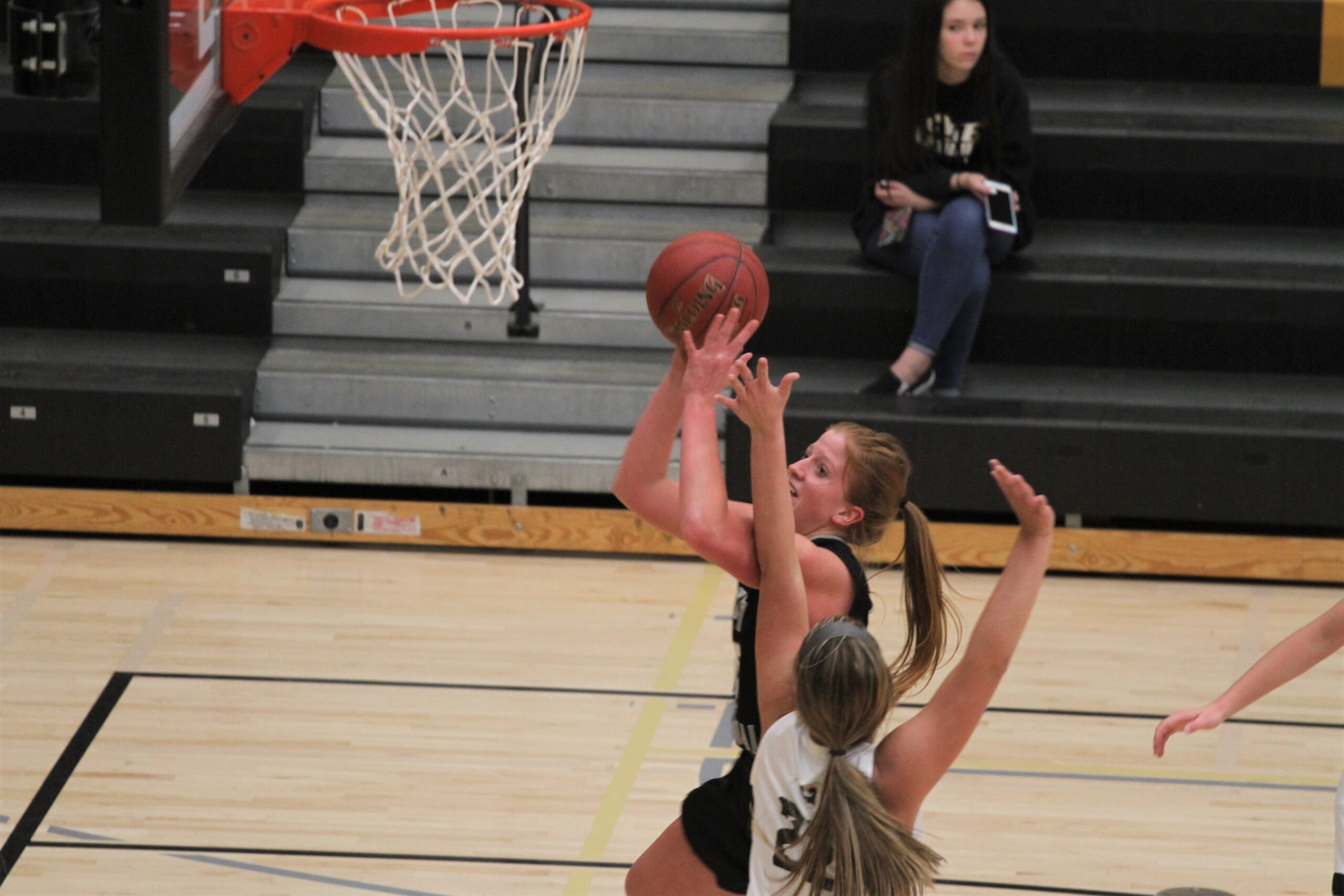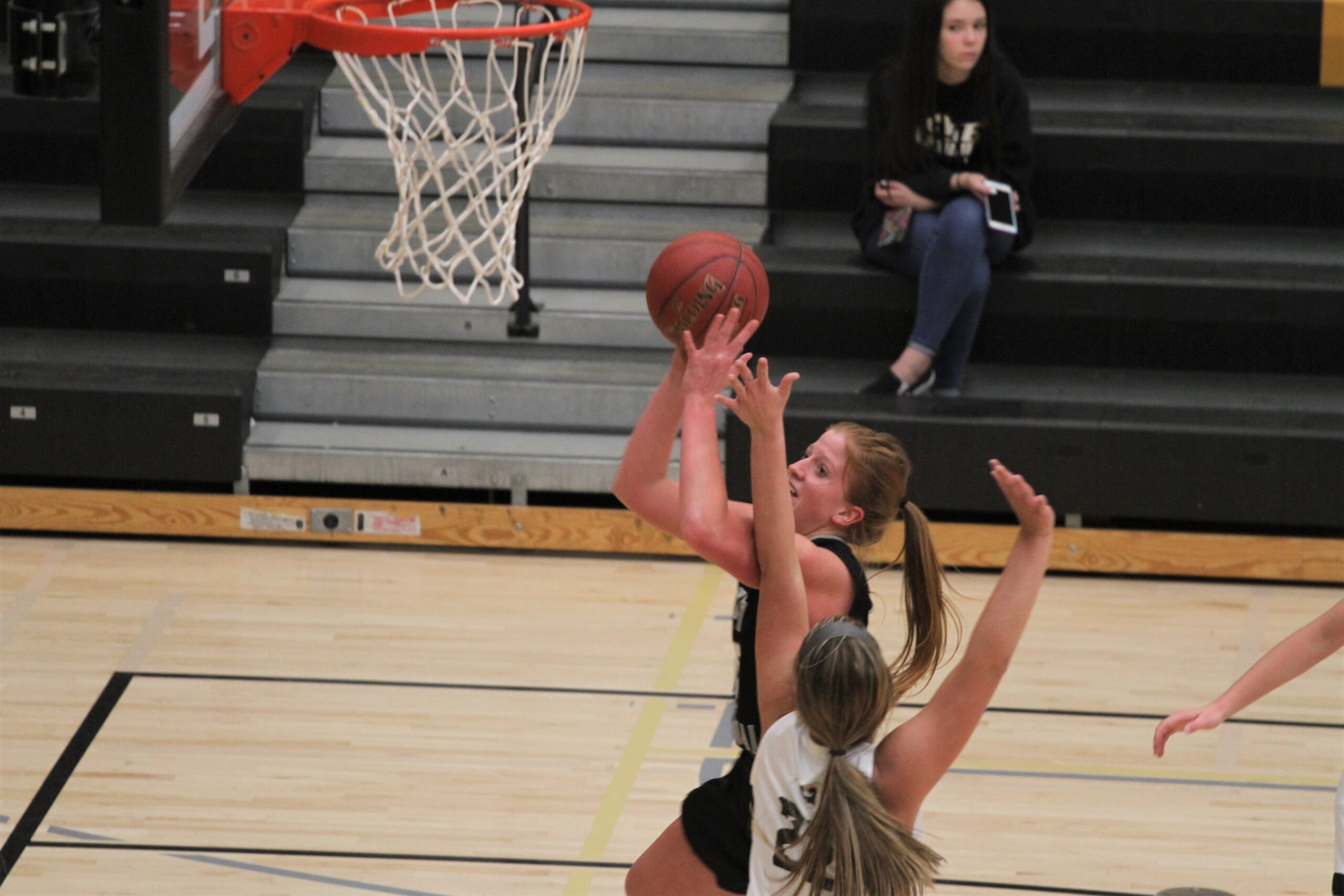 The girls' state basketball tournament gets under way at Wells Fargo Arena with the Class 5A quarterfinals on Monday.
We already know that at least one team from the CIML will advance to Friday night's championship game. Top-ranked Waukee is joined in the top half of the bracket by Dowling Catholic, Southeast Polk and Ankeny Centennial.
No. 2 Johnston will try to emerge from a bottom half of the bracket that also includes three teams from eastern Iowa. The Dragons are seeking their second consecutive title after edging Waukee, 69-65, in last year's final.
So will we get a rematch on Friday night? If the seedings hold up like they mostly have to this point, there will be a whole lot of purple in the arena for the championship game. (Thanks to Paul Yeager for that observation on the latest Ankeny Fanatic weekly podcast.)
But this is one of the deepest, most talented Class 5A fields in recent memory. No offense to Sioux City East, but there are no teams like the Black Raiders in this year's tournament.
You might recall that Sioux City East shocked Caitlin Clark's Dowling Catholic squad in last year's regional final. The Black Raiders were then thumped by Waukee, 76-36, in the Class 5A quarterfinals.
Unlike 2020, there are no Cinderellas in this year's field. The only mild upset in the regional finals came at Cedar Rapids Washington, where No. 9 Dowling posted a 44-42 victory over the No. 8 Warriors.
This sets up the potential for a tremendous tournament. I wouldn't be surprised if most of the games in the entire Class 5A tournament are decided by single digits; I'll be shocked if there are any 40-point blowouts.
So who is going to cut down the nets? From what I have seen this season, and I have NOT seen all of the Class 5A qualifiers in person, I would lean toward Waukee. (See below for my bracket.) The Warriors just look like a team on a mission after settling for the runner-up trophy last year.
But for now, let's break down Monday's slate of games. Here are Ankeny Fanatic's predictions for the quarterfinals:
No. 1 Waukee (10-1) vs. #8 Dowling Catholic (10-6): This is the one game that, on paper, could be a mismatch. The Warriors rolled to a 75-50 victory at Dowling on Jan. 4, and they certainly have the firepower to do it again. They made 16 3-pointers to beat Ankeny in the regional final. Dowling went 0-6 against teams in the Class 5A field, losing by an average of 12 points. But the Maroons could be getting hot at the right time. They overcame a 23-point, 16-rebound performance by Iowa recruit Hannah Stuelke in the regional final, knocking off Cedar Rapids Washington despite making just 2-of-22 3-point attempts. Dowling center Lexi Boles could also be a tough matchup for her former team–the Warriors don't have a lot of size to deal with her in the paint. However, Boles could be exposed on defense, because Waukee can spread the floor with five perimeter shooters. Prediction: Waukee 65, Dowling 56.
No. 4 Southeast Polk (15-3) vs. #5 Ankeny Centennial (15-2): You would expect a 4 vs. 5 matchup to be a toss-up, and this one definitely falls into that category. Both teams rely heavily on their stars–Southeast Polk's Grace Larkins and Centennial's Maggie Phipps both average about 18 points per game–but have strong supporting casts, too. The Rams have played a tougher schedule; they've lost to the two teams that played for last year's Class 5A title and to Gilbert, the No. 10 team in Class 4A. Centennial lost to Waukee when the Warriors were missing their best player, Katie Dinnebier, and to Valley–a team that Southeast Polk defeated twice, once by 23 points. But comparing scores is often a fruitless exercise. The Jaguars used an epic comeback to reach the state tournament, erasing an 18-point deficit to beat Des Moines Roosevelt in the regional final, 44-42. Centennial may not be the better team, but like coach Scott DeJong has told his players, the Jaguars only need to beat Southeast Polk once. Prediction: Centennial 59, Southeast Polk 57.
No. 2 Johnston (16-1) vs. #7 Cedar Falls (17-3): This isn't the same Johnston team that won last year's title, but the Dragons are more than capable of defending their crown. Maya McDermott, Kendall Nead and Maddie Mock have all graduated, but Iowa recruit Jada Gyamfi transferred from nearby Urbandale and freshmen Aili Tanke and Aaliyah Riley are future stars. Cedar Falls survived an overtime thriller against Valley in the regional final, and now gets to face an even better team from the CIML. The Tigers boast a scoring machine in Anaya Barney, who averages nearly 24 points per game. But if the Dragons are able to slow her down, does Cedar Falls have enough other offensive weapons to pull off the upset? The guess here is no. Prediction: Johnston 58, Cedar Falls 51.
No. 3 Waterloo West (19-1) vs. #6 Iowa City West (13-3): The Wahawks have won 18 straight games since dropping a 78-71 decision at Cedar Rapids Washington on Dec. 15, including a pair of victories over Cedar Falls. Waterloo West also won an earlier meeting against Iowa City West, 67-63, on Jan. 8. Sophomores Halli Poock and Sahara Williams combined for 45 points in that win, and they're both averaging about 20 points per game. Iowa City West lost three straight games in early January, but all of the losses were to quality teams–Southeast Polk, Cedar Rapids Xavier and Waterloo West. Since then, the Trojans have reeled off 11 consecutive wins behind senior Audrey Koch, who averages 20 points and six rebounds. In a matchup of two hot teams, I'll go with the higher seed in a nailbiter. Prediction: Waterloo West 62, Iowa City West 59.