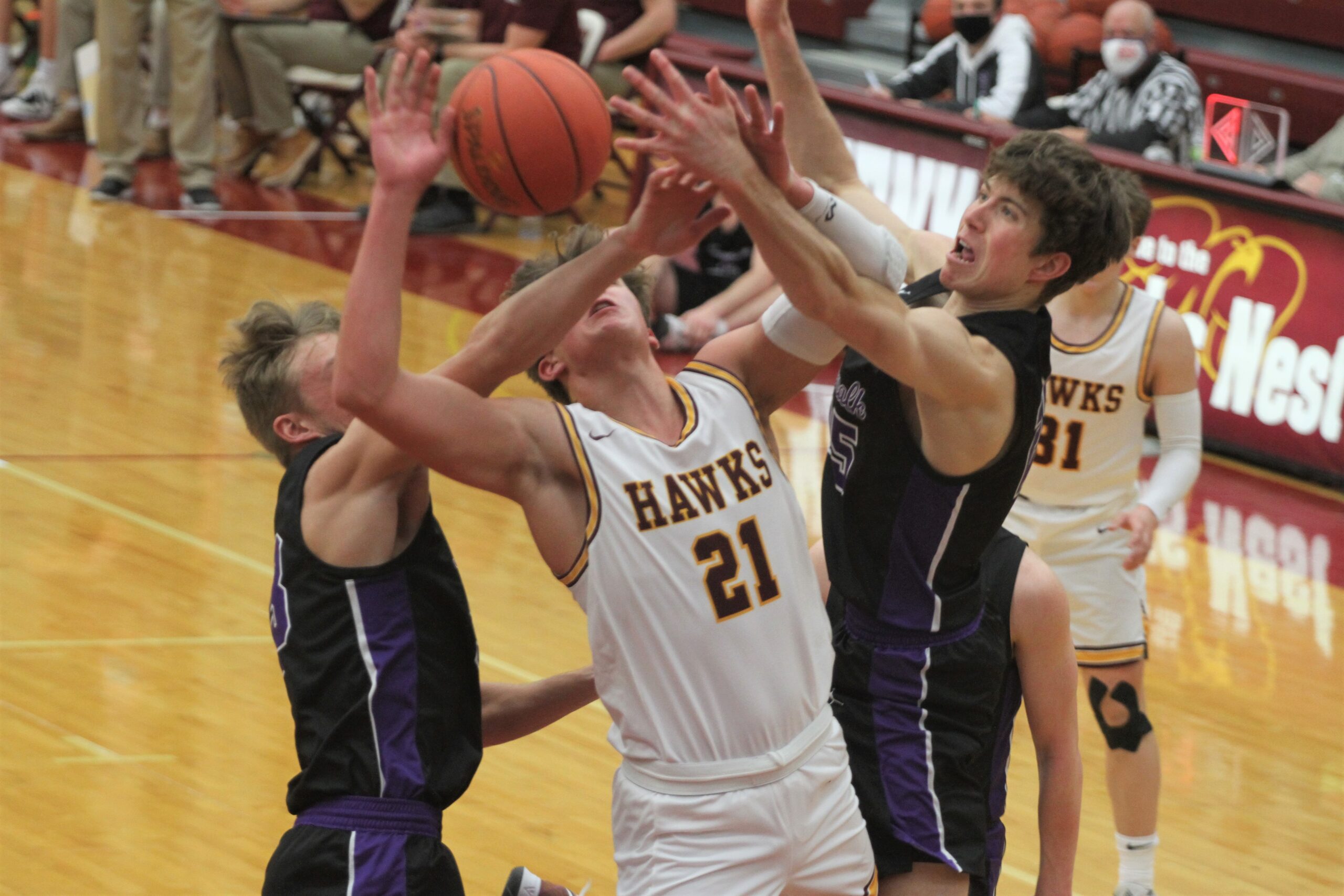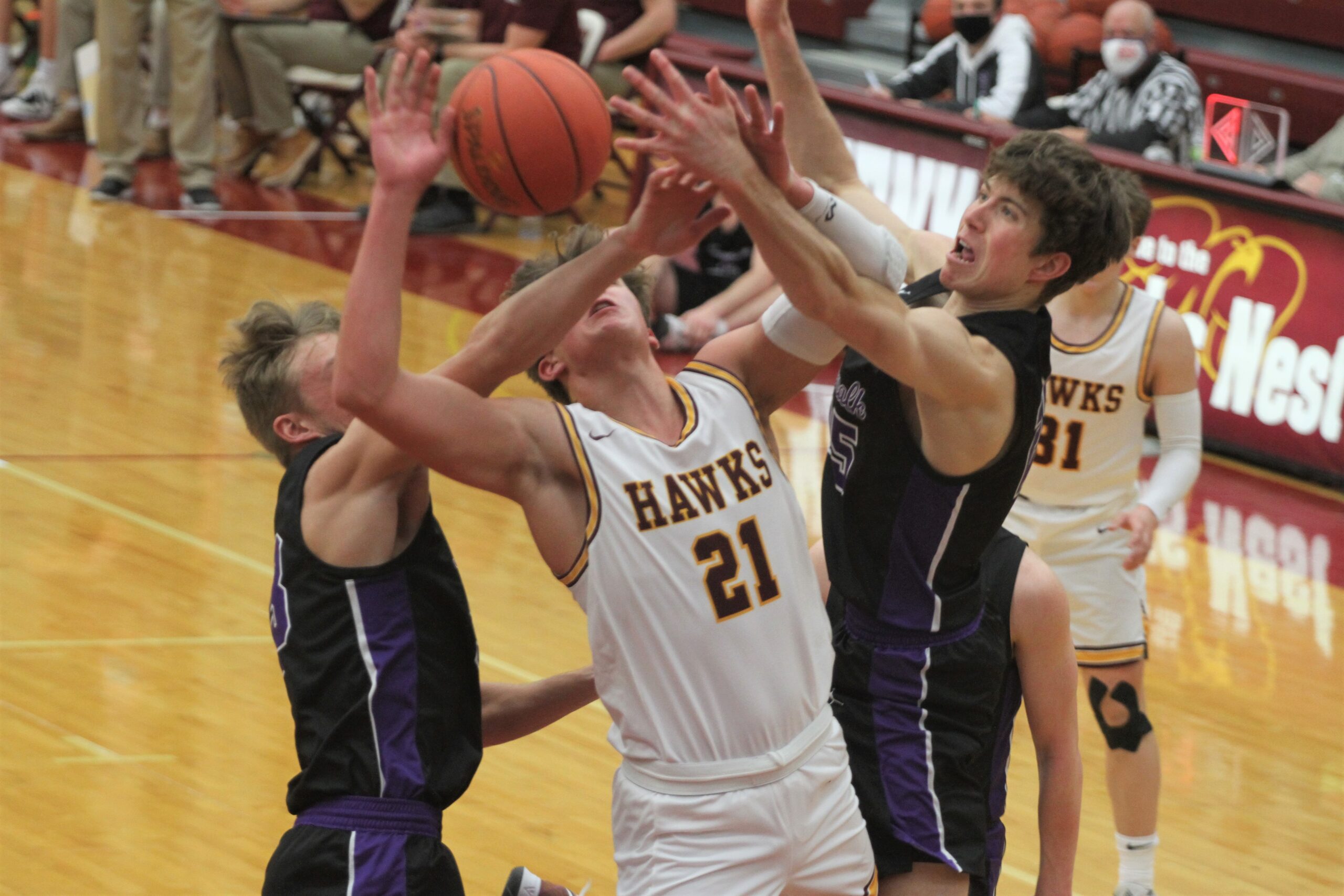 Junior forward Ryan Crandall scored nine points to help the Ankeny boys' basketball team to a 48-40 victory over visiting Norwalk in a Class 4A substate semifinal on Friday. He also had 11 rebounds, four assists and three steals.
Crandall leads Ankeny in both scoring and rebounding, averaging 11.2 points and 7.4 boards. He has also racked up a team-high 52 assists and 35 steals.
The Hawks (10-9) will play second-ranked Waukee (12-2) in the substate final on Tuesday at Indianola. The winner advances to next week's state tournament at Wells Fargo Arena.
Here is some inside info on Crandall:
Congratulations on the win over Norwalk. What do you think was the key to the victory?
Definitely our start. We jumped ahead right away and were putting lots of pressure on their starting five. We all hit some key shots to make it really hard to guard us.
Your team took a 13-0 lead in the first quarter. Did the fast start take some of the pressure off you guys?
Yes, maybe a little too much because we started to not have as much energy in the next three quarters, but the start for sure took some pressure off all of our shoulders.
Your freshman point guard, Carson Johnson, made four 3-pointers and led your team with 12 points. He isn't playing like a freshman, is he?
He isn't, and it's dope to see someone do it at his size and age. I can't wait to see what we can do in the future once our connection is a little bit better, and we both get older and better.
Norwalk used a full-court press to force several turnovers in the second half and closed the gap to six points in the final minute. Do you think their press rattled you guys a little bit?
Yes, obviously we were a little rattled toward the end, but we got the outcome we wanted with a win. And I look at it as a growing point for our young team for future games.
I think I counted at least eight charging fouls in the first half of that game, including one against you. Have you ever seen so many charging fouls?
No, and watching the film I can't say I agreed with all of them, but both teams kept playing hard and took advantage of what the refs were calling.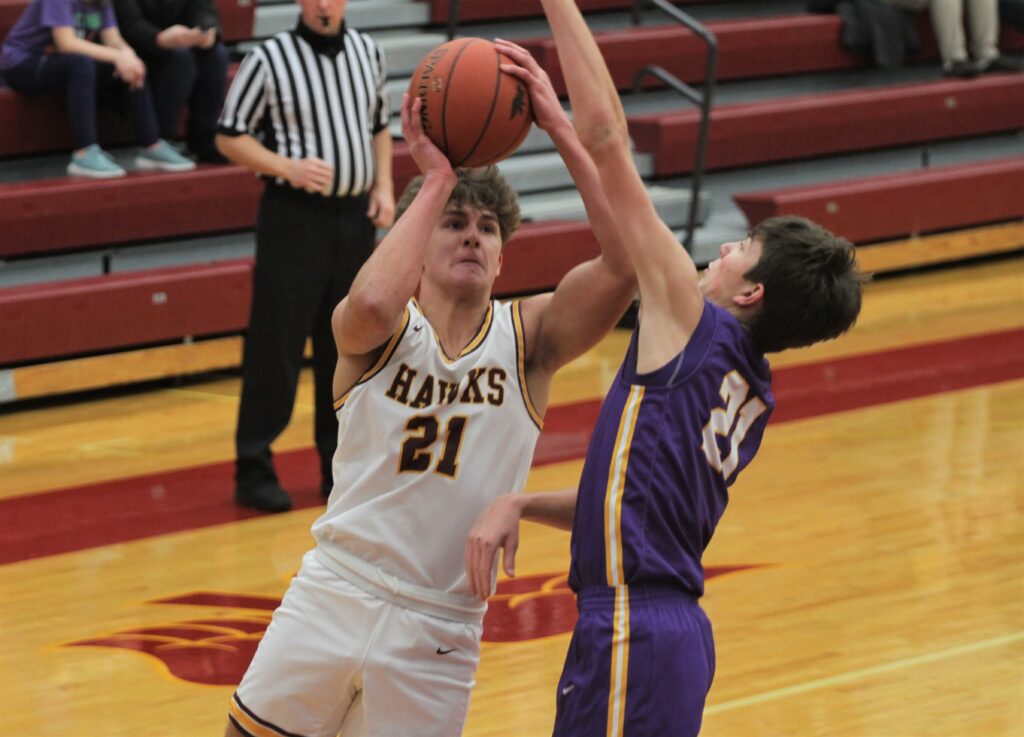 Your team will now get a third opportunity to play Waukee, which won the first two meetings by scores of 65-28 and 65-37. What will you guys have to do to keep the game close and give yourselves a chance to pull off the upset?
We have to be hot from beyond the arc and be physical the whole game. Everyone has to believe.
Waukee led by only one point in the final minute before defeating Marshalltown, 54-48, on Friday. Does the Warriors' close call in that game give you more confidence that you can compete with them?
We can compete with them, but they've shown they hate us which is reasonable since we beat them last year in the state finals. We know they're one of the best teams in Iowa history, but I know our dudes will go out and battle and do whatever it takes to stop them.
You've obviously taken on a larger role this season after coming off the bench for last year's state championship squad. Have you tried to become more of a leader both on and off the court?
Yes, I've tried and I'm getting better, but it's not easy. I've embraced the role, and I'm working on the leader role every day for not only basketball but for anything in general.
You also played for Ankeny's state championship football team in the fall, and I know you are getting some looks for that sport. Are you planning to play football in college?
I haven't decided yet, but I still have some time to decide. I'll just do whatever is best for my future.
Do you know when you'll make a decision?
Probably not for a while. I still love every sport I play.
What are you planning to study in college?
Finance or construction management.