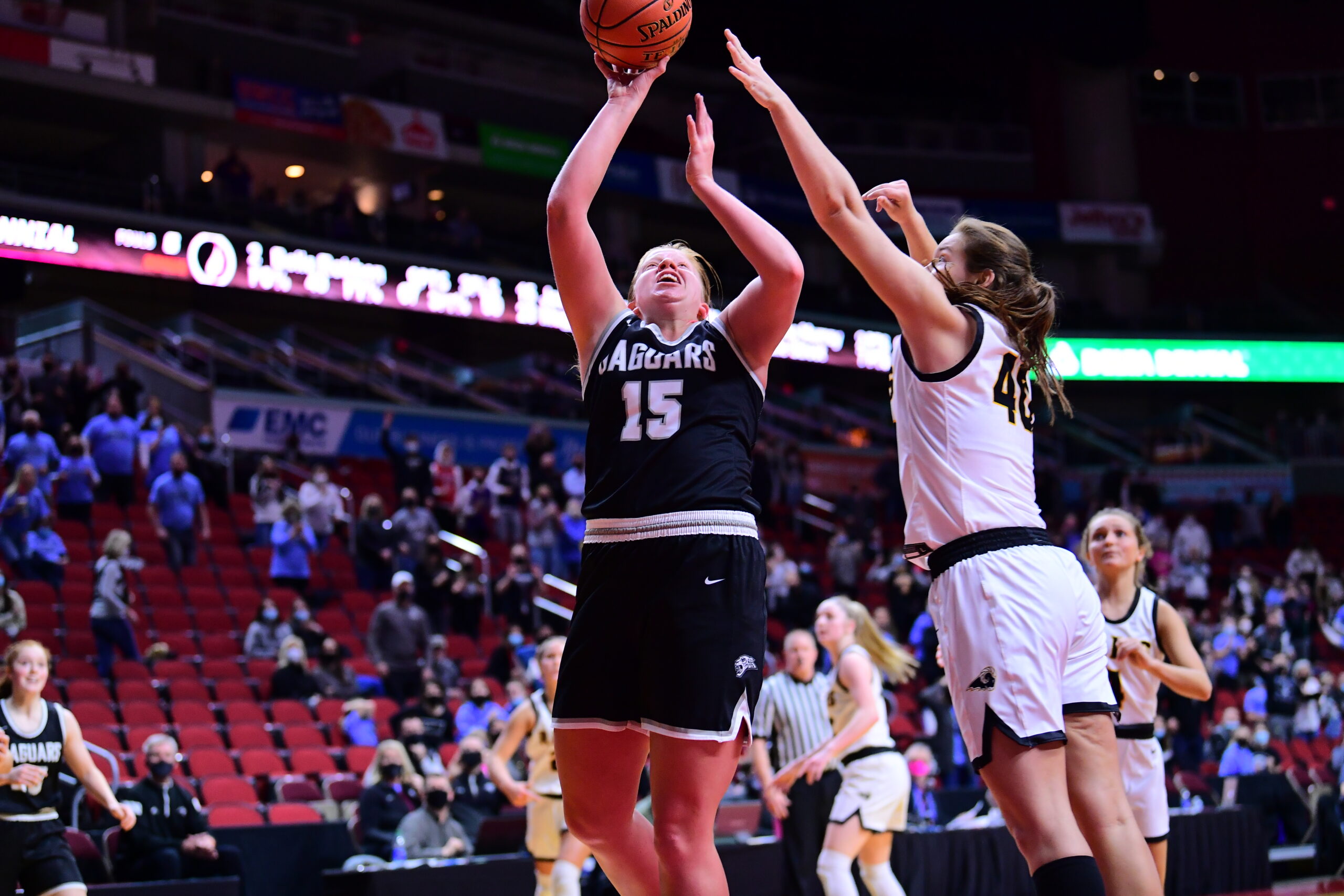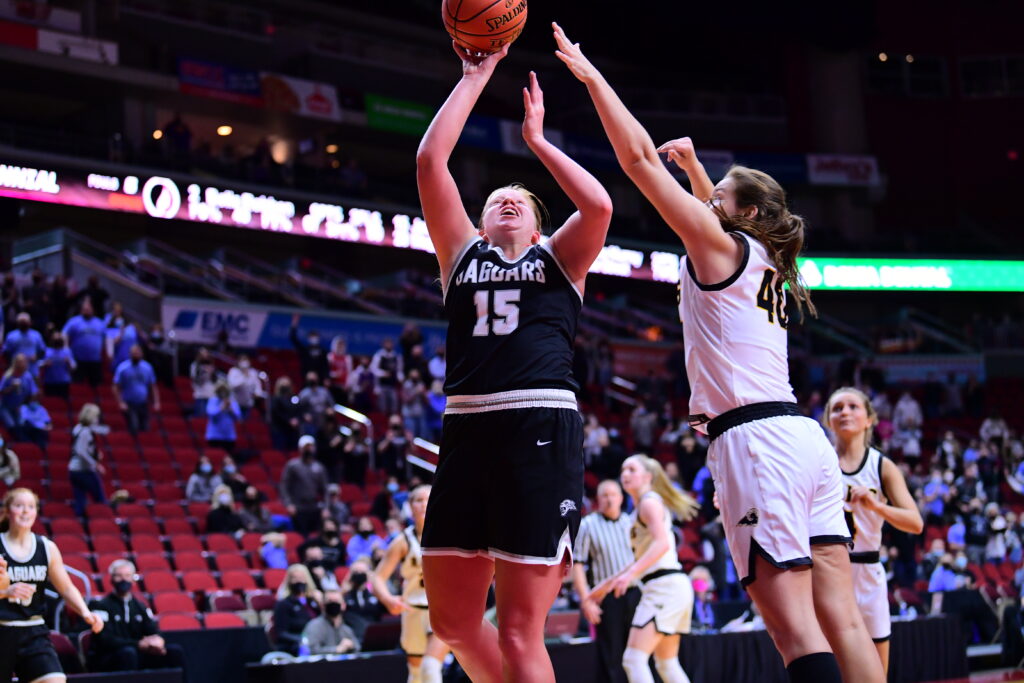 Holy comeback.
For the second straight game, the Ankeny Centennial girls' basketball team pulled off an amazing rally.
Jackie Pippett scored the winning basket as time expired and the fifth-ranked Jaguars overcame a 14-point deficit to beat No. 4 Southeast Polk, 47-45, in the quarterfinals of the Class 5A state tournament on Monday at Wells Fargo Arena.
"What can you say? Just the determination and will power these kids have to be not playing great and down but not out, and just keep persevering and staying the course. We've done that twice in a row now," said Centennial coach Scott DeJong, whose team erased an 18-point deficit to beat Des Moines Roosevelt in the regional final. "Just really proud of them to do that against a really, really good team. Southeast Polk has got some great players, and they're really well-coached. To do it up here at this level and to come back like that and pull it off is very, very remarkable. I'm very proud of this team."
Pippett had 15 points and six rebounds as Centennial (16-2) ended a four-game losing skid against Southeast Polk (15-4), which defeated the Jaguars in overtime in a Class 5A quarterfinal two years ago. Bella Robben added nine points.
"I think sometimes you just get a little bit down, but after that Roosevelt game we knew we could do it," Robben said. "That gave us a lot of confidence (that we could come back)."
The Jaguars will play No. 1 Waukee (11-1) in the semifinals on Thursday at 10 a.m. The Warriors advanced with a 60-37 victory over No. 9 Dowling Catholic.
Check back later for complete coverage of Monday's game.