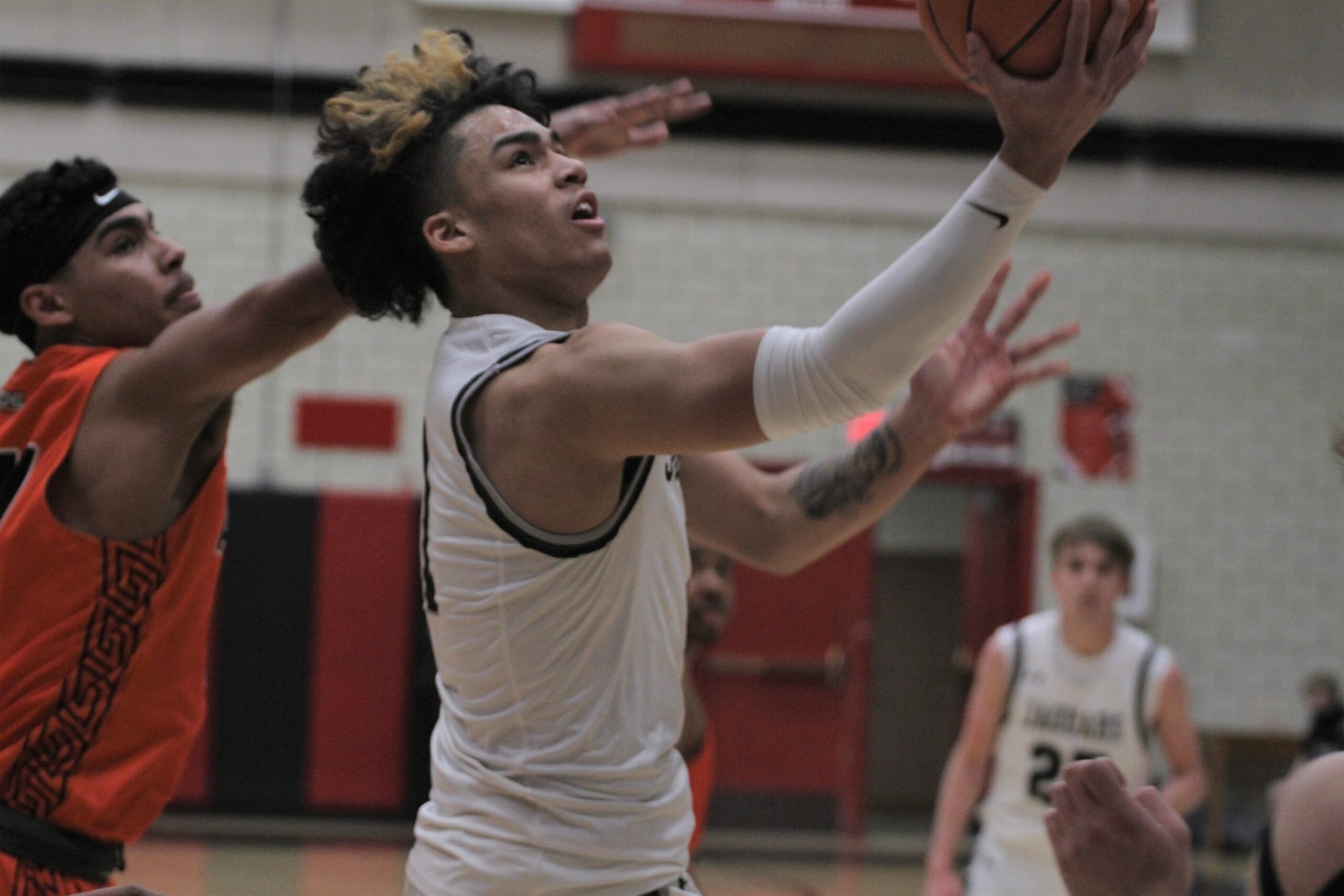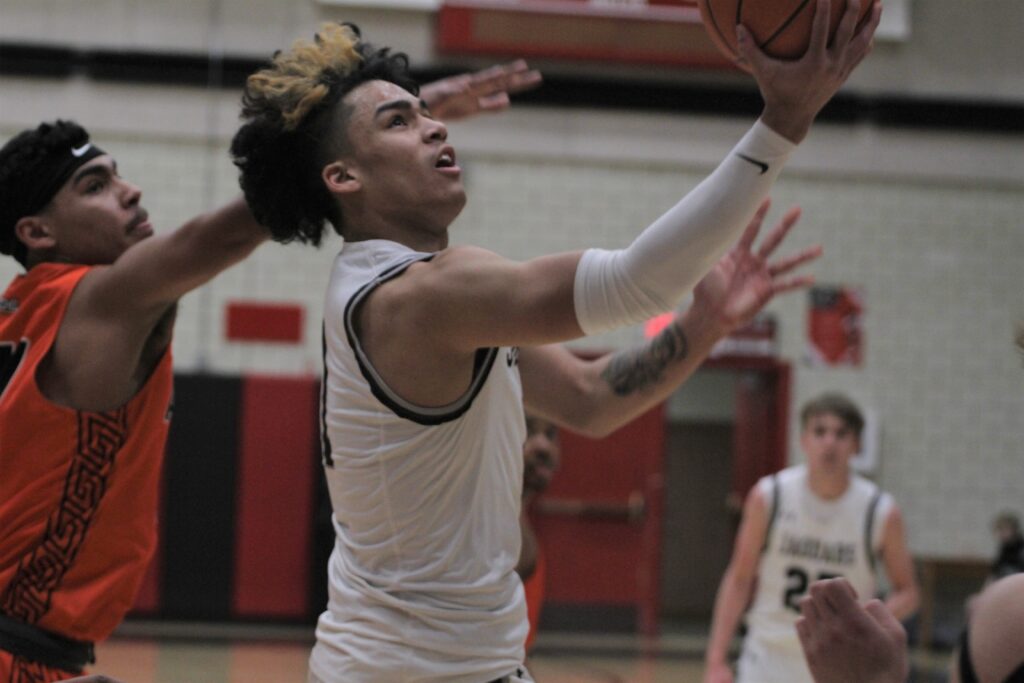 In order to reach the state tournament, the Ankeny Centennial boys' basketball team needed a couple breaks to go its way.
It didn't help when junior guard Caden Kelling re-injured his ankle shortly after entering Tuesday's Class 4A substate final against third-ranked Ames. Later, senior forward Colin McAleer took a hard fall and briefly left the game, but Kelling never returned.
"Caden was going to provide us defense and ball handling, and probably (would have played) about 10, 12, 14 minutes tonight, and he gets hurt after he's in the game for 1 minute," said Centennial coach Bob Fontana. "And then Colin taking that hard fall, too. I was like, 'What else is going to happen tonight?'"
It was that kind of night for the No. 8 Jaguars.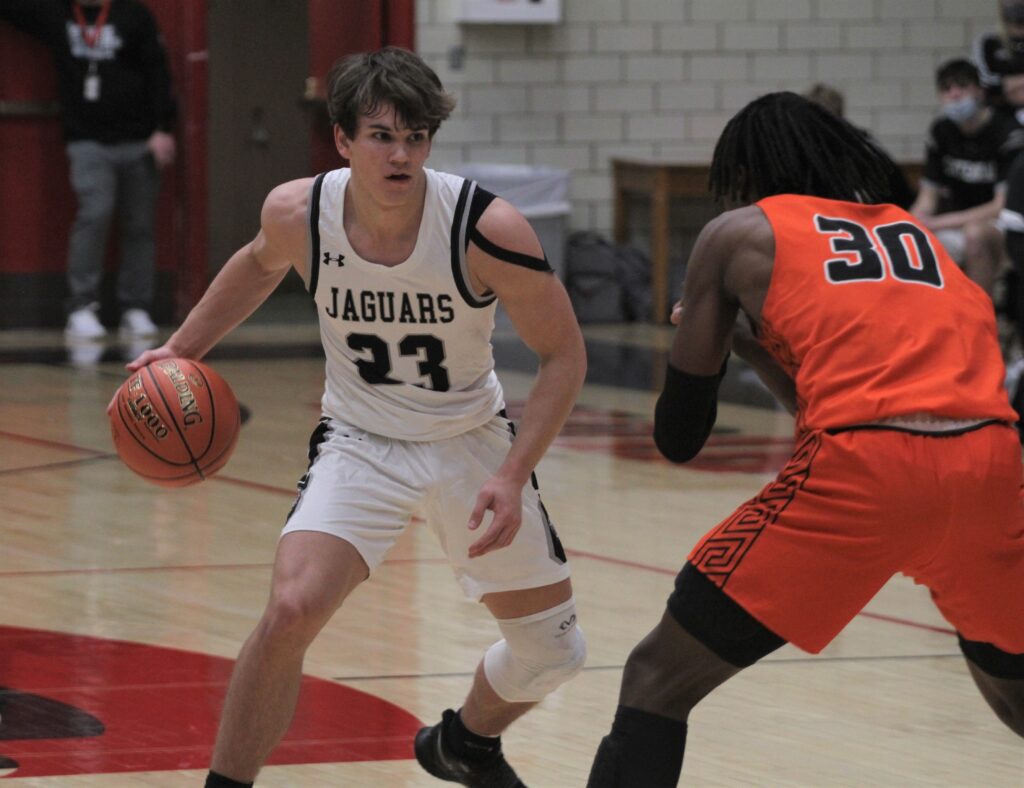 Ames rallied from an early 13-4 deficit and pulled away in the second half for a 57-37 victory at Des Moines East. It was the 12th straight win for the Little Cyclones (19-3), who advanced to next week's state tournament for the second time in three years.
"It feels amazing," said Ames junior guard Tamin Lipsey. "I took that trip my freshman year and we didn't win, so we're trying to make that different this year. We're excited for the opportunity. It's a fun time right now."
Centennial finished the season with a 14-5 record. The Jaguars were seeking their second straight trip to Wells Fargo Arena after placing fourth in Class 4A a year ago.
"(These seniors) won 38 games in two years, two conference championships, (and) a state tournament berth last year," Fontana said. "They have a lot to be proud of, and they've left their stamp on this program."
Jaron Crews scored 17 points in his final game as a Jaguar. Four other seniors will also graduate, including Brock Jensen and Colin McAleer, who contributed seven and four points on Tuesday, respectively.
"It was a tough one," McAleer said. "Ames is a very good team."
The two teams split a pair of meetings during the regular season. Centennial rallied for a 55-53 victory at Ames on Dec. 22, which helped the Jaguars capture the CIML Central Conference title.
But the Little Cyclones won the rematch at Centennial, 56-46, on Feb. 5. They haven't lost since dropping a 52-42 decision at Marshalltown on Jan. 12.
"They're a very, very solid team, and we knew that coming in," Fontana said. "Obviously, they've been playing very well. I told (coach) Vance (Downs) afterwards, 'Go win it all.' The way that they're playing, they're going to have a great chance to do that."
Ames overcame a slow start on Tuesday. Crews scored six points and Jensen had a 3-pointer in the Jaguars' early run.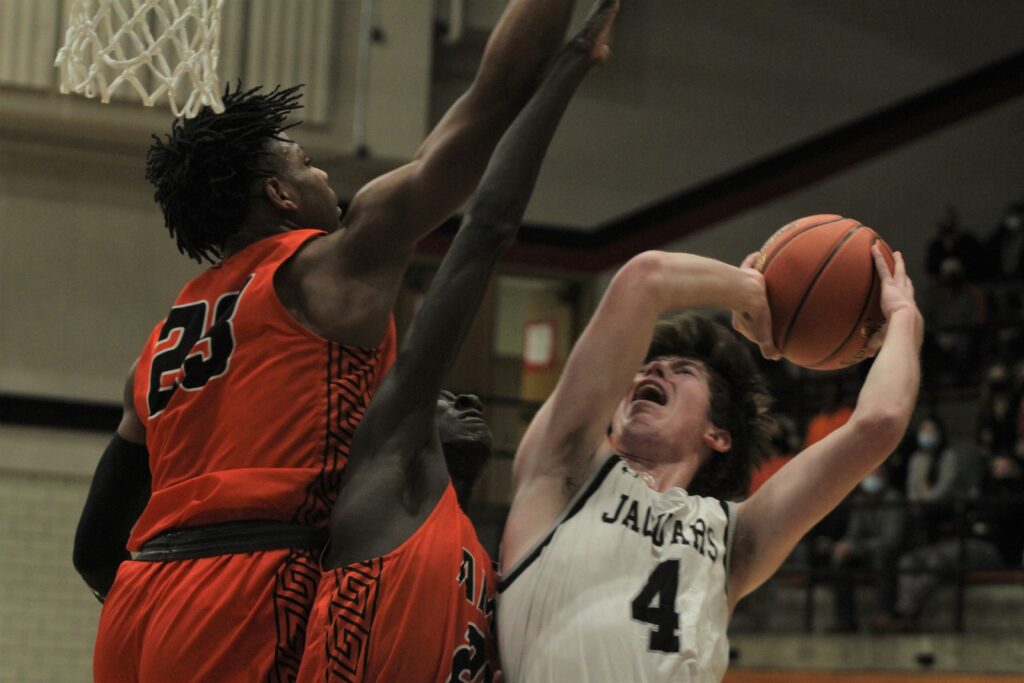 "That was different for us," Lipsey said. "Normally, we have a pretty good start mostly because of our defense. They came out shooting really well and playing better than us, so we had to make some adjustments and just play hard."
After a timeout, the Little Cyclones quickly answered with a 10-0 run. Lipsey sparked the rally with a pair of 3-pointers, then passed to Trevion LaBeaux for an alley-oop dunk that capped the run and gave Ames its first lead, 14-13, early in the second quarter.
"We had a good start," McAleer said. "As the game went on, we weren't knocking down shots and weren't playing good enough defense. But that's how it goes against a really good team."
LaBeaux scored off a rebound with 40 seconds left to give the Little Cyclones a 25-22 lead at halftime. The junior transfer from Waterloo had 12 of his 18 points in the first half.
"He really does (give us another dimension)," Lipsey said. "He was unstoppable tonight, finishing at the rim and dunking it. He was just playing hard, and that's what we do. He had a great game."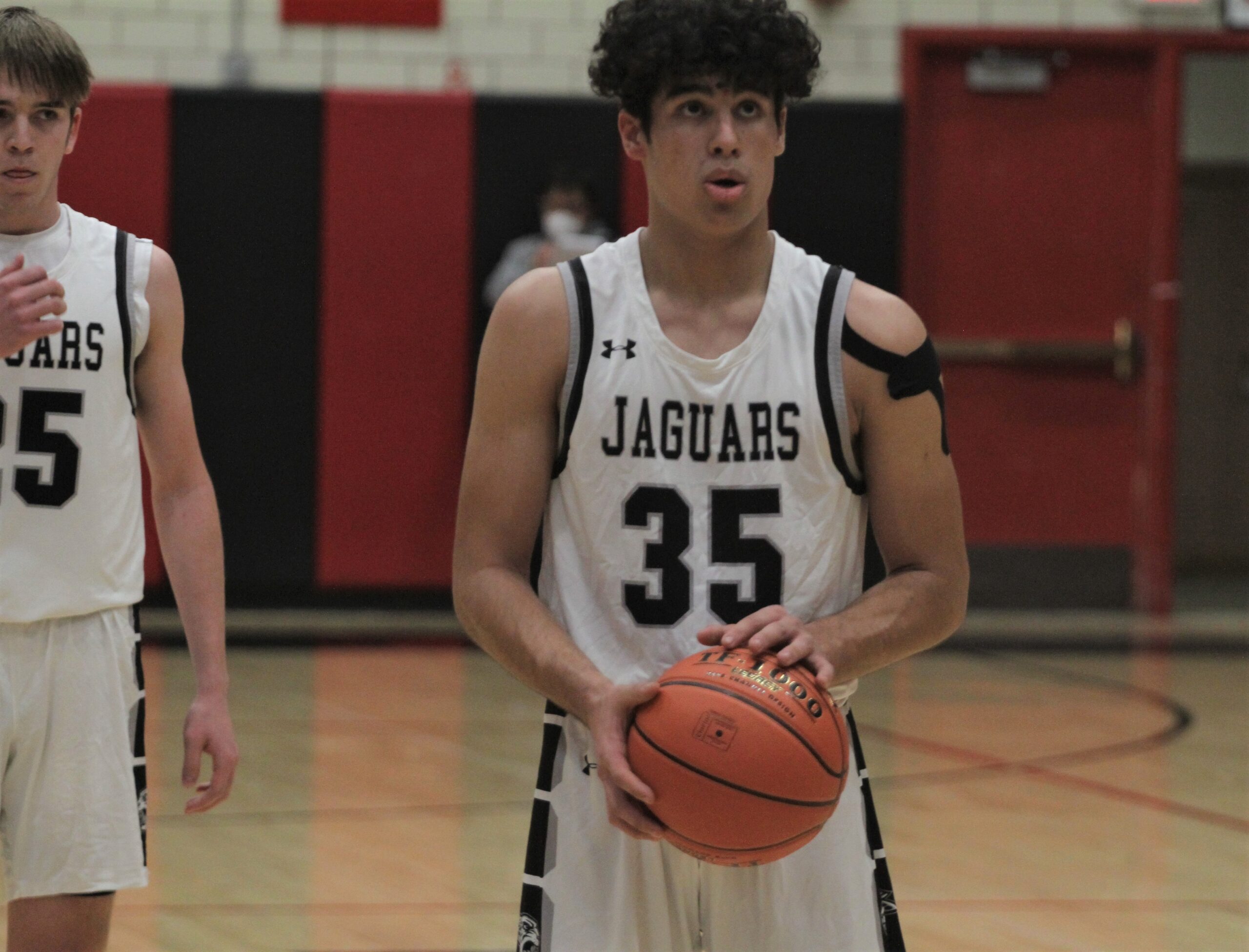 Another dunk by LaBeaux sparked a 13-2 run in the third quarter that increased Ames' lead to 38-26 after three quarters. The Jaguars could get no closer than 10 points the rest of the way.
"They let us play on both ends of the floor, and I thought we attacked the rim at times and we just didn't finish," said Fontana, whose team was held to a season-low 37 points. "We had some open 3s the second half, and we just didn't knock them down. We went 3-of-23 from 3-point range, and that's uncharacteristic of us."
The Little Cyclones' defensive pressure contributed to Centennial's poor shooting.
"We take pride in our defense," Lipsey said. "We have a great defense, and that's where it all starts. It translates to offense."
Keyshaun Brooks had 15 points for Ames. Lipsey added 10.
As the Little Cyclones celebrated with their fans on the court afterwards, the Centennial players slowly exited their locker room and began the long walk to their awaiting bus outside.
Fontana praised the Jaguars for their perseverance during a COVID-19 campaign.
"I'm really proud of our guys for dealing with all the injuries we had this season and dealing with postponements and cancellations," he said. "They handled all the adverse situations this season presented."