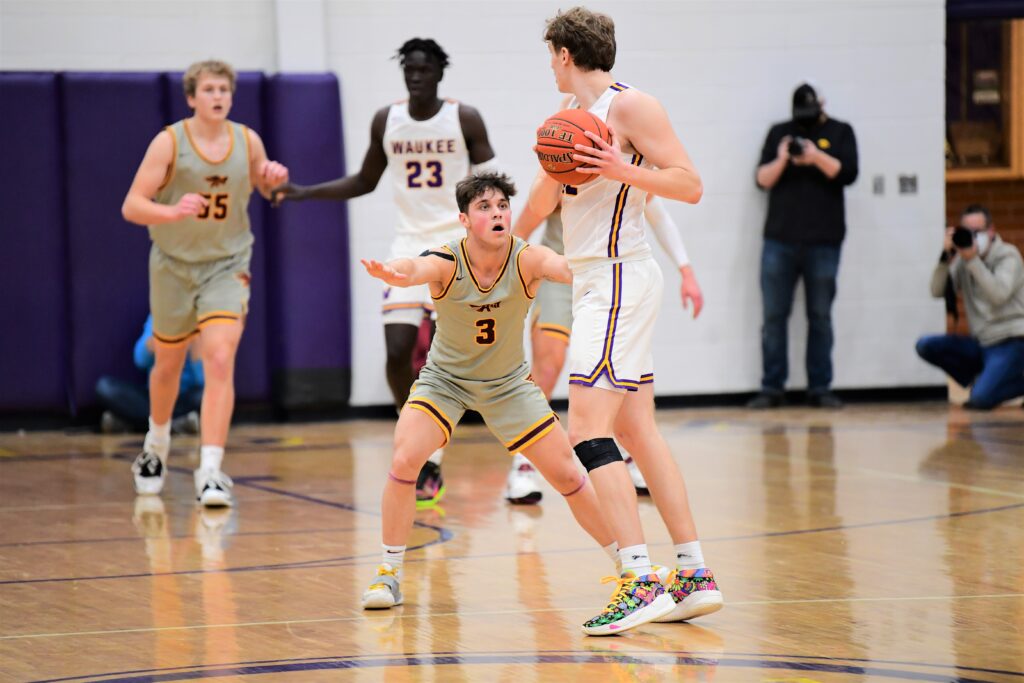 When the Ankeny boys' basketball team suffered a 65-28 loss to Waukee on Dec. 21, the Hawks clearly had a long way to go to compete with one of the state's best squads.
Ankeny showed some signs of progress a month later, when the Hawks trailed Waukee by just eight points at halftime before dropping a 65-37 decision.
On Tuesday, the Hawks closed the gap on second-ranked Waukee even more, but it wasn't enough to keep their season alive. They put up a strong fight before the Warriors pulled away in the second half for a 74-54 victory in a Class 4A substate final at Indianola.
"I'm very proud of our team," said Ankeny junior Ryan Crandall. "For the schedule we played and the limited number of times we played together before the season started, I was very pleased in the end how we battled and left it on the court all games. There was just a lot of really good teams this year and with an inexperienced squad I thought we played many of them tough."
The game was a rematch of last year's Class 4A title contest, which was won by Ankeny. Waukee improved to 13-2 and will play Pleasant Valley in the Class 4A quarterfinals on Wednesday at Wells Fargo Arena.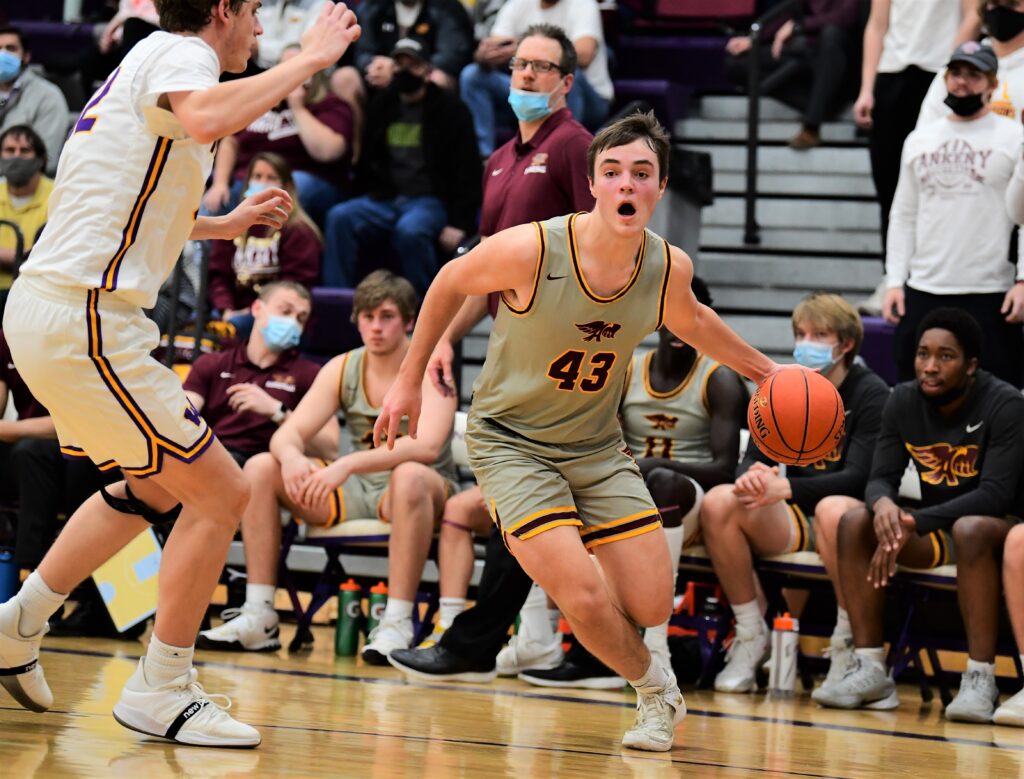 The Hawks finished with a 10-10 record.
"They were just, at times, a man among boys really," Ankeny coach Brandt Carlson said of the Warriors. "But our guys didn't back down. We had a lot of great contributions from really all the guys who played."
After Waukee jumped out to a 20-2 lead, the Hawks regrouped and pulled within 27-20 at halftime. They held the Warriors to just five points in the second quarter, just like they did in the Jan. 19 contest at Ankeny.
"The two games were very similar," Carlson said. "They came out and were running away with it, but then we finally got settled down a little bit. We cut the lead down to five (points) and just really played well. I really liked our effort throughout the whole game."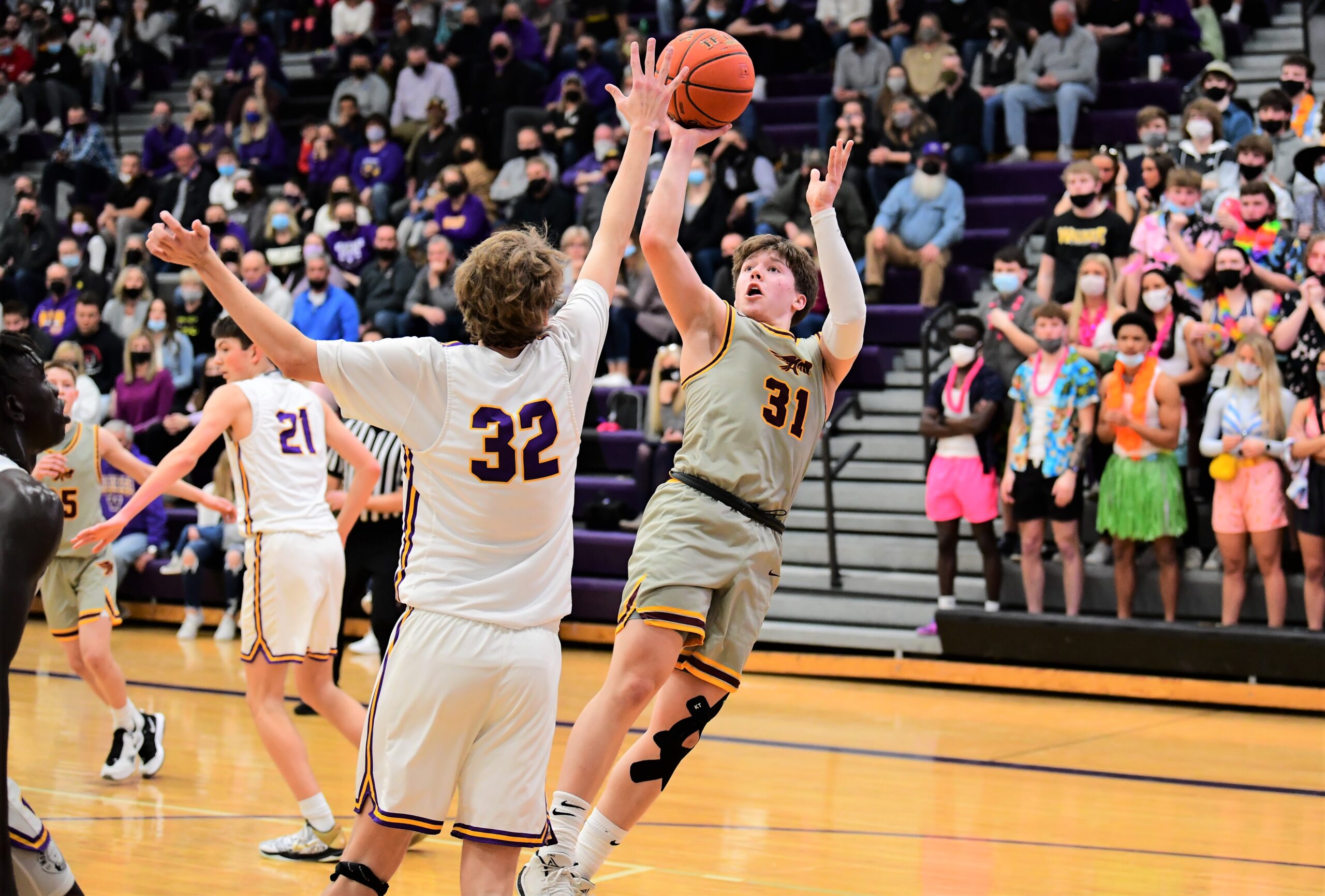 Ankeny relied on some hot 3-point shooting to keep the game close, making 11-of-22 attempts from behind the arc. Brayden Drea–who made 4-of-7 3-pointers–led the way with 14 points, four assists and two steals.
Matt Stueckradt went 2-of-2 from behind the arc and had eight points. Crandall added eight points and five rebounds.
"We made a ton of 3s," Carlson said. "We really shot the ball well at times, but we just couldn't stop them. They just never really let us get close enough."
Waukee shot 68.4 percent from the field (26-of-38), including 56.2 percent from 3-point range (9-of-16). The Warriors also outrebounded Ankeny, 28-17.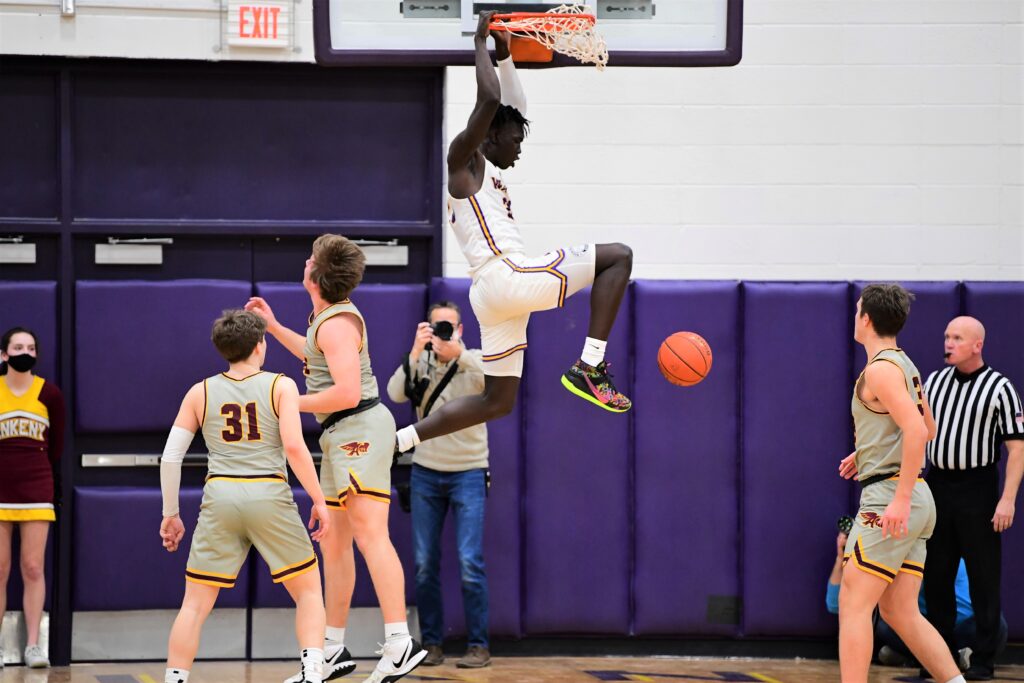 Tucker DeVries went 3-of-3 from behind the arc while racking up 20 points, 11 assists and seven rebounds. The Drake recruit also had two steals and two blocks.
Iowa recruit Payton Sandfort had 19 points and five rebounds, going 4-of-7 from 3-point range. Wyatt Heston had 11 points, while Omaha Biliew added 10 points, eight rebounds and three blocks.
"They're just so tough, and I give them a lot of credit," Carlson said. "They had some guys hit some big shots in some big moments. Heston hit some big ones that really sustained the momentum for them. That's what title teams do–make plays when they need to.
"They've got a ton of talent, and I think they'll perform well at the state tournament," he added.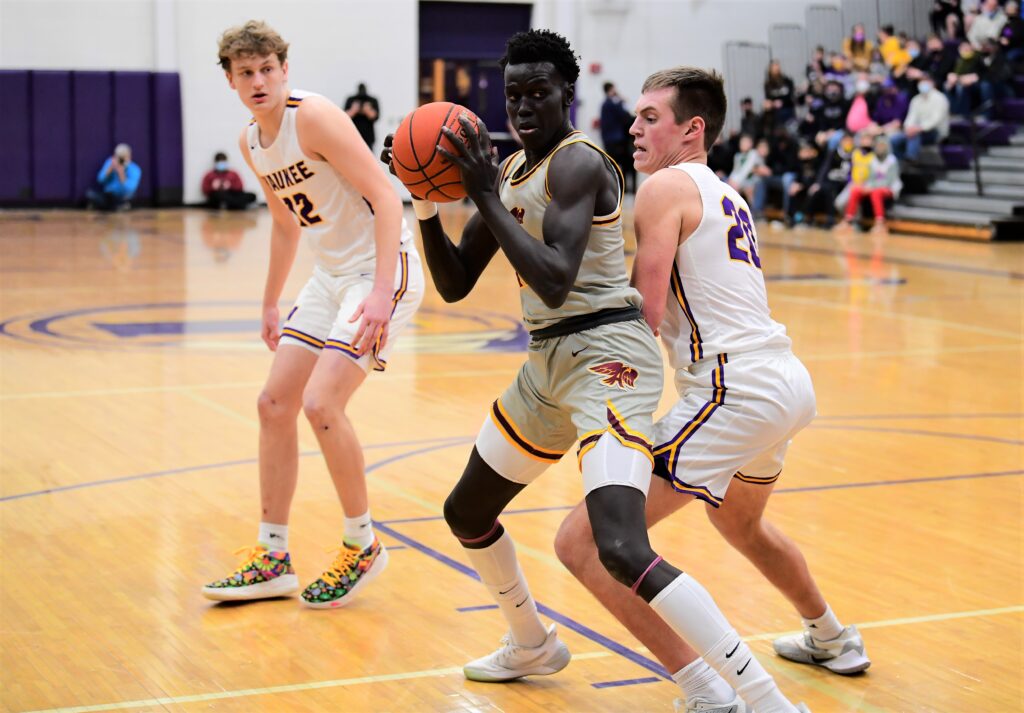 It marked the final game for four Ankeny seniors, including Stueckradt and starting forward Bentor Neyail.
"Once a Hawk, always a Hawk," Neyail tweeted after the game. "(I) love this team and this community. (It was the) best two years of my life."
The Hawks will return a strong nucleus next season, led by Crandall and fellow juniors Braden Simonsen and Brady McCullough. Sophomores Drea, JJ Kohl and Karson Wehde will also be back along with freshman point guard Carson Johnson.
"I was proud of our team and the season," Carlson said. "It was just really fun watching our guys grow."