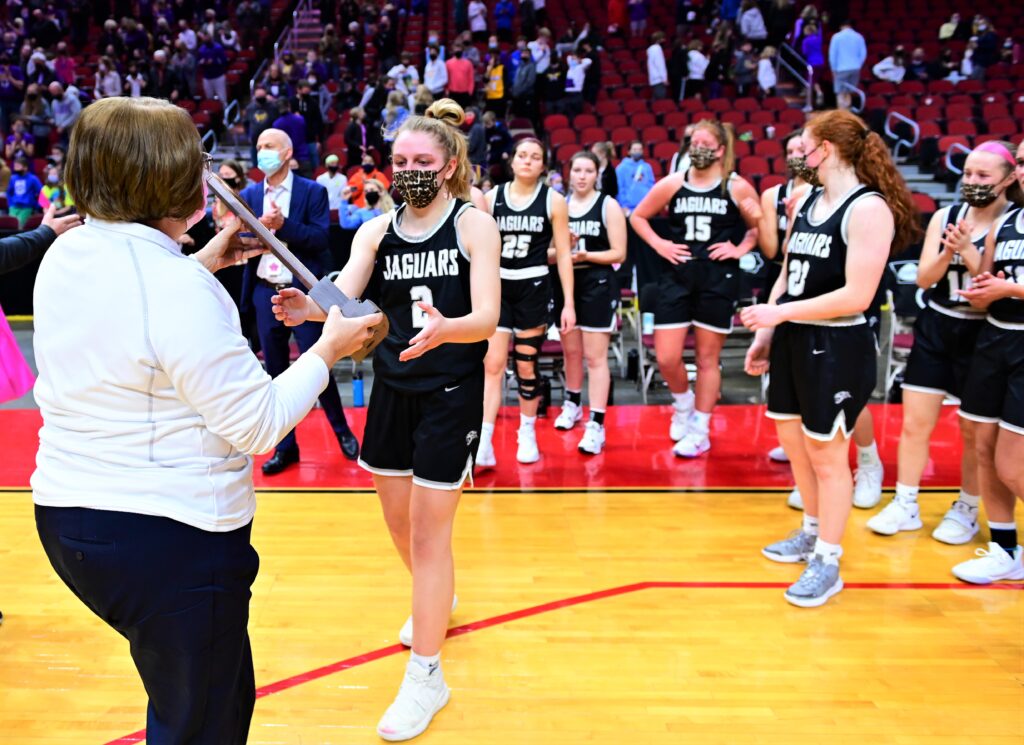 The Comeback Kids couldn't do it again.
After reaching the Class 5A semifinals with back-to-back rallies from double-digit deficits, the Ankeny Centennial girls' basketball team finally dug itself a hole that it couldn't overcome.
Top-ranked Waukee built a 28-18 halftime lead, then used a 17-0 run in the fourth quarter to defeat No. 5 Centennial, 50-29, on Thursday at Wells Fargo Arena. The Warriors (12-1) advanced to Friday's championship game against No. 2 Johnston (18-1), setting up a rematch of last year's final that was won by the Dragons.
Katie Dinnebier scored 20 points to lead Waukee, 13 of them in the fourth quarter. The Warriors shot just 30 percent from the field, but nine of their 12 baskets were 3-pointers.
Maggie Phipps had 10 points for Centennial, which ends the season at 16-3. Cleao Murray chipped in nine points, and Jackie Pippett added eight.
Check back later for complete coverage of the game.