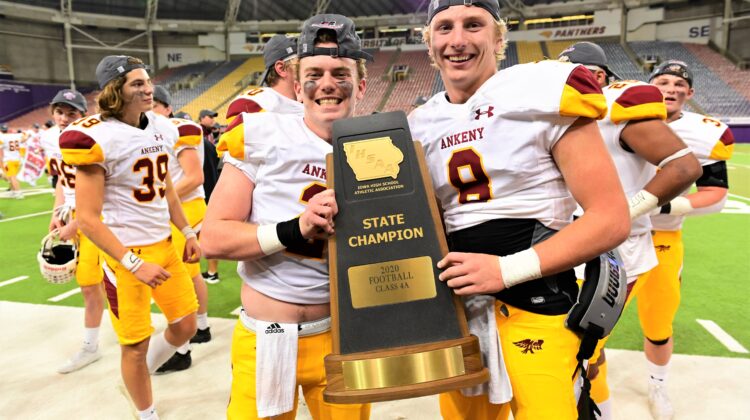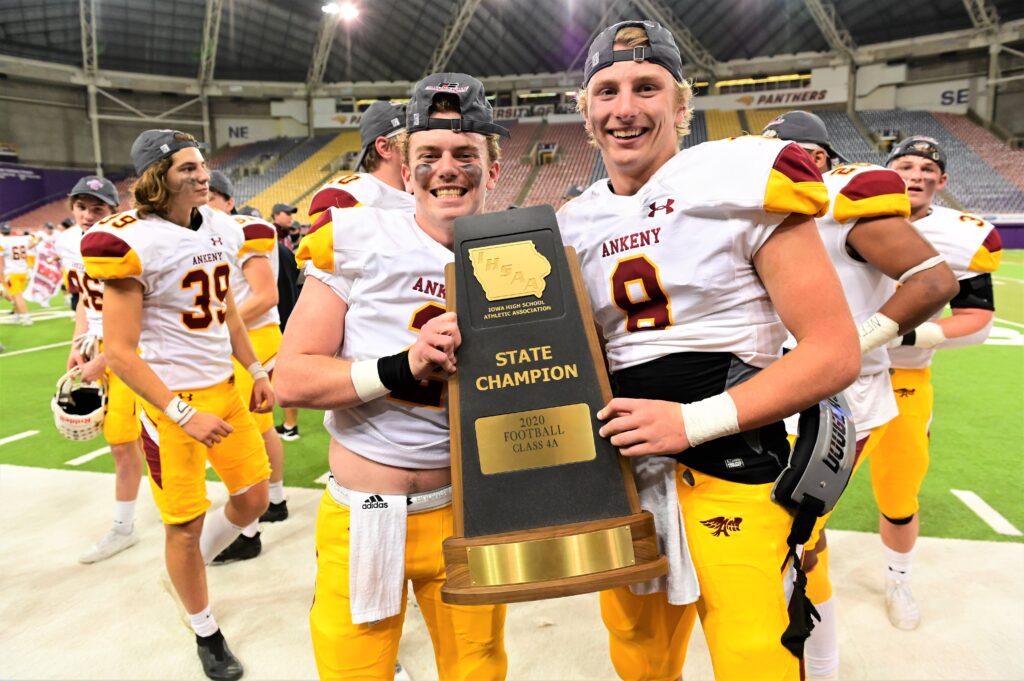 As the backup quarterback for the Ankeny football team, Colin Riggs didn't see a lot of playing time during the Hawks' run to the Class 4A state championship last fall.
However, he still did enough on the field to catch the attention of college coaches.
Riggs has verbally committed to play for St. Ambrose University in Davenport. He announced his decision via Twitter on Thursday.
"It was a pretty tough decision," said Riggs. "We had to find what was the best fit athletically as well as academically, and we landed on St. Ambrose because it felt like a second home with the coaching staff and where it's located near some extended family."
Riggs saw only limited action while playing behind all-state quarterback Jase Bauer. He completed just 1-of-5 passes as a senior, but his lone completion went for a 74-yard touchdown to Kade Somers during the Hawks' 49-0 victory over Johnston on Oct. 2.
As a junior, Riggs completed 83.3 percent of his passes, going 10-of-12 for 157 yards and three scores. During Ankeny's loss to Dowling Catholic in the Class 4A quarterfinals, Riggs entered the game when Bauer left the field briefly with an injury and immediately tossed a 29-yard touchdown pass to Somers.
"Playing behind Jase definitely affected the recruiting process with having limited film," said Riggs, who also played on Ankeny's state runner-up baseball squad last summer. "I thought about transferring many times, but in the end it was totally worth it to stay.
"Playing behind him definitely improved me as a player and as a person," he added.