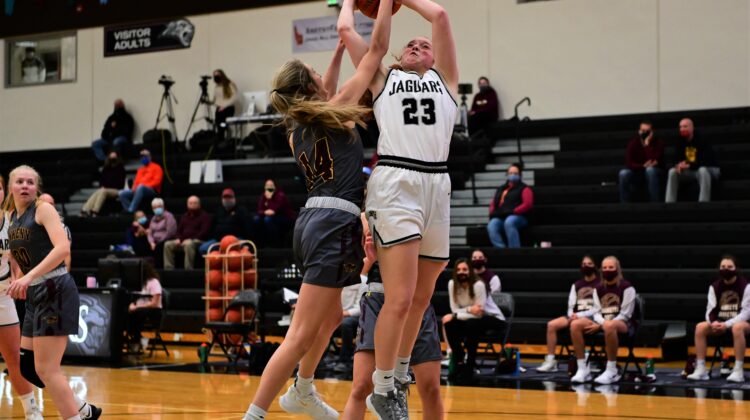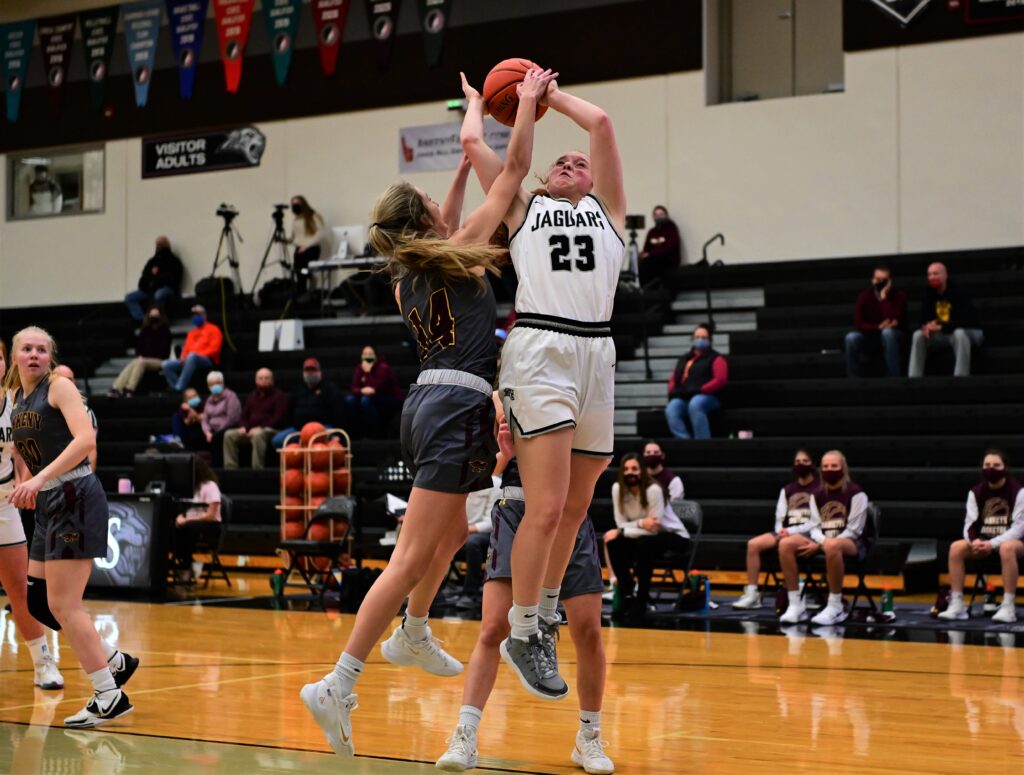 Maggie Phipps led the Ankeny Centennial girls' basketball team to the semifinals of the Class 5A state tournament in her only season as a Jaguar.
Abby Johnson and Jenna Pitz led Ankeny to its first winning record since the split into two high schools.
All three players have been named to the CIML Iowa Conference first team by a vote of the league's coaches. Both the Jaguars and Hawkettes had five players honored overall.
Phipps, a senior guard, was one of four unanimous picks to the first team. The others were seniors Ashley Iiams and Caroline Waite of Ames and junior Jada Williams of Mason City.
Phipps averaged 17.3 points per game while leading the Jaguars to a 16-3 record. The Drake recruit made 44 3-point goals and shot 92.1 percent from the free-throw line, making 58-of-63 attempts.
Johnson, a senior forward, led Ankeny to a 10-7 record. The Hawkettes finished second in the conference behind Centennial.
Johnson averaged 15.8 points and 4.9 rebounds. The Northern State recruit shot 37.4 percent from 3-point range, making 37-of-99 attempts.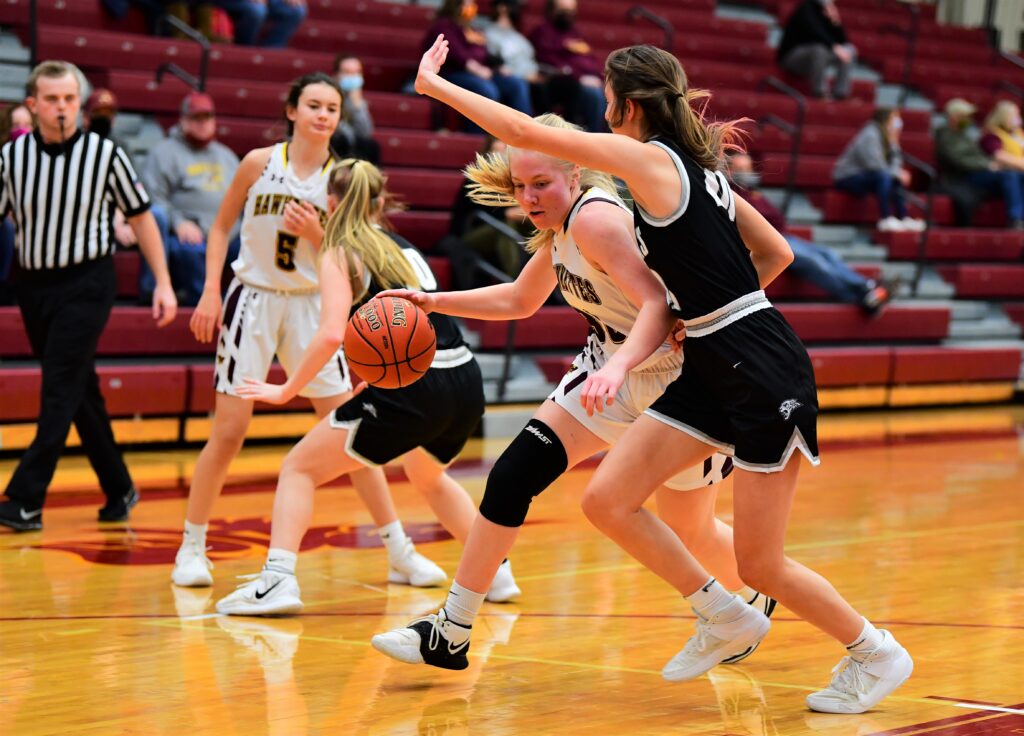 Pitz, a sophomore guard, averaged 9.9 points and 3.1 rebounds. She led Ankeny with 89 assists and 35 steals.
Freshman Reggi Spotts of Mason City was the other first-team selection.
Centennial placed three players on the second team. Senior forwards Jackie Pippett and Bella Robben were joined on the squad by junior guard Elle Street.
Ankeny had a pair of second-team picks. They are senior guard Ellie Maschoff and senior forward Calyssa Wright.
Junior Tory Bennett of Fort Dodge and sophomore Kennedy White of Ames were the other second-team selections.
Senior guard Rachael Christmann of Ankeny and sophomore guard Averi Porter of Centennial both received all-conference honorable mention.