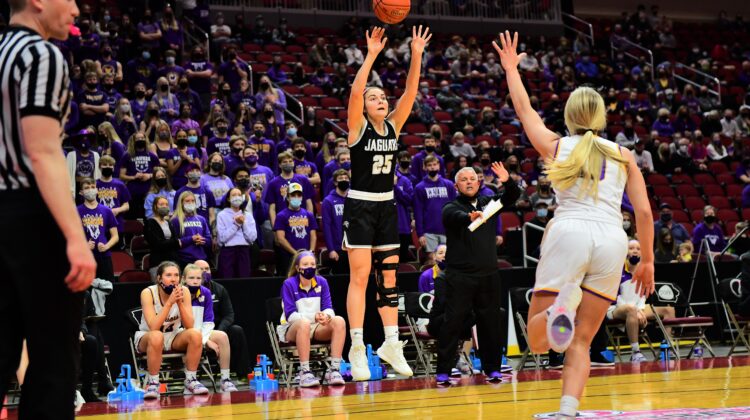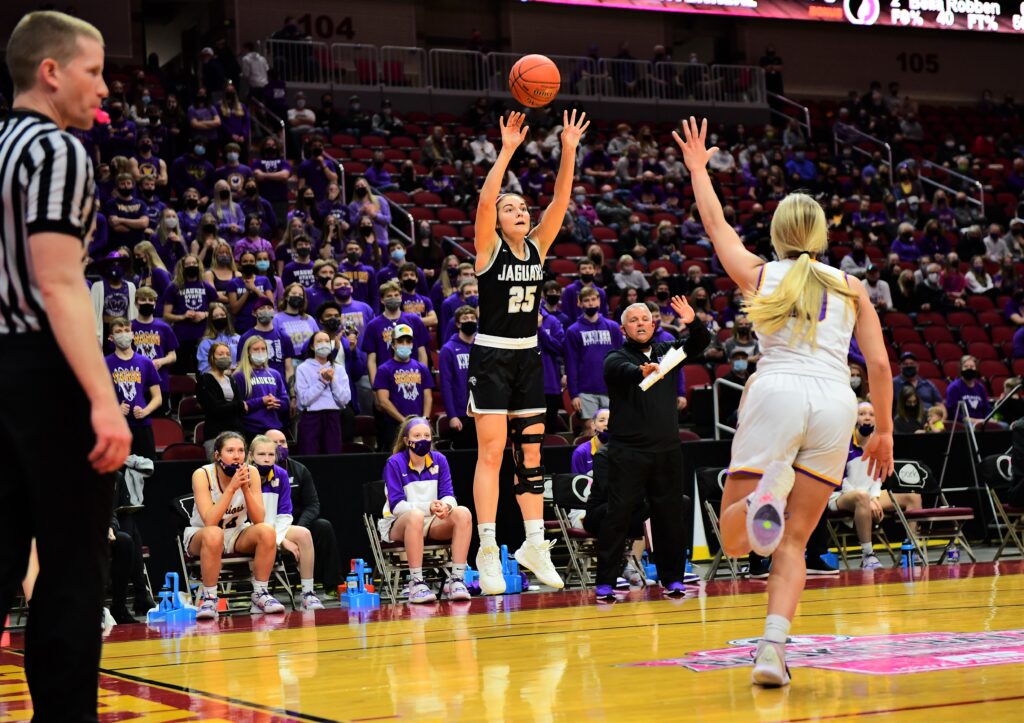 Junior wing player Cleao Murray scored nine points on Thursday as the fifth-ranked Ankeny Centennial girls' basketball team lost to No. 1 Waukee, 50-29, in the Class 5A semifinals at Wells Fargo Arena. She went 3-of-5 from the field, including 2-of-4 from 3-point range.
Murray played in the final seven games after recovering from offseason knee surgery. She averaged 5.7 points and 2.3 rebounds while shooting 47.1 percent from behind the arc (8-of-17).
Here is some inside info on Murray:
I know your team didn't reach its ultimate goal, but you guys still have a lot to be proud of. What will you remember most about this season?
The thing that I'll remember most about this season is definitely the regional final against Roosevelt. We rallied back from being down by 18 points, the energy in that game was second to none, and earning that victory on both the offensive and defensive ends of the floor was the best feeling.
You had the assist on Jackie Pippett's game-winning basket at the buzzer to beat Southeast Polk in the Class 5A quarterfinals last Monday. Did it take awhile to come down from the emotions of that victory to start preparing for the semifinal game against Waukee?
The emotions were definitely running high after that game-winner against Southeast Polk, but we had two days to get prepared for Waukee and our coaches always prepare us well, so we were able to bring the emotions down and have two very productive practices.
The semifinal game marked the third straight contest that your team got down by double digits. After coming from behind to beat Roosevelt and then Southeast Polk, were you confident that you could do it again?
Our regional final and quarterfinal games both proved to be games that brought our confidence up. We realized how good we could be when we string together stops on the defensive end and scores on the offensive end. I was confident we were able to come back from our deficit against Waukee, but unfortunately they were able to make a few more shots than us.
You made your second 3-pointer to cut Waukee's lead to 33-27 early in the fourth quarter, but the Warriors then answered with a 17-0 run to seal the victory. Would you credit their defense for shutting down your team's offense, or were you guys just not able to make shots?
Waukee is a good defensive team, but I would credit our shooting dry spell on the offensive end to Waukee's sealing of the win on Thursday.
I know Waukee switched up its defensive strategy a couple times and gave you guys some different looks. Did the Warriors do anything that surprised you?
Honestly, no. Our coaching staff does an excellent job of preparing us for anything that could be thrown our way. We were prepared for anything that could've been thrown at us by the Warriors.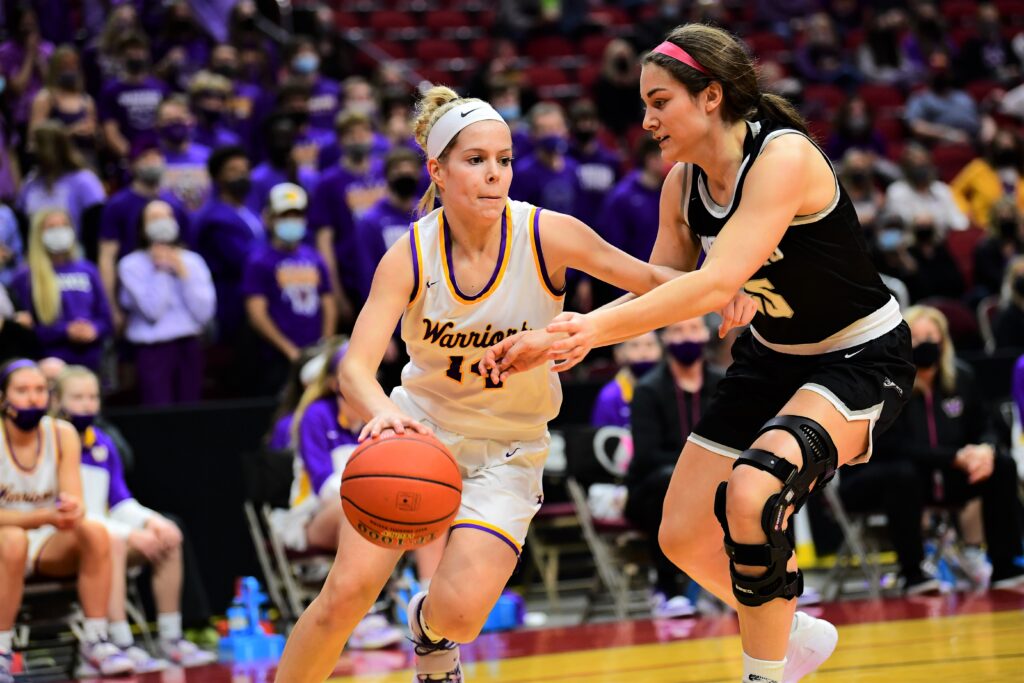 You returned to the court for the first time during a win over Ames on Feb. 5. Do you feel like you made a lot of strides in the last month?
Recovering from an injury of that magnitude has definitely been a very difficult adjustment while returning to play in the last month, but I would say I'm back to where I was pre-injury both physically and mentally. I've made strides in the last month, and I'm very excited about the progress I've made in just the last few weeks!
Do you think you are back to 100 percent yet, or is it still a little bit of a work in progress?
I definitely am back to 100 percent; I've never felt better. And I feel very confident in myself and my knee. I don't think about my knee at all when I play, and that's a very good feeling!
Did you watch Friday's championship game between Waukee and Johnston? Who did you want to win?
I did watch the championship game. I have really good friends on both teams, but Waukee is definitely the team I wanted to win that matchup. They're a very good team, and I was happy to see them crowned state champs.
I know you told me earlier that your recruiting had slowed down a little bit due to your knee injury and also because of COVID-19. But now that you've returned to action and were able to play seven games, has it started to pick up again?
My recruiting has picked up quite a bit since we last talked. I've heard from a good amount of coaches, and continue to hear from more as they watch me play more which is very exciting, and AAU ball will also bring in a lot more looks this spring and summer for me!
Your team will lose four key seniors, including all-state guard Maggie Phipps. Do you think there's enough returning talent to make another run to state next year?
Our group of seniors this year was a great group and they'll be greatly missed. However, the girls we have returning next year are also great. And having had a taste of the state tournament this year will make us all work harder in the offseason and next year to get back to where we ended up this year, and hopefully go farther.
Will you be looking to take on more of a leadership role next season?
I definitely will be looking to take on more of a leadership role next year, and I'm excited to step up into that role for my team next season!