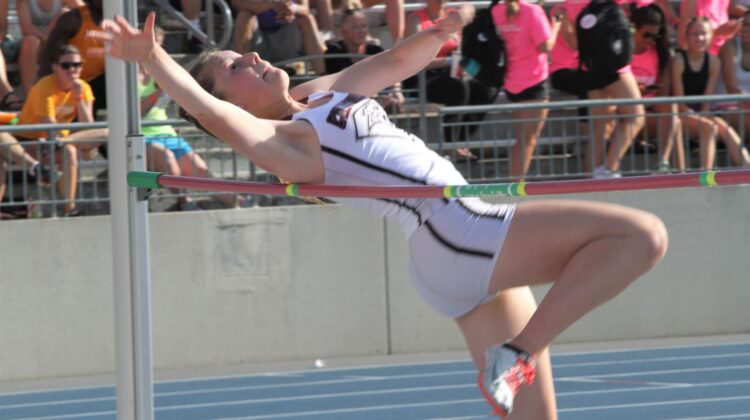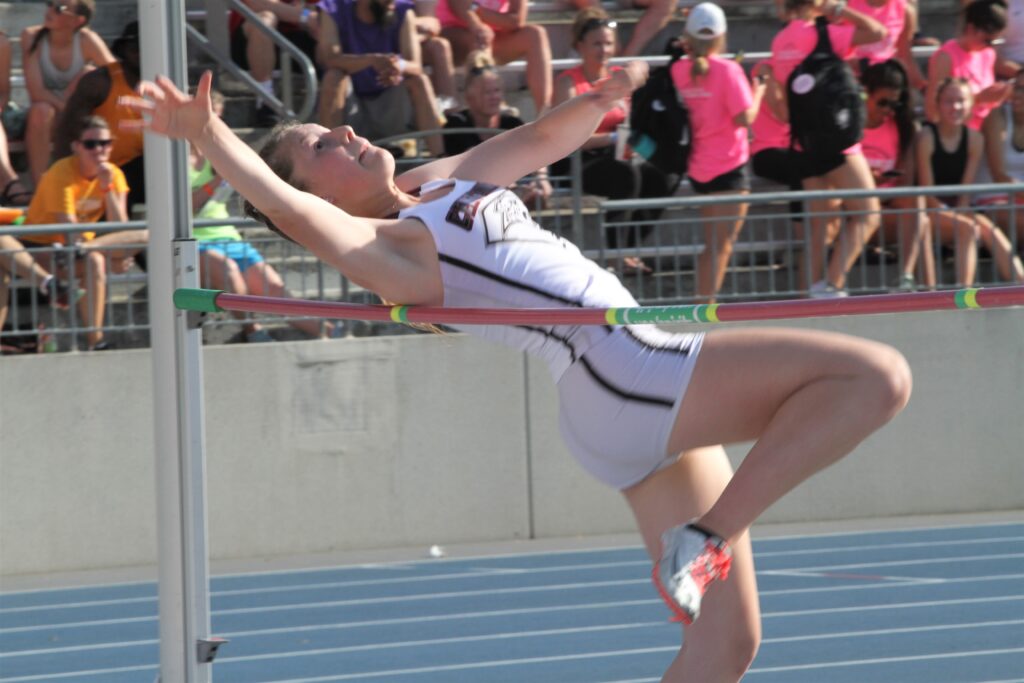 Like many of the coaches in the spring sports, Andrew Kruzich has yet to set any goals for his Ankeny Centennial girls' track team.
He's just happy to be back at practice with the Jaguars.
"We haven't set particular goals yet–we just don't know enough about our team, or the rest of the state for that matter," said Kruzich. "We're just happy to be together again, to be out in the sunshine, to practice and improve, and to build a team. It's been a long year without track and field."
The 2020 season had barely started before it was cancelled due to the COVID-19 pandemic. Now, Kruzich is trying to pick up the pieces after losing a group of seniors–including standout hurdler Katie Petersen–that never got a chance to complete their high school career.
"We will be younger in the sprints and hurdles than we'd like to be, but honestly–when you lose a season–everybody is young," Kruzich said. "Right now, two-thirds of our sprinters have never run a high school meet. Our juniors would typically be leaders within our program, but they've only had a freshman season and a few weeks of practice last year. As coaches, we're going to have to be very intentional as to build basic skills and habits, because we can't rely on experience. We very much strive to be a leaderless program, where our experienced girls pass on our habits and our culture.
"But we'll have to be much more hands-on this year," he added.
In 2019, Centennial tied for 12th place in the Class 4A state meet with Ankeny and Johnston as all three teams finished with 22 points. It was the Jaguars' highest finish in school history.
Seven state qualifiers are back from that team. They are Josie Bearden, Maraye Breeding, Millie Hill, Sophie Lampe, Macee Pruisner, Elle Street and Kathryn Vortherms.
Vortherms, an Iowa recruit, anchored the Jaguars to a fifth-place finish in the sprint medley relay. She also anchored the sixth-place distance medley relay.
On Monday, Vortherms raced to a victory in the 800 at the Dickinson Relays in Cedar Falls. She set a school record with a time of 2:17.30.
"Kathryn looked great," Kruzich said. "She split a 2:19 last year, so to have her open up this year ahead of that is great."
As a sophomore, Hill placed fourth in the 400 hurdles at the state meet. She also joined Vortherms on the 17th-place 4×400 relay.
"Millie came charging out and put together two really solid 400 legs on Monday, and was tactically very smart," Kruzich said. "She'll be a big key to our long sprints and hurdles this year."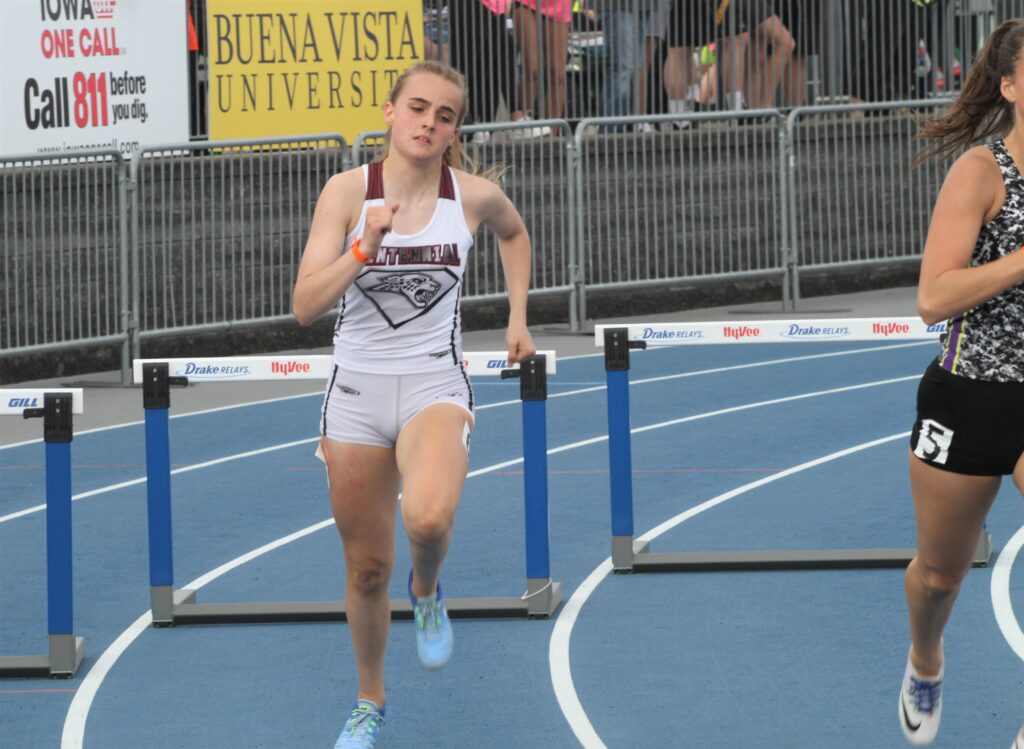 Lampe placed 18th in the high jump at the 2019 state meet. She's the lone returnee from the fourth-place shuttle hurdle relay, and she also anchored the 16th-place 4×100 relay.
Pruisner ran on both the distance and sprint medley relays. Street ran on both the distance medley and 4×400 relays.
Bearden is also back from the 4×400 relay. Breeding was a qualifier in the distance medley relay who did not run at state.
"Our distance events should be deep and strong," Kruzich said. "We ran a 4×800 on Monday without our top three returning 800 runners, and we still ran 10:06 and got third. Katie Jensen, Josie and Alayna Wallace are all seniors without a ton of experience at that distance, and they all ran very well."
Sophomore Rondi Quass is also expected to make a big impact after leading the Centennial girls' cross country team to a third-place finish in the Class 4A state meet last fall. She ran the second-fastest 1,500 in school history on Monday.
"Our distance events looked sharp," Kruzich said. "Both Rondi and Kathryn looked good, as we expected."
Vortherms' victory in the 800 allowed her to become only the third Dickinson champion in program history.
"We had a good night," Kruzich said. "In addition to Kathryn's win, we had two thirds, a fifth and a seventh. That's a good haul–on par with what we did last year, which I thought was our best Dickinson Relays as a program."
Jordan Su was another standout for the Jaguars.
"She had injury issues during indoor last year, but she long jumped over the summer and popped a really good one in a June meet," Kruzich said. "To see her grab fifth place–and improve in the finals–that was great to see as well. She deserves to have a great season."
The Dickinson Relays were held in the UNI-Dome, where the Northern Iowa football team plays its home games. Kruzich said the meet reminded him of a spring football game.
"You know, where the defense is typically way ahead of the offense," he said. "Our distance events were very good, but it's pretty easy for them to get out and run–even in a pandemic. But the technical events–hurdles, jumps, sprints and relays–were rusty despite really good efforts. That seemed true across the board for everyone, especially since the girls' union cut two weeks off our season. Our start date was March 1, and normally it is mid-February. Like I told our girls (Monday) night, 'We've had nine practices since last year's Dickinson Relays.'
"It's crazy, but we're glad to be back," he added.