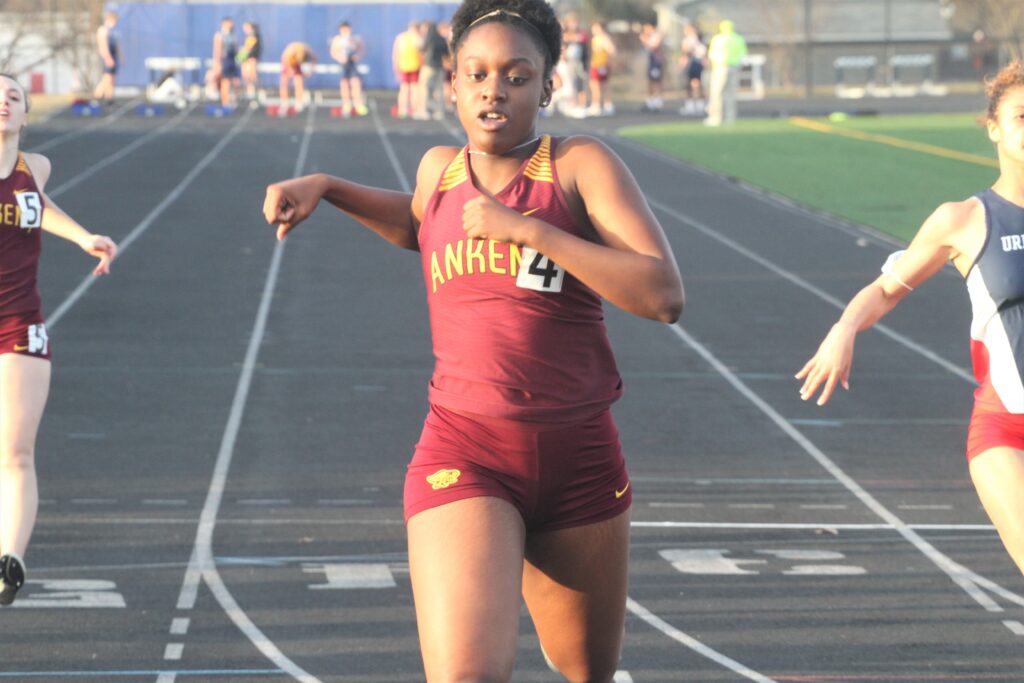 Two years ago, the Ankeny girls' track team tied for 12th place in the Class 4A state meet–its highest finish since 2013.
Most of the state qualifiers from that squad are still on the Hawkettes' roster, even after losing the majority of the 2020 season to the COVID-19 pandemic.
"It has been a year since we got to roll up our sleeves with these kids," said Ankeny coach Thomas Cotter. "Patience from the coaches and athletes especially is important. Of course, we as coaches want the kids to go out and hit amazing times. Many events will naturally hit their stride in late April and into May. We all have to be patient and continue to put the work in to get to where we need to be."
Among Ankeny's returnees are standout sprinters Mytika Mayberry, Eva van de Mortel and Eva Fulk. They all ran on the Hawkettes' state champion 4×100 relay in 2019, posting a time of 48.29 seconds.
Mayberry also placed fifth in the 100 in 12.72. She will compete for Iowa next year.
As a sophomore, van de Mortel took 13th in the 100 and 18th in the 200. She is headed to Northern Iowa in the fall.
"In previous years I think we have been able to roll out just about anybody in the 100 and 200 and count on 18 points," Cotter said. "Every event is going to have to put the work in."
Fulk and van de Mortel are also back from the eighth-place 4×200 relay. Junior Eden Gibson also ran on that team, and she joined Fulk on the 15th-place 4×400 relay as well.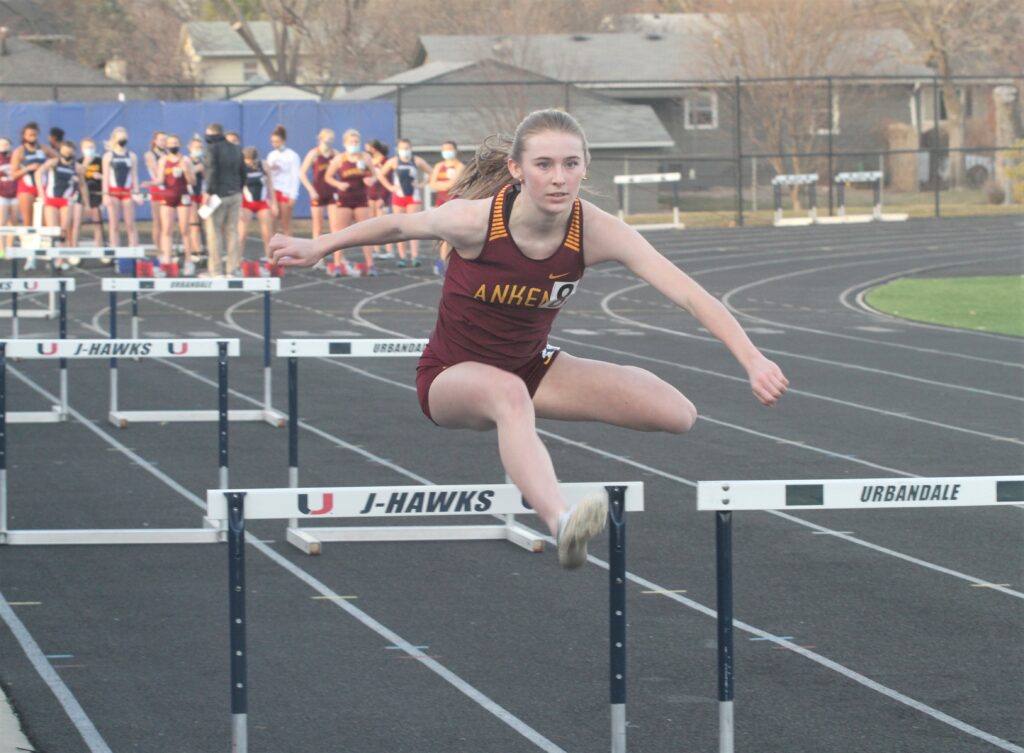 Senior Shelby Romig is another key returnee for the Hawkettes. She placed sixth in the long jump with a leap of 16 feet 11.25 inches, and she took 13th in the 100 hurdles in 15.80.
On Monday, the St. Cloud State recruit placed second in the long jump at the Dickinson Relays in Cedar Falls.
"She had a lifetime PR at her first meet," Cotter said. "The hurdles look very strong for her also as she placed sixth in that event."
Romig also ran on the eighth-place shuttle hurdle relay at the 2019 state meet. Ellie Dalton and Calyssa Wright are also back from that unit.
Dalton was a state qualifier in the 400 hurdles. She finished 20th in that event.
Megan Bosch and Macey Filling are the team's other returning state qualifiers. Bosch ran on the 18th-place 4×800 relay, while Filling ran on the 18th-place sprint medley relay.
"We have a ton of experienced runners in a broad range of events that we feel can compete at a high level," Cotter said. "We will rely heavily on them but have seen some standout freshmen and sophomores that will make a nice impact for us."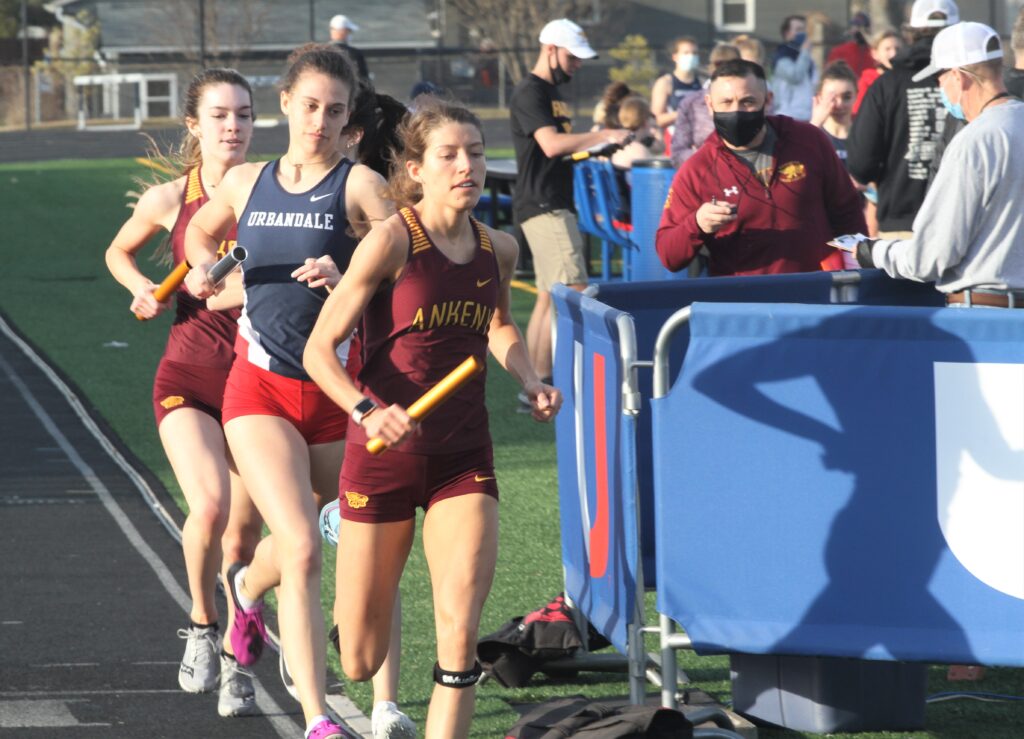 Cross country star Lauren McMahon is expected to make an immediate contribution in the distance events. She placed sixth in the Class 4A state cross country meet last fall and has committed to run for Iowa.
"Many people see her and think, 'Why it comes so easily to her,'" Cotter said. "But this kid arguably has put more work in this offseason than anybody in the state. She is like a sponge that wants to learn more to maximize her results."
Ankeny also competed in a dual meet at Urbandale on Tuesday. It was a rare opportunity to have an outdoor meet in early March.
"I was very happy with how the first two meets went and the girls' execution," Cotter said. "Our 200 times didn't reflect it, but we have several (girls) that look to help us put several events together this year. As a coaching staff, we have ideas going into every season but as things unfold we discuss goals for each meet and what we think we need to see."
Ankeny is seeking its first top-10 finish at the state meet since 2010, when the Hawkettes placed seventh.
"We would like to improve upon our 12th-place finish from two years ago," Cotter said. "The sprints will continue to be a strength, but we should see points from a pretty good range of events from distance to sprints and the field events."