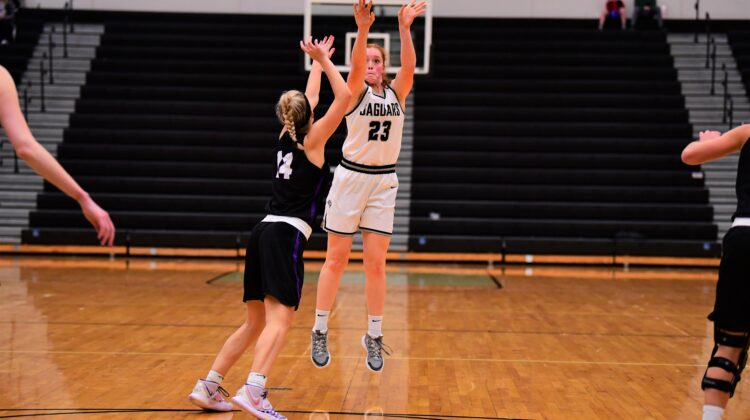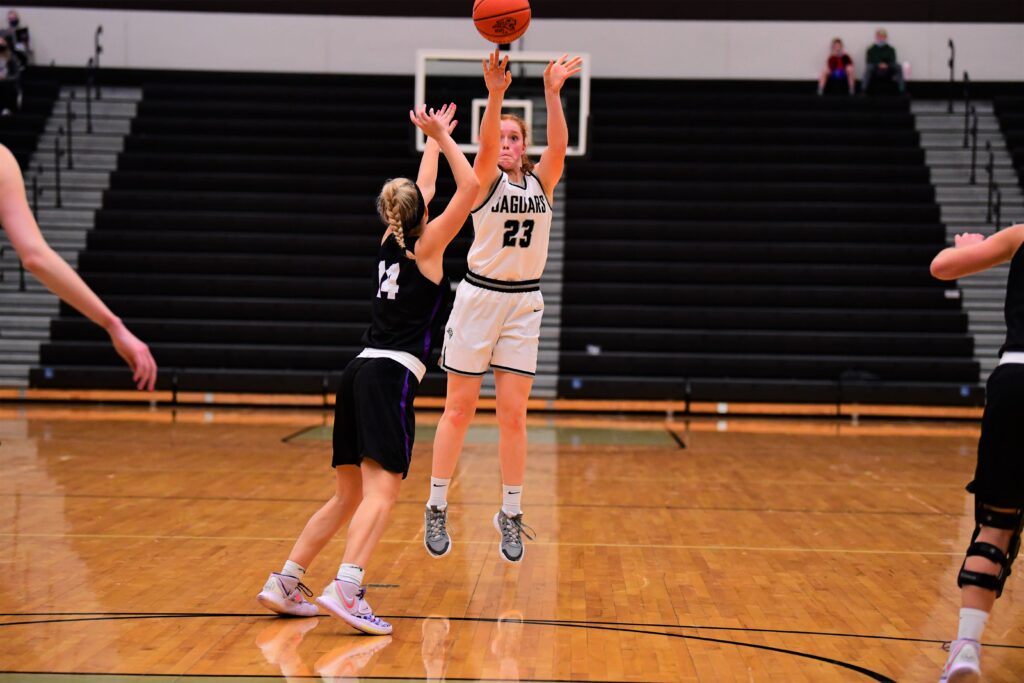 Chalk up another postseason honor for Ankeny Centennial girls' basketball standout Maggie Phipps.
Phipps has been named to the Class 5A all-state second team by the Iowa Print Sports Writers Association. The senior guard led Centennial to a 16-3 record this season.
Phipps was earlier selected to the Class 5A first team by the Iowa Girls' Coaches Association. She was a unanimous pick to the coaches' CIML Iowa Conference first team, and she was also named to the Class 5A West all-district team.
The Drake recruit averaged 17.3 points per game. She made 44 3-point goals and shot 92.1 percent from the free-throw line, making 58-of-63 attempts.
Phipps ends her high school career with 1,643 points. She led North Polk to back-to-back runner-up finishes at the state tournament before transferring to Centennial, where she led helped the Jaguars reach the Class 5A semifinals before losing to eventual champion Waukee.
Waukee's Katie Dinnebier was named Miss Iowa Basketball 2021 after leading the Warriors to the state title.