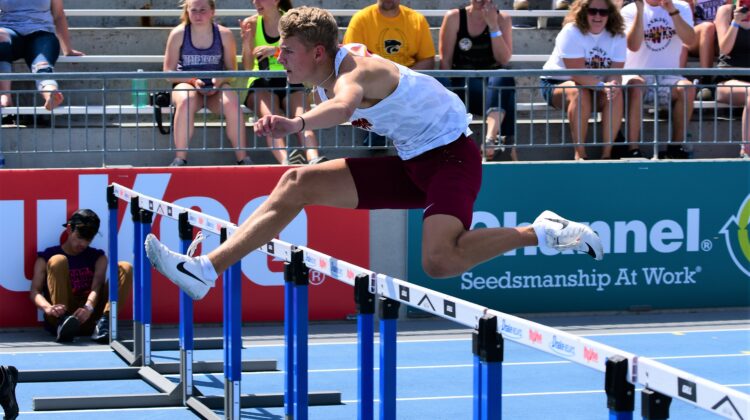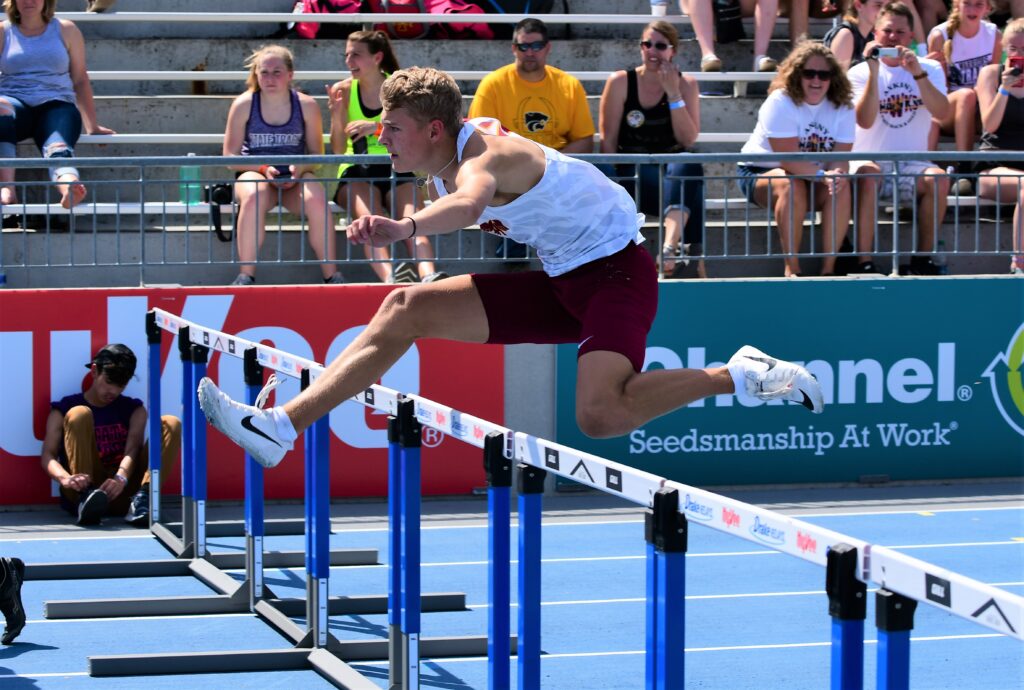 With temperatures in the 60s, the Ankeny boys' track team took advantage of the balmy weather to compete outdoors Tuesday in a dual meet at Urbandale.
Coach Nick Nelson was pleased with the results.
"It was great to be outside and run a full meet prior to spring break," Nelson said. "Typically, we are inside doing indoor meets. The boys competed very well, and I am excited to see their growth throughout the season."
There were many highlights for the Hawks, who showed off their depth in the sprint events.
"We had a full team effort in the 100 and 200," Nelson said. "We had about 12 guys in each of those events that did very well."
Ankeny is also expected to be strong in the hurdles events. Cael Boyd and Mason Thompson are both back from the shuttle hurdle relay team that placed second in the Class 4A state meet in 2019.
"Our hurdlers did a great job," Nelson said. "They ran hard, and I can tell that they are going to have a great season."
Justice Miller won both the shot put and discus events. He will compete in both football and track next year at Grand View, where Thompson is also headed.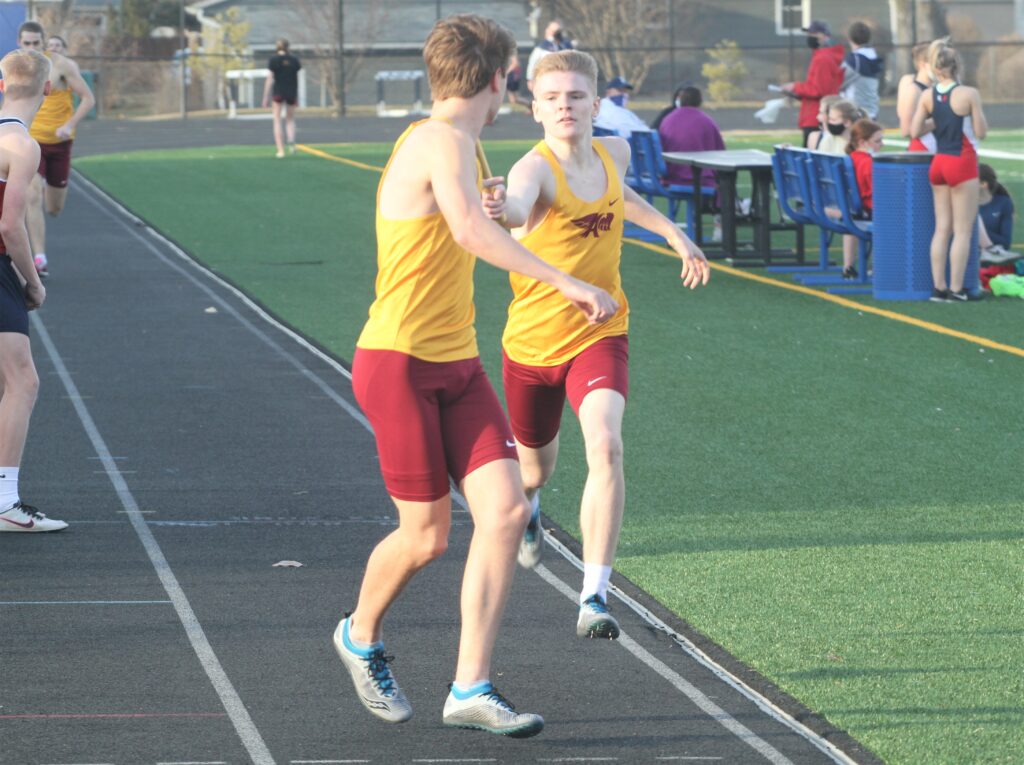 "The throwers competed very well," Nelson said. "I also thought our distance program had a great night. Many of the athletes dropped down to run on the 4×800 relay–and they competed very well."
Ankeny placed sixth in the Class 4A state meet two years ago with 39 points. It was the Hawks' highest finish since 2004, but standout distance runner Tim Sindt was responsible for more than half of those points.
Sindt won both the 1,600 and 3,200 state titles, and he also anchored the eighth-place distance medley relay. He is now competing for Iowa State.
Still, Nelson is excited about his team's potential. Cael Cox, who qualified for the state cross country meet last fall, is among the runners who will try to fill Sindt's shoes.
The Hawks boast five returning state qualifiers. They are Boyd, Brody Brecht, Cooper Cox, Tyrese Miller and Thompson.
Thompson placed 12th in the 400 hurdles as a sophomore. He posted a time of 55.73 seconds.
Boyd anchored the 17th-place 4×100 relay. The Iowa Central baseball recruit also joined Thompson on the shuttle hurdle relay unit that set a school record with a time of 57.36.
Brecht placed 16th in the 200 and ran on the distance medley relay in 2019. The Iowa football and baseball recruit joined Miller on the 19th-place 4×200 relay.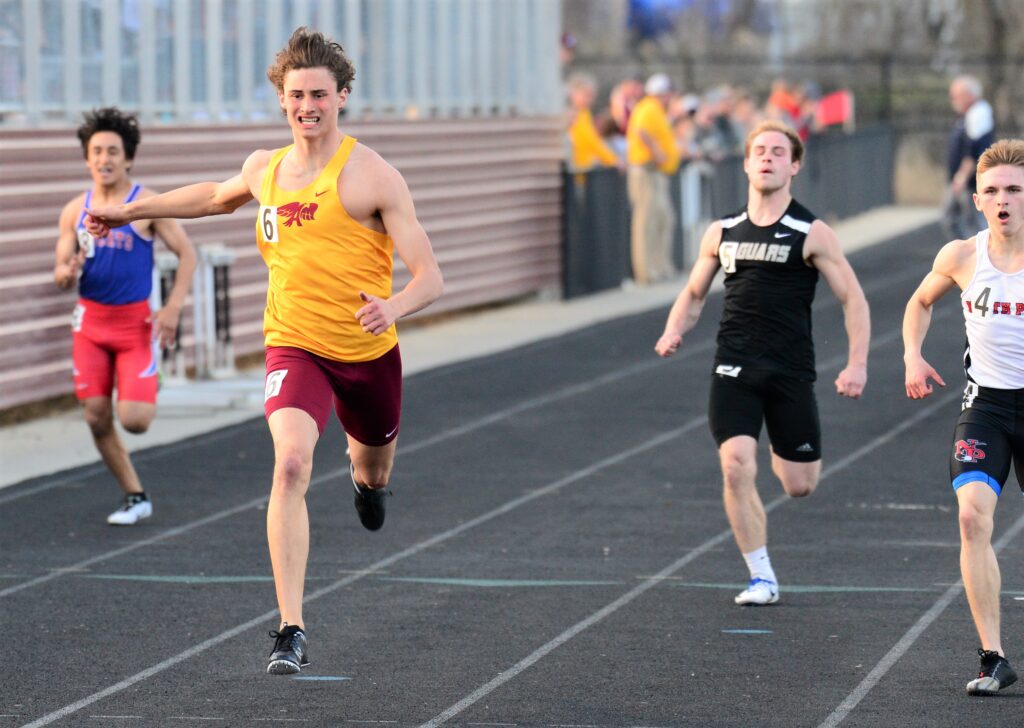 Miller also ran on the 22nd-place 4×400 relay.
"The sprints make up most of the events," Nelson said. "Once we get some guys back healthy, they will be the leaders."
Cooper Cox will also be a factor in the sprint events. He was a state qualifier as a freshman in 2018, when he placed 15th in the 200 and also ran on the 20th-place 4×100 relay.
Cox, who has committed to run for Western Illinois, also played for Ankeny's state championship football team last fall. Brecht and Justice Miller were both standouts on the football field, while Nelson served as the Hawks' defensive coordinator.
Nelson said his team has yet to set any goals for the track season.
"We will be addressing those after spring break," he said.
Right now, Nelson just wants to keep his athletes healthy.
"I don't have any concerns about the team, but navigating the COVID-19 protocols might be tricky depending on where we are (with the virus)," he said.