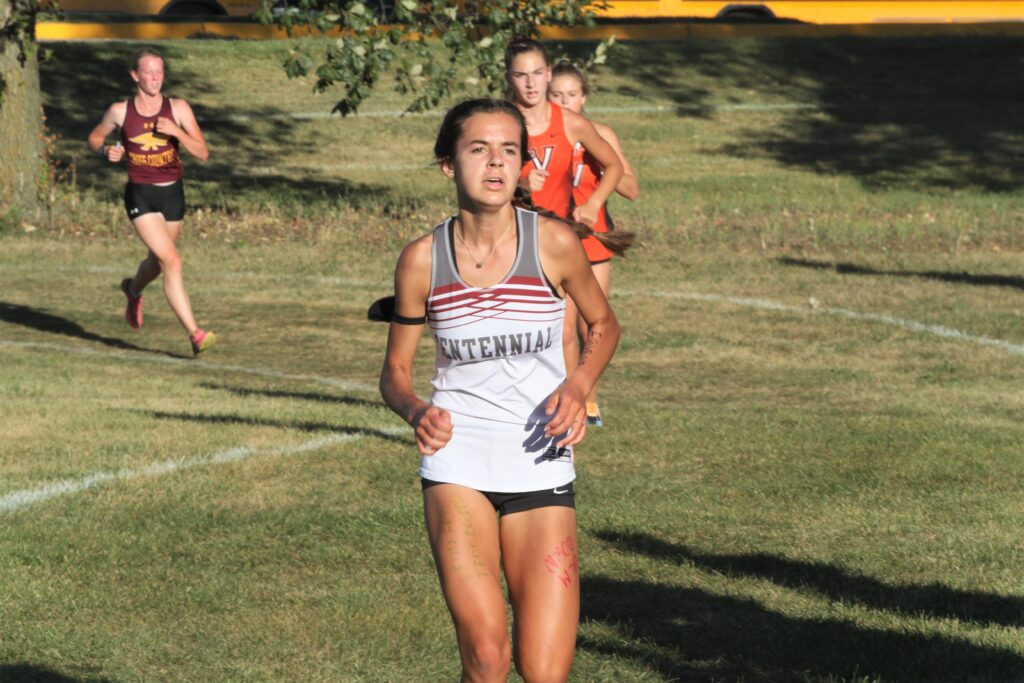 Two members of the Ankeny Centennial girls' cross country team have made their college plans.
Macie Langstraat has committed to run at Southwest Minnesota State, an NCAA Division II school in Marshall, Minn. Alayna Wallace is headed to Indianola's Simpson College, an NCAA Division III program.
Langstraat looked at a lot of different schools before choosing Southwest Minnesota State.
"I liked the size of the school and the coach was a super great, down-to-earth guy!" Langstraat said. "The atmosphere of the college was upbeat, and everyone was welcoming! Their team is still a work in progress, and that intrigued me.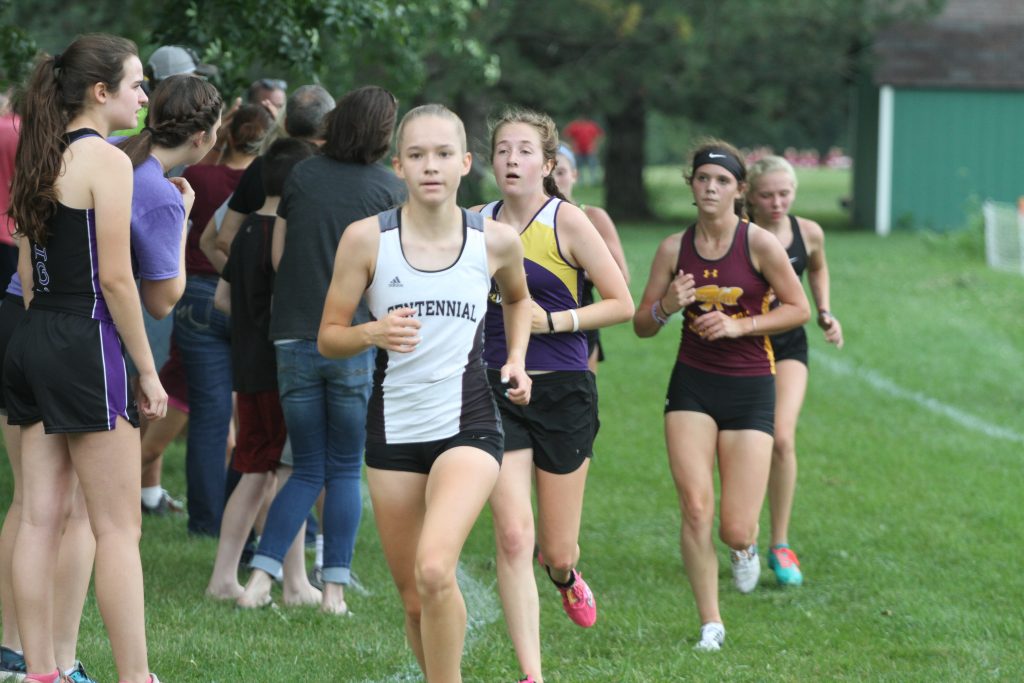 "I want to put in the work to help the team reach their full potential," she added.
While Langstraat was one of Centennial's top junior varsity runners, Wallace emerged as a key varsity contributor this season. She placed fourth in the CIML Iowa Conference meet and later took 27th in the Class 4A state meet, helping the Jaguars to a third-place finish–the highest in school history.
Like Langstraat, Wallace looked at a lot of different schools.
"I wasn't sure what I was looking for in a school and just recently decided to continue running in college!" Wallace said. "I decided on Simpson because I had so many great interactions with the coach and team and loved the environment they had created there. I also heard a lot about how great their biology program is, and that made me super excited for next year!" 
Another Centennial runner, Kathryn Vortherms, previously committed to join the Iowa women's track and field program.