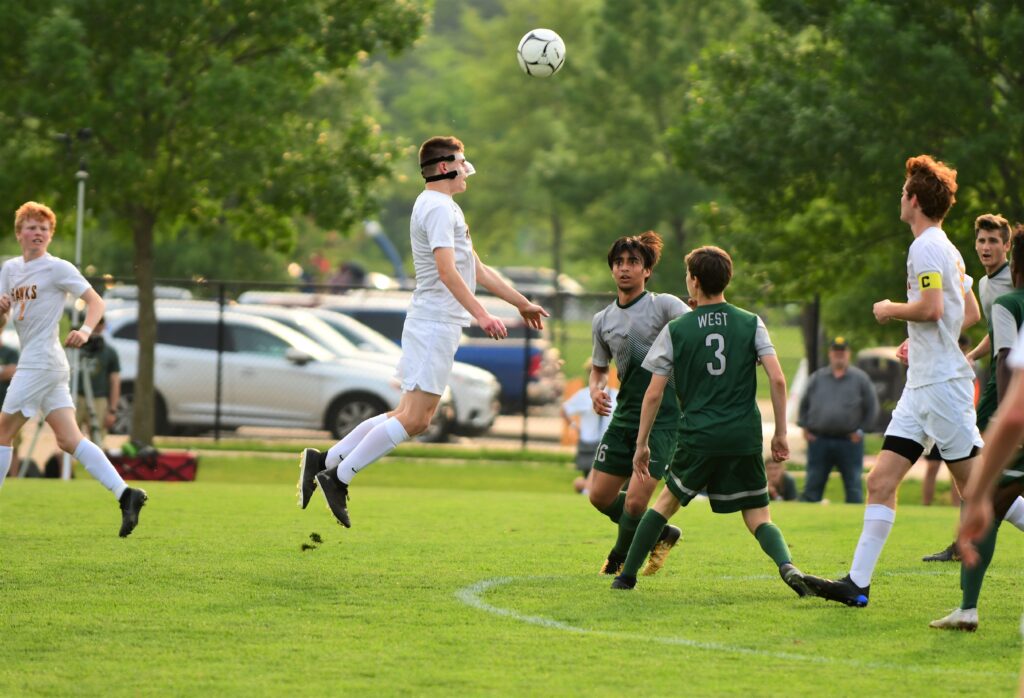 Marcus Varnum was hired in the fall of 2019 to take over the Ankeny boys' soccer program.
Due to the COVID-19 pandemic, the former Ankeny and Simpson College standout has had to wait more than 17 months to make his coaching debut.
The Hawks will open the 2021 season by hosting the Ankeny Invitational on April 3.
"I'll be thrilled to get that first game in, but I also know that we have a bunch of work to do," Varnum said. "Everyone is starting in this similar position of revving up at the starting line and is eager to get going. We have to make sure that we match everyone else's attitudes and work ethics."
Varnum was an assistant at Ankeny from 2016-19. He spent the last two years coaching under Jordan Burns, who guided Ankeny to a pair of state-tournament appearances, including a third-place finish in Class 3A in 2018.
Some of the standouts from that 2019 team, including high-scoring forwards Charlie Pritchard and Kolby Raineri, are now playing at the collegiate level. Pritchard racked up 18 goals and 12 assists while helping the Hawks to a 12-7 record, while Raineri added 13 goals and 17 assists.
Junior Conor Wahlberg is the lone returning starter from that squad. He had two goals as a freshman.
"Most likely, Conor will be playing in the midfield for us, but he's a very versatile player," Varnum said.
Juniors Hunter Yeatts and Kyle Pederson are also back from the 2019 team. Yeatts contributed a pair of goals.
Pederson, meanwhile, served as the backup to goalkeeper Zach Young. He made 11 saves in 168 minutes of action.
"Both of those guys saw significant playing time two years ago," Varnum said.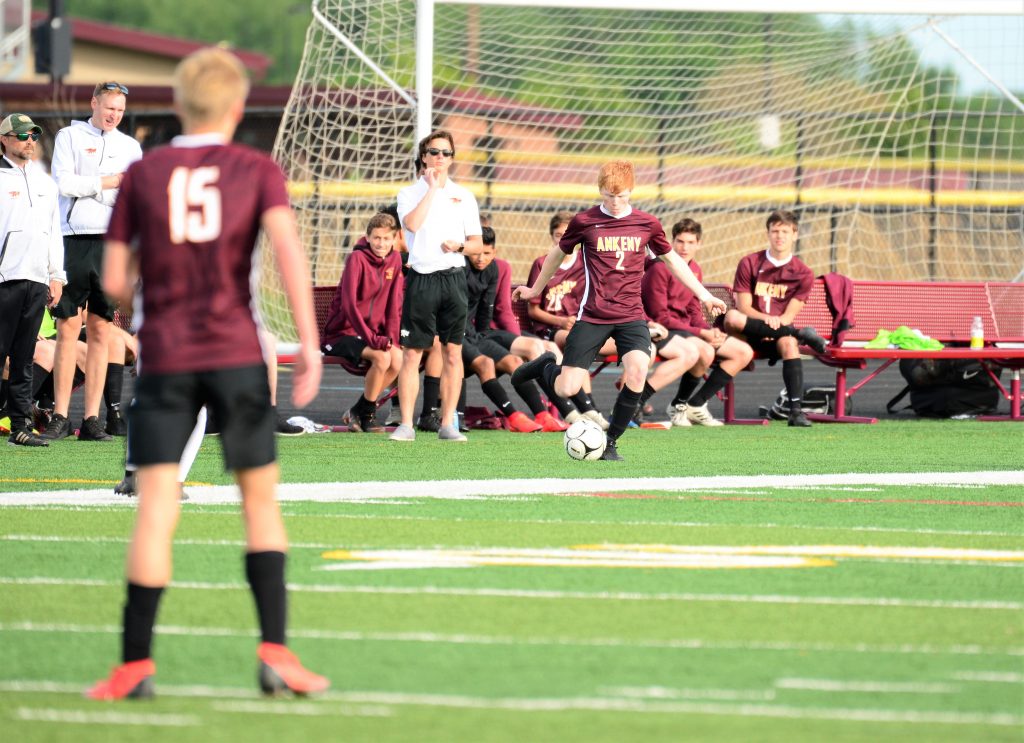 Ankeny held its first official practice on Monday. But Varnum has already gotten a peak at some of his players.
"We've been able to get out to the turf a few times these past few weeks, which has been great," he said. "We have a lot of great guys who are soccer enthusiasts, and we just have big numbers in general which is exciting."
There are several boys on the roster with the potential to play at the next level.
"We don't have any college commits yet, but I do know that we have some guys with aspirations of playing collegiately," Varnum said. "Physically, technically and work ethic wise, we have many guys that could play at the collegiate level. I want to be able to offer anything I can to provide them with the best collegiate experience after high school."
Right now, though, the Hawks are focusing on the high school season. They may lack varsity experience, but many of the Ankeny players are longtime teammates.
"I think one of our greatest strengths is the chemistry," Varnum said. "We have a large group of guys that have been playing together for some time now, and that on-the-field chemistry transitions pretty quickly from club to high school."
Ankeny is seeking its third straight trip and its fourth in the last five seasons to the state tournament. The Hawks also qualified for state in 2016, when Varnum was an assistant under Brian Duax.
Varnum said one of his biggest goals is to keep his players healthy.
"I think a proper goal for this year is to get through it collectively as a team," he said. "Through all these hurdles and challenges over the past year, we can't lose sight of doing the little things right and staying healthy. But also I think that we can set our eyes on making state.
"This is a talented group of boys that love soccer and will work hard to get the job done and make it as far as possible," he added.