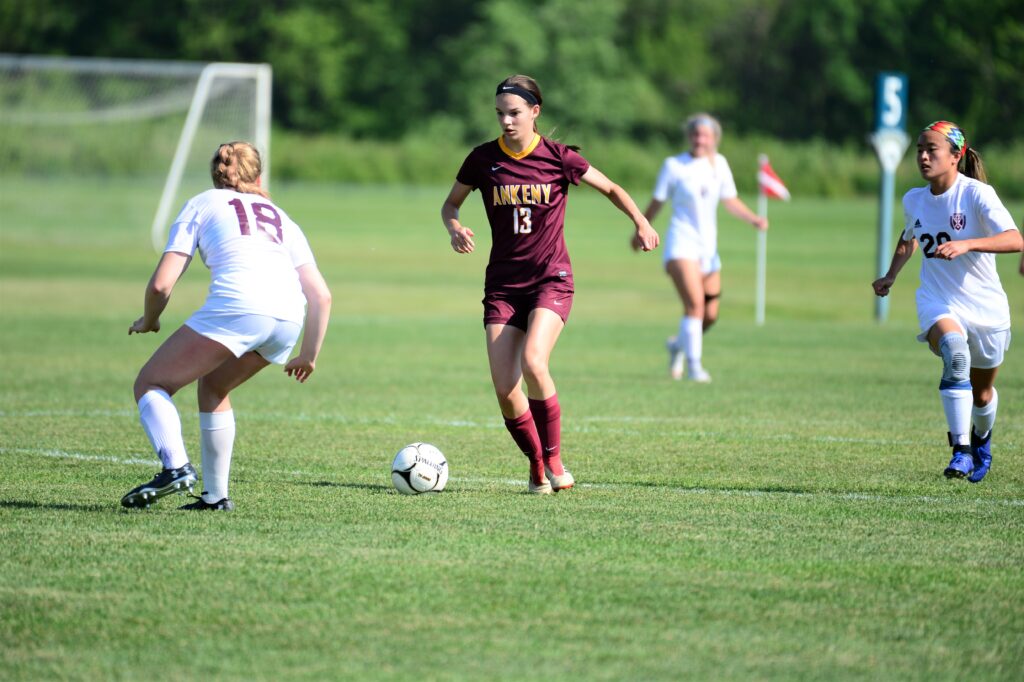 Ankeny was the last girls' soccer team to capture the Class 3A state championship.
But you won't hear coach Simon Brown talking to the Hawkettes about defending their crown this season.
Ankeny won the fourth state title in school history in 2019. The 2020 campaign was then cancelled due to the COVID-19 pandemic, meaning that most of the Hawkettes' roster has turned over since they raised the championship trophy two years ago.
"We will always talk about the legacy that this program has had, and how we can build on it, and make it better for the future athletes," said Brown. "Last year before COVID cancelled the season, we talked about banning any talk of state in 2019. Yes, Ankeny won it, but it isn't the same team in 2021. As much as everyone else wants to give us the 'defending state champions' title to motivate themselves, we won't be referring to it.
"This is the 2021 Ankeny girls' soccer team, and we get to make their own story," he added.
Forward Rachael Christmann and midfielder Irie Vincent are among the returnees from the 2019 squad that posted an 18-4 record. They both started every game at the state tournament.
Christmann scored one goal and had six assists as a sophomore, while Vincent had one goal and three assists. Christmann will play for Wartburg next year.
Sophie Day, Lauren McMahon and Ally Phong are three other seniors who will likely take on larger roles this season. Day has committed to play for Simpson.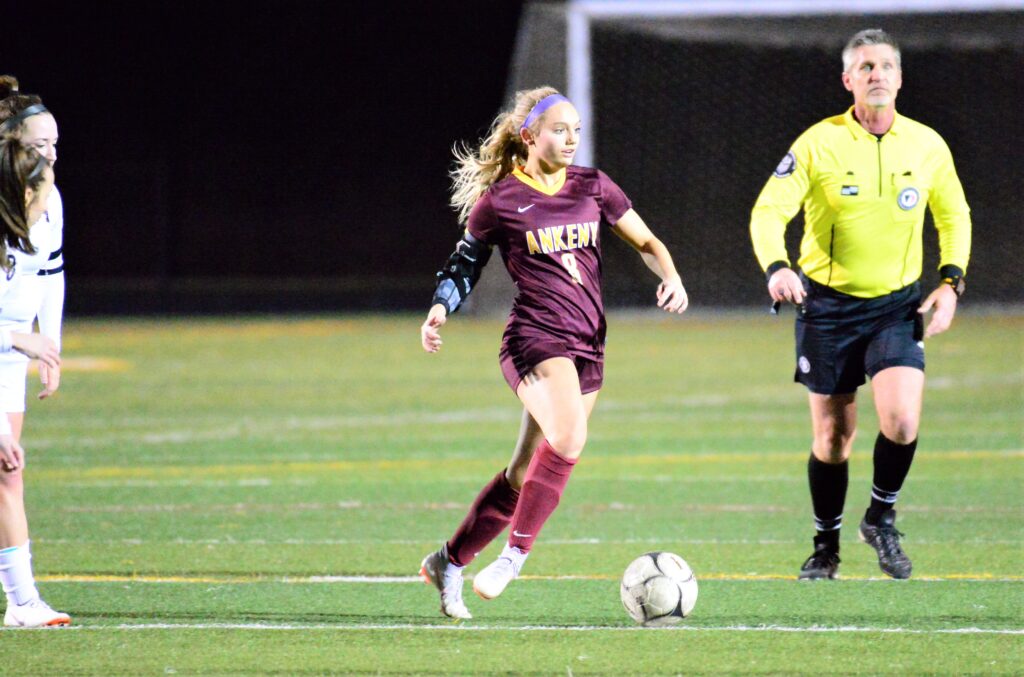 Phong had five goals and two assists in 2019. Day contributed three goals and four assists, while McMahon added two goals and one assist.
Juniors Eden Gibson, Brooke Harrington and Kennedy Mackey also played for the Hawkettes in the state tournament. Mackey had one goal and one assist as a freshman, while Harrington added a goal.
Gabbie Roorda is among the other players expected to battle for playing time. She has committed to Grand View.
The Hawkettes will hold their first outdoor practice on Monday. They will open the season at Iowa City West on April 6.
"We have just been doing open gyms on Thursdays and Sundays," Brown said. "And the girls have been doing yoga and their own workouts."
Brown said his team will boast a lot of speed at multiple positions. McMahon, who is headed to Iowa to run track and cross country, is one of the players who can cover a lot of ground in a short amount of time.
"We will have a lot of speed in the back," Brown said. "Most of the defenders on the roster are multi-sport athletes, mainly track and cross country. Our midfield is where we have the most experience, and our forwards are hungry for goals. With what seems like two new classes coming in, we are excited to work with the freshmen and sophomores joining the program."
The goals for the Hawkettes haven't changed. They will continue to focus on one game at a time.
"Each game we have specific goals to achieve, and if we focus on this micro process, this team can have a successful season," Brown said.