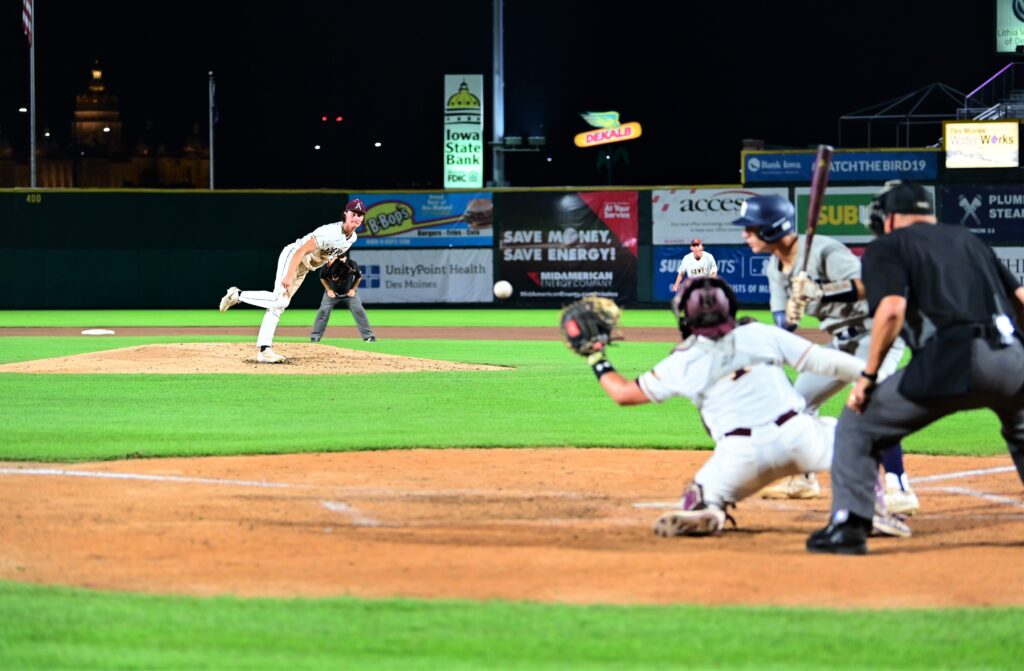 A trio of Ankeny baseball standouts has received preseason all-American honors from Rawlings Sporting Goods Company, Inc. and Perfect Game.
Senior pitchers Brody Brecht and Weston Fulk both earned honorable mention all-American honors along with senior shortstop Jase Bauer. The three stars led the Hawks to a 21-9 record and a second-place finish in the Class 4A state tournament last season.
Brecht, who compiled a 4-0 mark on the mound with a 2.45 ERA and 69 strikeouts, was also named to the Central Region first team that includes a 13-state area. He was also one of Ankeny's top hitters as a junior, batting .333 with three home runs and 27 RBIs.
Fulk went 2-1 with a 3.84 ERA while also batting .341 with 14 doubles and 27 RBIs. He is headed to Iowa along with Brecht, who will try to play both baseball and football for the Hawkeyes.
Bauer batted .435 with one homer and 22 RBIs as a junior. The Central Michigan football recruit led the state with seven triples, which set a school record, and tied for third in the state with 40 hits.
Bauer and Fulk also earned honorable mention in the Central Region along with teammate Carter Smith, a senior infielder. Smith batted .312 with three triples and 22 RBIs last season.
Senior catchers Gabriel Monosmith and Jackson Powell of Ankeny Centennial also earned honorable mention in the Central Region. Monosmith batted .339 and drove in eight runs as a junior, while Powell batted .258 with five doubles and 14 RBIs in helping the Jaguars to a 14-12 record.
Monosmith has committed to play for Iowa Lakes Community College. Powell is headed to Illinois Central College.
The annual Rawlings-Perfect Game preseason all-American and all-region teams recognize the top senior high school baseball athletes in the U.S. The teams highlight Rawlings' and Perfect Game's commitment to high school athletics and next-level players nationwide.
"With more than 450,000 high school baseball players in the nation, the Rawlings-Perfect Game preseason all-American players represent the very best in their class," said Mike Thompson, chief marketing officer for St. Louis-based Rawlings. "Rawlings and Perfect Game are synonymous with the game of baseball, and the preseason awards allow us to recognize and reward these elite athletes for their hard work and contribution to the game."
The Rawlings-Perfect Game preseason all-region selections comprise players from nine regions around the country.
"To receive the Rawlings-Perfect Game preseason all-American or all-region award is a tremendous achievement for these high school student-athletes," said Jerry Ford, president of Cedar Rapids-based Perfect Game. "We are proud to recognize their talent as they prepare for their careers playing collegiate or professional baseball."