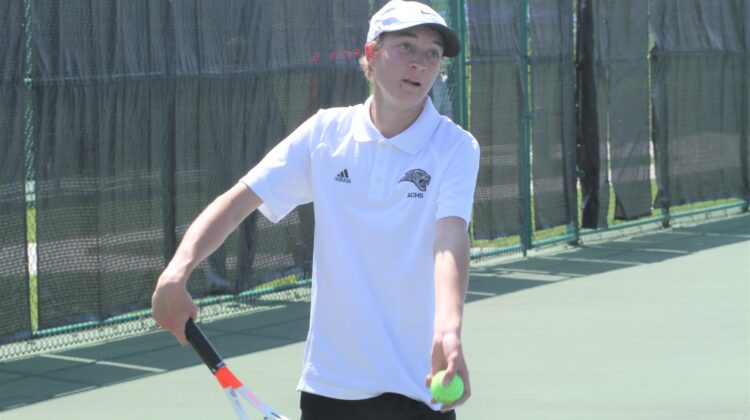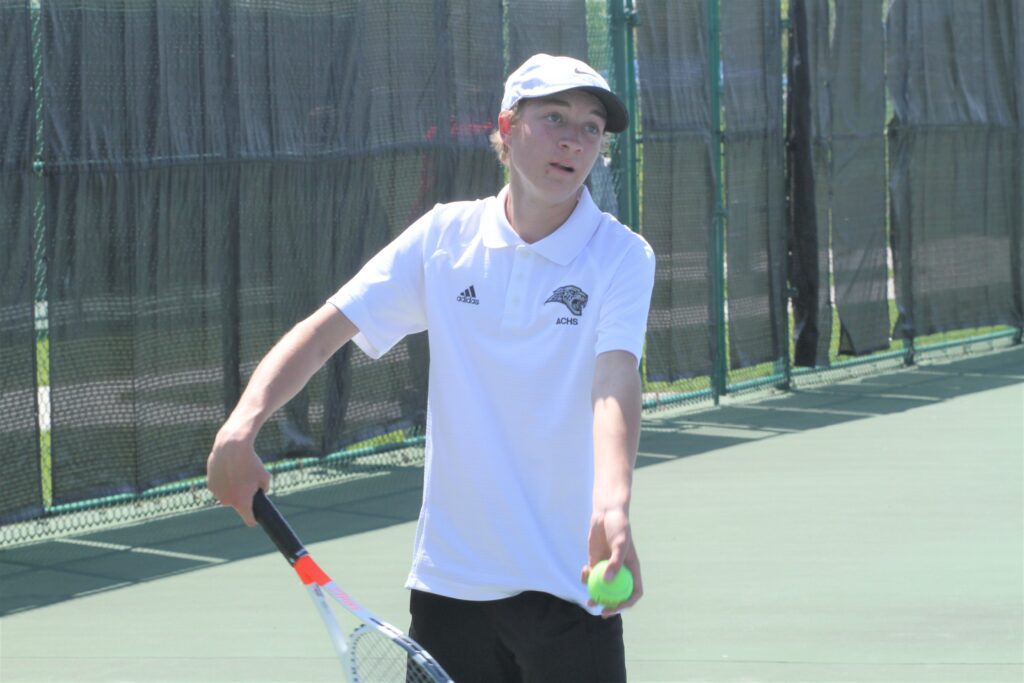 COVID-19 took a toll on the Ankeny Centennial boys' tennis team.
The Jaguars not only lost the entire 2020 season to the global pandemic. They also lost a lot of players in the process.
"Many of the freshmen and sophomores that were new to tennis (last year) found jobs, or got involved in other activities and did not come out this year," said Centennial coach Tami Lewton. "It's really sad to see. We are strong with seniors and freshmen, but the juniors and sophomores this year are weak in numbers."
There are 27 boys on the roster. Seniors Will Blevins and Nic Mackaman are the only returnees from the 2019 squad that placed fourth in the Class 2A state team tournament.
Blevins, a Drake recruit, is a two-time state placewinner. He took fifth in singles as a freshman before placing fourth in 2019.
Blevins owns a career record of 36-10. He would have been one of the favorites to win the state title last year, but now he has another opportunity to become Ankeny's first singles champion.
"The pandemic does make me more motivated to win a state title because it is my last year," Blevins said last summer when he was named the captain of Ankeny Fanatic's all-time Ankeny boys' tennis team. "I think I'm one of the top players in the state."
As a sophomore, Blevins led Centennial to a 13-3 mark that included the conference dual-meet title. He was unseeded at the state tournament, but outlasted third-seeded Sam Shin of Iowa City West in a four-hour match to reach the semifinals.
Blevins then won the first set of his semifinal match before running out of gas.
"I think Will is ready for sure for whatever this year brings," Lewton said. "I don't want to put pressure on him. He has worked really hard to put himself in the best spot possible. As with anything it will take skill and a little luck, but he is definitely a state championship contender. We are super excited for him to compete, and we need to make sure that we keep everything in perspective. Regardless of what happens, we are so proud of him and all that he has accomplished."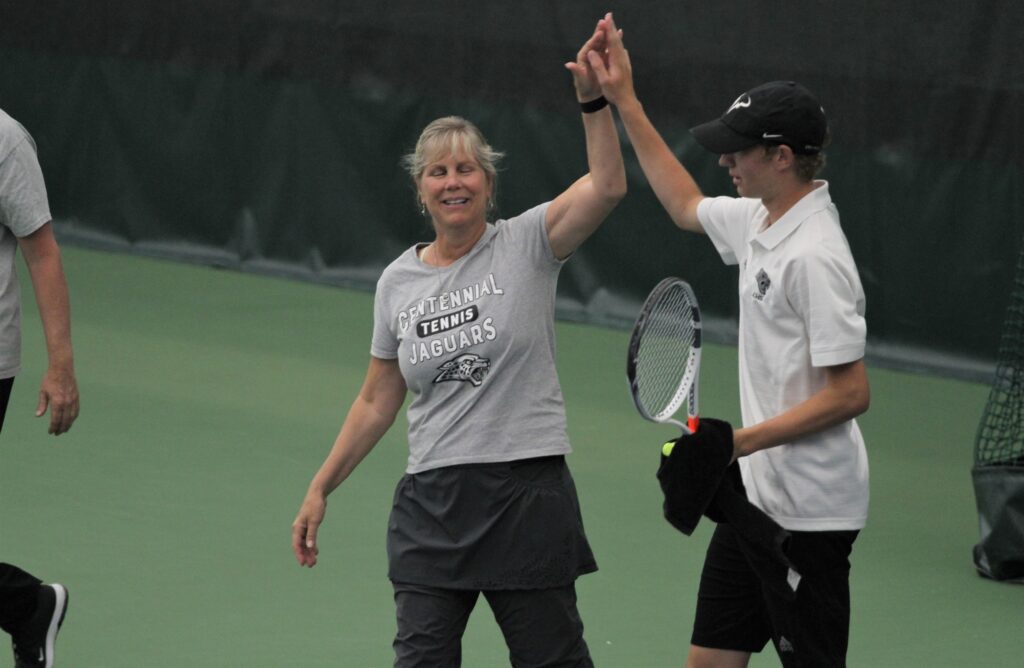 Mackaman posted a 10-1 record in doubles as a sophomore. He also saw some singles action.
Mackaman will be counted upon heavily, and so will sophomore Caleb Peterson.
"Caleb is one of the state's best players," Lewton said. "He would have been a freshman last year, and we would have had a heck of a team with him at No. 2 (singles) and Samson (Densmore), Ryan (Lofgren) and Nic (behind him). But, of course, we didn't have a season."
While the top of Centennial's lineup will be very strong, the Jaguars will lack experience at the bottom of the lineup. That is Lewton's primary concern heading into the season.
"Those guys did not have a chance to play last year," Lewton said. "That's 25 percent of their high school experience. They have gotten out and practiced, but that is not the same as playing matches in a season. My top players played a ton and are probably not as affected."
The Jaguars will host Norwalk in their season opener on March 30.
"We are excited to start playing!" Lewton said.