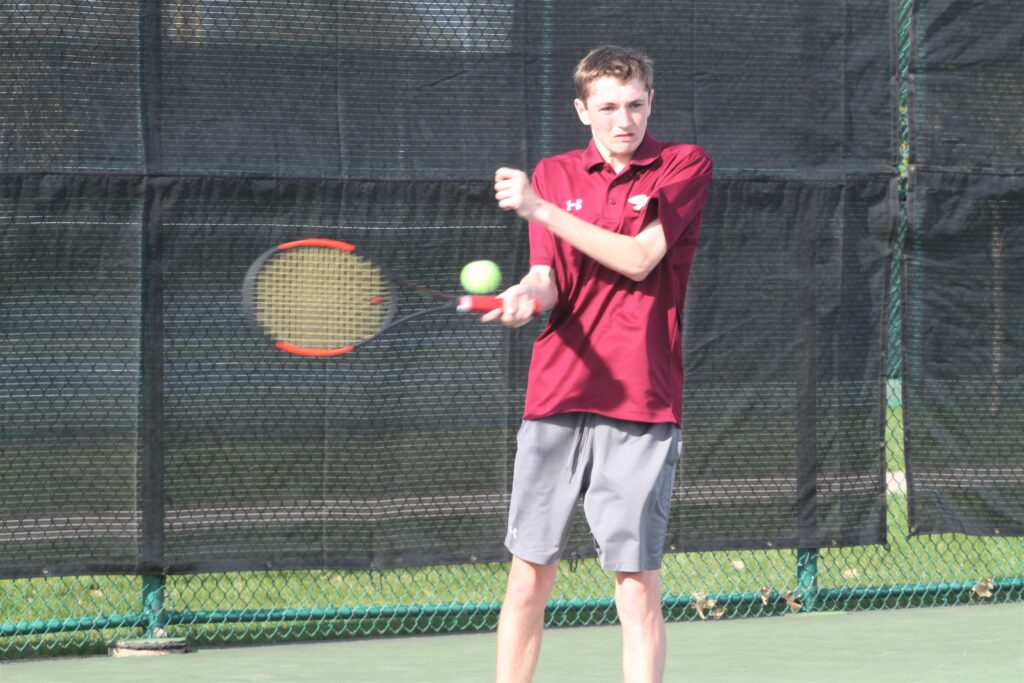 Maybe one of these days it will stop raining.
New Ankeny boys' tennis coach Ron Miller is certainly hoping so.
The Hawks haven't been able to practice much in preparation for their season opener on April 1 at Norwalk. But the weather hasn't dampened their enthusiasm.
"The boys have been great!" Miller said. "We all wish we were outside more, but there has been zero negativity with this group!"
There are 26 boys on the roster. Miller took over the program after his good friend, Steve Smith, resigned from the position to become the Ankeny girls' coach.
"The transition has been pretty easy other than learning school policy items and the unique student-athlete quirks of our team," Miller said.
Smith guided the Hawks to a 3-9 record in his only season as head coach in 2019. Most of the players from that squad have since departed.
The 2020 season was cancelled due to the COVID-19 pandemic.
"We have a few returners (from 2019)," Miller said. "I believe only two of them, Ian Ferree and Owen Somers, played significant varsity time."
Ferree played the No. 5 singles position for the Hawks as a sophomore. He posted a 6-10 record, including a 1-1 mark at the district tournament.
Ferree also saw a lot of doubles action. He went 3-7 while playing with two different partners.
Somers compiled a 1-4 record in doubles. He also won the No. 5 singles match in a dual meet against Des Moines Hoover, helping the Hawks to an 11-0 victory.
Miller said his team is very inexperienced.
"Nearly half of our boys are first-time tennis players, so we need to help them prepare for the next few years," he said. "We do have a few goals, but they are mostly self-improvement oriented and being as competitive as possible individually."