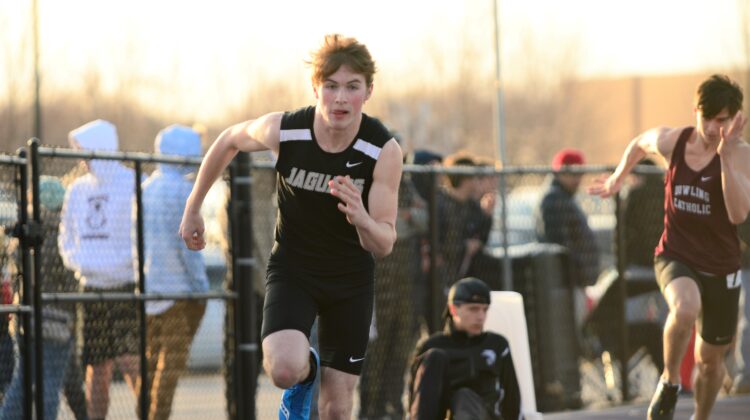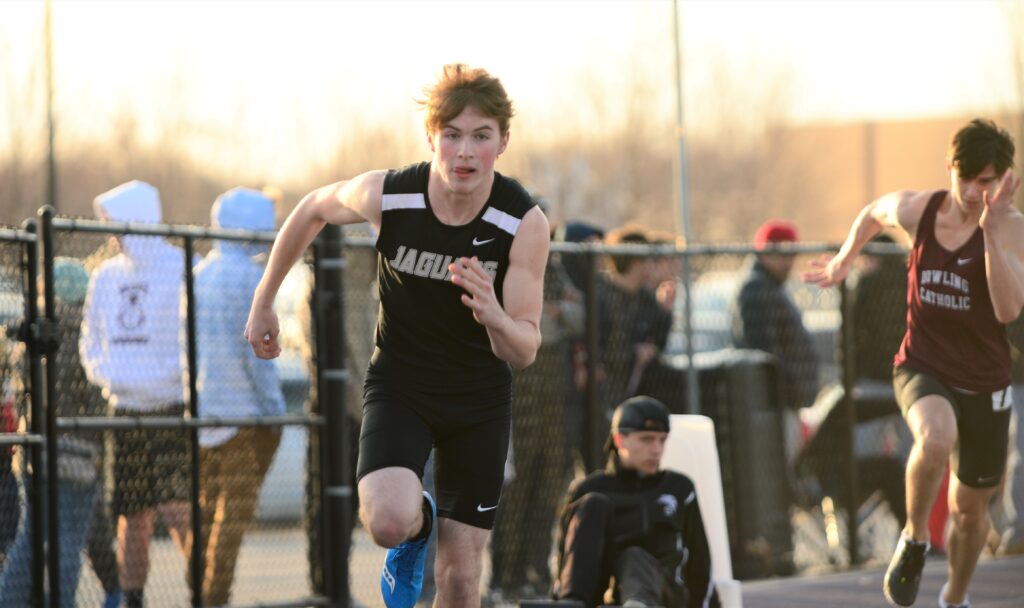 The weather for Thursday's Waukee Earlybird boys' track meet wasn't the greatest.
Still, Ankeny and Ankeny Centennial both overcame the rainy conditions to turn in some good performances. The meet was unscored.
"Our kids competed very well," said Ankeny coach Nick Nelson. "We still have some of our top guys running at half capacity. We're waiting for some nice weather to give them multiple events."
The highlight of the night for the Hawks came in the sprint medley relay. The foursome of Brody Brecht, Jase Bauer, Colin Kadolph and Tyrese Miller won the race in a time of 1:36.52, finishing more than 2 seconds ahead of runner-up Des Moines Hoover.
Centennial didn't win any events, but the Jaguars had 12 individual finishes of seventh or better. They also placed third in five different relays–the 4×100, 4×200, 4×400, shuttle hurdle and distance medley.
"Our seniors showed great leadership," said Centennial coach Nate Smith. "We're still trying to find out our current fitness level and what races are best for the individuals."
Centennial's Trey Porter tied for second place in the 100. He was clocked in 11.22 seconds.
Austin Jones was the runner-up in the 400 hurdles in 59.61, losing to Will Bussey of Dowling Catholic by just .03 seconds. Teammate Ben Fountain was fifth in the same event in 1:02.72.
Dominic Berry took third in the 110 hurdles. He posted a time of 15.77.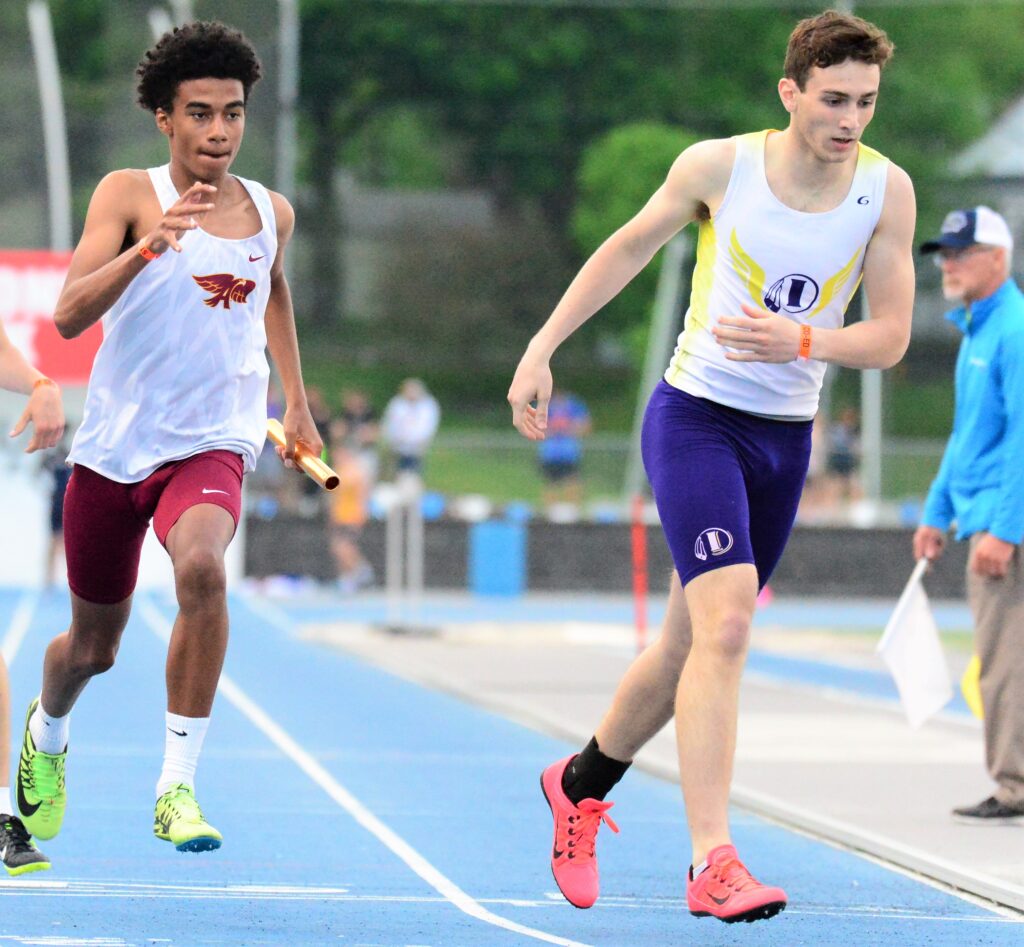 Tommy Collins placed fourth for the Jaguars in the 800 in 2:03.67. Zach Hansen was sixth in the 400 (54.78), and Thomas Bunce finished seventh in the 200 (23.98).
Connor Cunningham placed sixth in the 3,200 in 10:22.38. Ankeny's Andrew Poock was seventh in 10:28.26.
Centennial's Jack Davis and Carter Reddel tied for fourth in the high jump. They both cleared the bar at 5 feet 8 inches.
Teammate Easton Miller took third in the long jump with a leap of 21 feet 3 inches. Berry was sixth with a jump of 19-3.25.
"Overall, everyone was excited to compete outdoors even in less than ideal conditions," Smith said.
Ankeny's Carter Accola placed seventh in the long jump. He jumped 18-8.
Justice Miller was sixth for the Hawks in the discus with a throw of 129 feet 4 inches. He also took 10th in the shot put with a toss of 43-3.75.
"Some athletes are still recovering or being held out due to injuries," Nelson said. "We hope to have a full, healthy squad in a few weeks. But I really enjoyed watching the young men support each other."