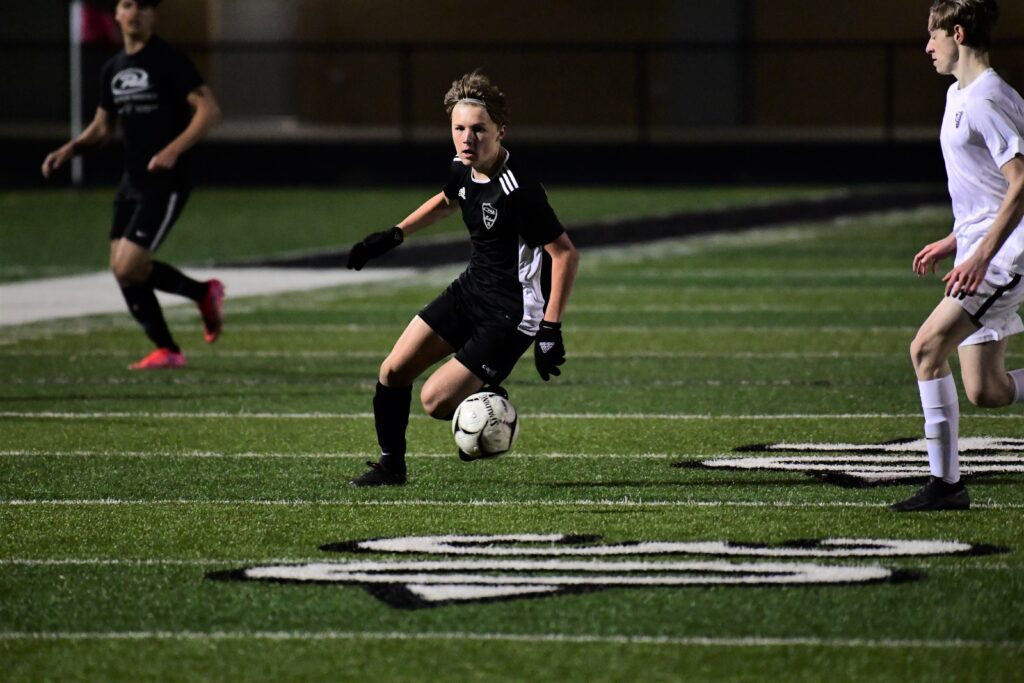 It was only a scrimmage, but the Ankeny Centennial boys' soccer team showed a lot of spunk Friday in its exhibition game against visiting Johnston.
The Dragons jumped out to a 3-0 lead before Centennial rallied to forge a 4-4 tie at the end of regulation. Johnston then prevailed in a shootout, 5-4.
"I didn't know what to expect after basically a two-year hiatus–having two freshmen classes and a junior class that has really only played one year of high school soccer when they were freshmen, so they haven't played a ton of minutes," said Centennial coach Brian Duax. "The lack of experience showed in the amount of goals that were given up. Obviously, I don't love giving up four goals, but I love the offensive punch that we showed to score four goals. It's a really good building block and a good measuring stick for us before we get into the actual season."
Johnston scored two goals in the first 10 minutes of the game and later added another one before Duax's son, Ty, got the Jaguars on the board with about 10 minutes left in the first half.
"Johnston is really dangerous," Duax said. "They have two players up top that are really dangerous and if you play them 1-on-1 or 2-v-2 they're going to punish you, and they did in the first half."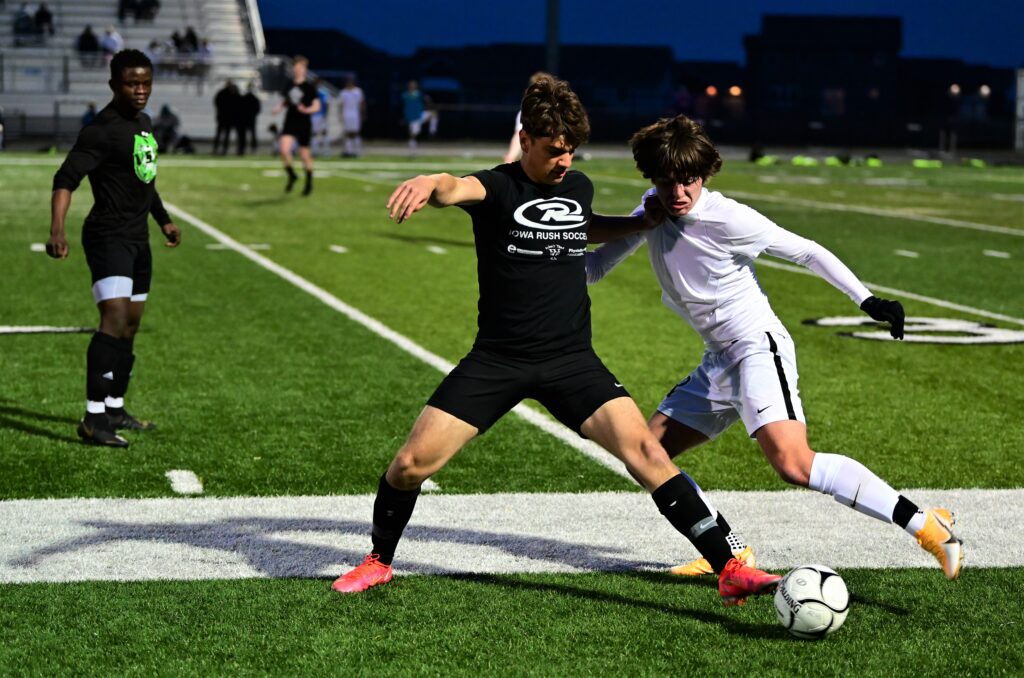 Goals by Jack Heckenliable and Ben Tullis allowed Centennial to tie the game at 3-3 midway through the second half. Johnston scored off a rebound to regain the lead, then Kellen Welsch answered for the Jaguars to force the shootout.
"We played every single player on our varsity roster," Duax said. "Nobody played more than 60 minutes tops, so we went really deep on the bench. And to be honest, it was a spark from some of our younger guys that got us back in the game."
Even though the Dragons eventually won the shootout, Duax said he wasn't too concerned about the result.
"I don't put a ton of weight on it," he said. "The shootout is irrelevant in my world–we just need to clean up some things. Technically, if we can clean up some things, then it doesn't go to a shootout."