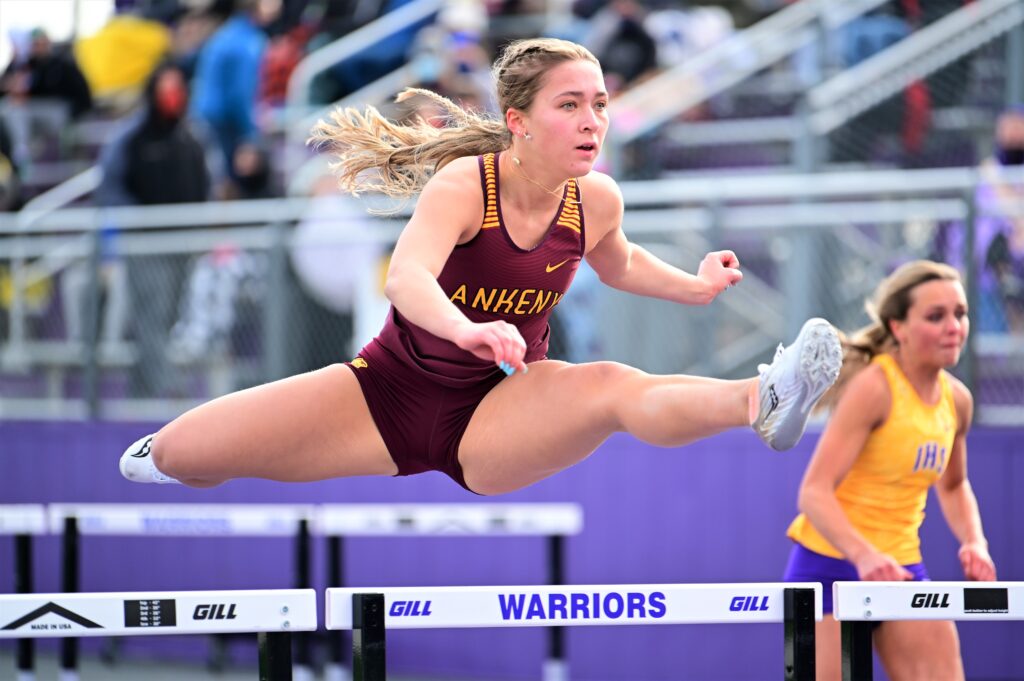 The Ankeny girls' track team won a couple of individual events at the Waukee Invitational on Tuesday, even though the Hawkettes didn't score any points for those efforts.
The 13-team meet featured an unusual format. Only the relay events were scored.
Waukee won five of the seven relays and easily captured the team title with 66 points. Ames was second with 31 points, Johnston took third with 29, and Ankeny finished fourth with 26.
"The running conditions were very tough," said Ankeny coach Thomas Cotter. "The wind was relentless. Our team mindset quickly changed from attacking times to preparing ourselves mentally and physically to get stronger for later in the season. We did see a lot of good things against some great competition throughout the state."
The Hawkettes placed second behind Waukee in both the 4×100 and 4×200 relays. The foursome of Eva Fulk, Lillian Smith, Eden Gibson and Eva van de Mortel posted a time of 1:49.84 in the 4×200 relay, which currently ranks sixth in the state.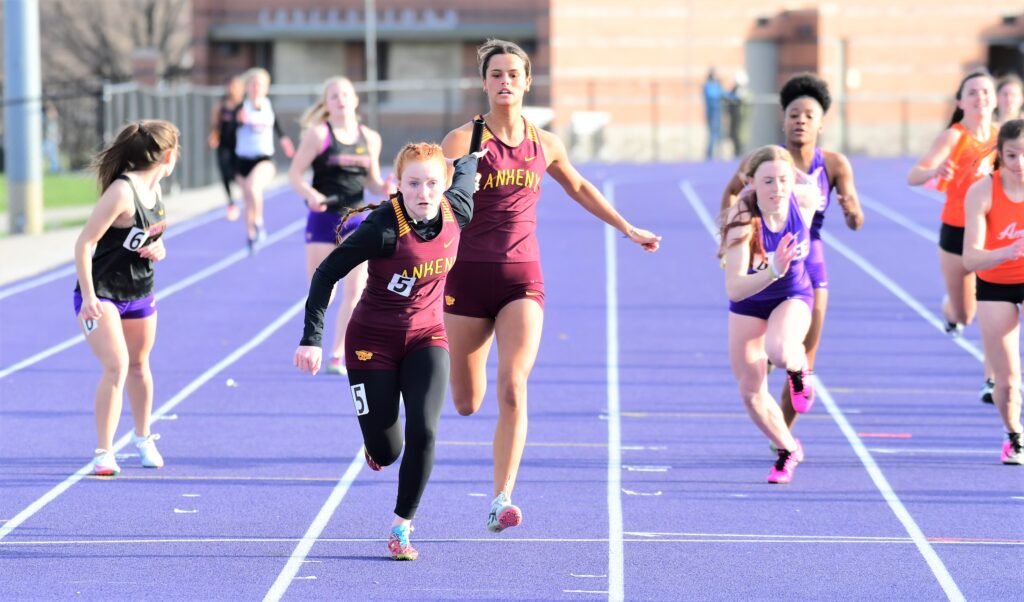 "Our handoffs were executed perfectly, and they ran very tough," Cotter said. "We will keep playing with personnel on that one, but it's a nice jump up in the standings."
The 4×100 team consisted of van de Mortel, Fulk, Smith and Mytika Mayberry. Ankeny was clocked in 50.83 seconds.
"The girls are motivated in that event, and we continue to have great competition for spots," Cotter said.
Mayberry also placed fourth in the 100 in 12.92. Fulk was third in the 200 in 27.37.
"Mytika broke 13 seconds for the first time this year. She appears to be starting to hit her stride as she races into better shape," Cotter said. "And Eva is just having a monster year. We call her the 'Incredible Fulk'. That was another PR in the 200, and she is now ninth in Class 4A."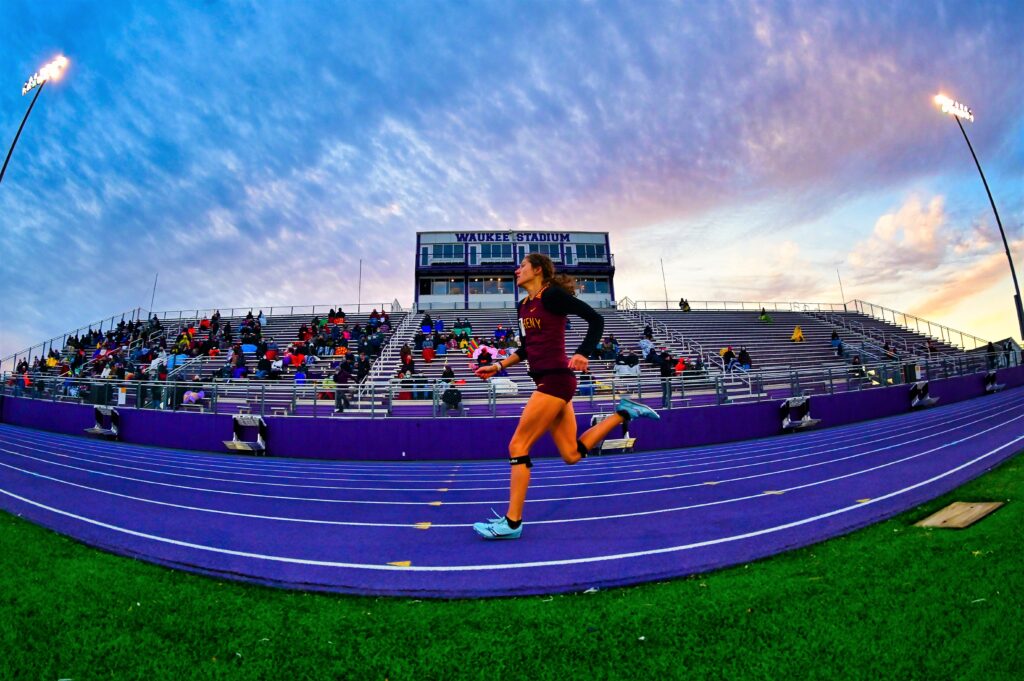 Ankeny's Lauren McMahon raced to a victory in the 1,500. She posted a time of 4:58.36, but the conditions prevented her from trying to meet the Blue Oval Standard for the Drake Relays.
"The wind was just too much to overcome, but that is something she will be shooting for these next few meets," Cotter said.
Shelby Romig won the long jump with a leap of 17 feet 2 inches. Ja'Dein Madison took third in the shot put with a throw of 35 feet 7.5 inches, while Hannah Baier was fifth in the discus with a toss of 95-9.
"Our field events continue to be an area of strength for us," Cotter said. "Shelby easily won the long jump."
Romig also helped the Hawkettes to a fifth-place finish in the shuttle hurdle relay. She teamed up with Ellie Dalton, Lexi Stephens and Calyssa Wright to post a time of 1:11.93.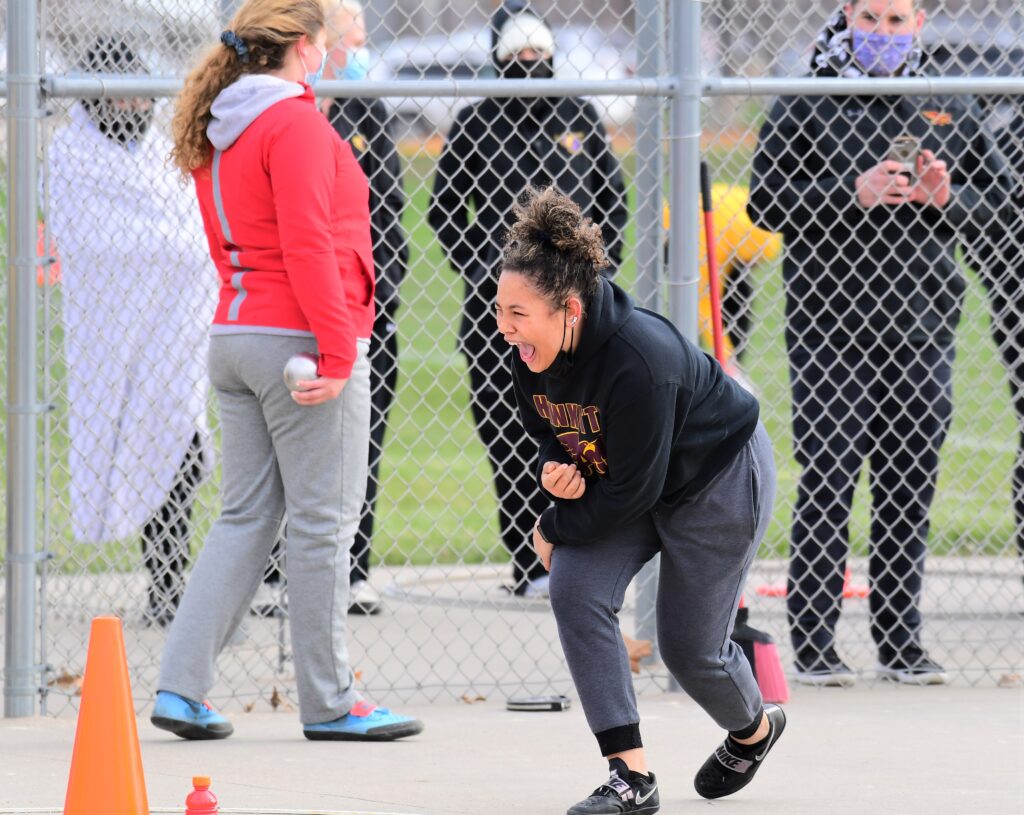 "This was the first meet where we had our full shuttle crew, and they did very well," Cotter said. "That is top 10 in the state right now."
Ankeny's Alex Gloviak placed fifth in the 800 in 2:37.15. She also ran on the third-place 4×800 relay.
Kennedy Palmer was sixth in the 400. She posted a time of 1:08.59.
Ankeny will host the Hawkette Invitational on Thursday, beginning at 4:30 p.m.
"We are going to shake out our legs (on Wednesday) and gear up for an important night for us," Cotter said.