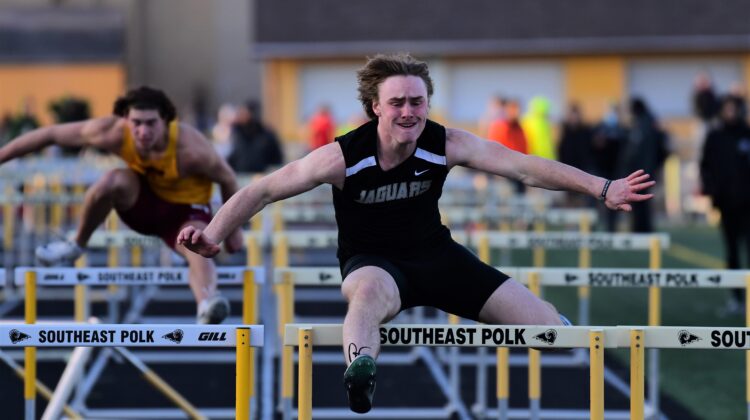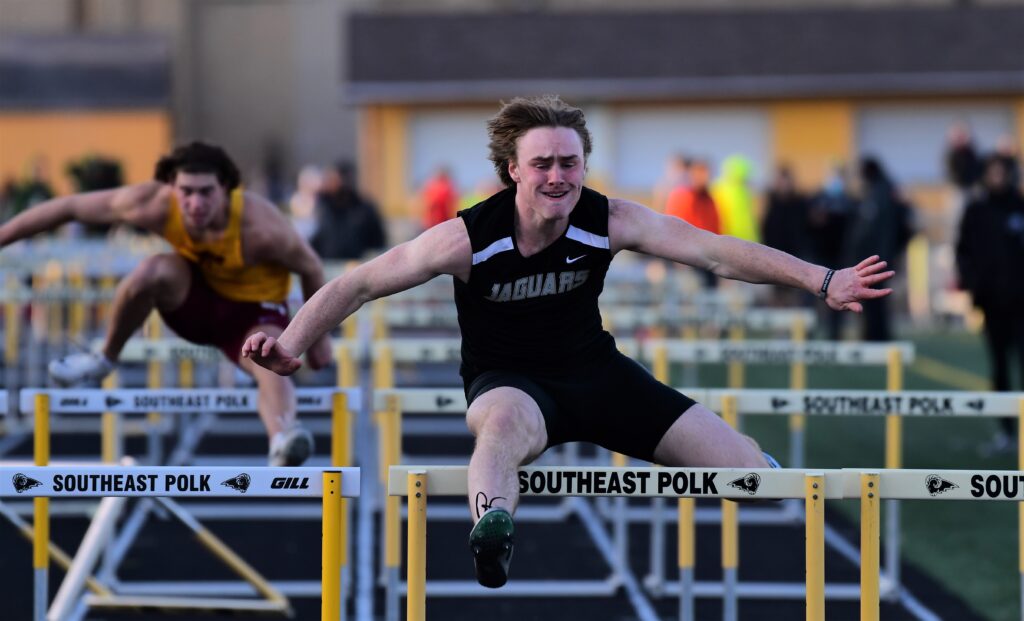 Earlier in the week, the Ankeny Centennial boys' track team had to overcome some extremely windy conditions to win the Cub Relays at Nevada.
On Thursday, the Jaguars–as well as crosstown rival Ankeny–had to deal with a different issue in the Ram Relays at Southeast Polk.
"They were having some trouble with the timing system," said Ankeny coach Nick Nelson.
The eight-team event got off to a slow start as meet officials tried to correct the problem. Eventually, the issue was resolved and the meet resumed.
Pella went on to win the team title with 149 points, edging Southeast Polk by nine points. Centennial placed third with 116 points, while Ankeny finished sixth with 66.
Centennial's Tyler Johnson won the 110 hurdles. He posted a time of 14.98 seconds.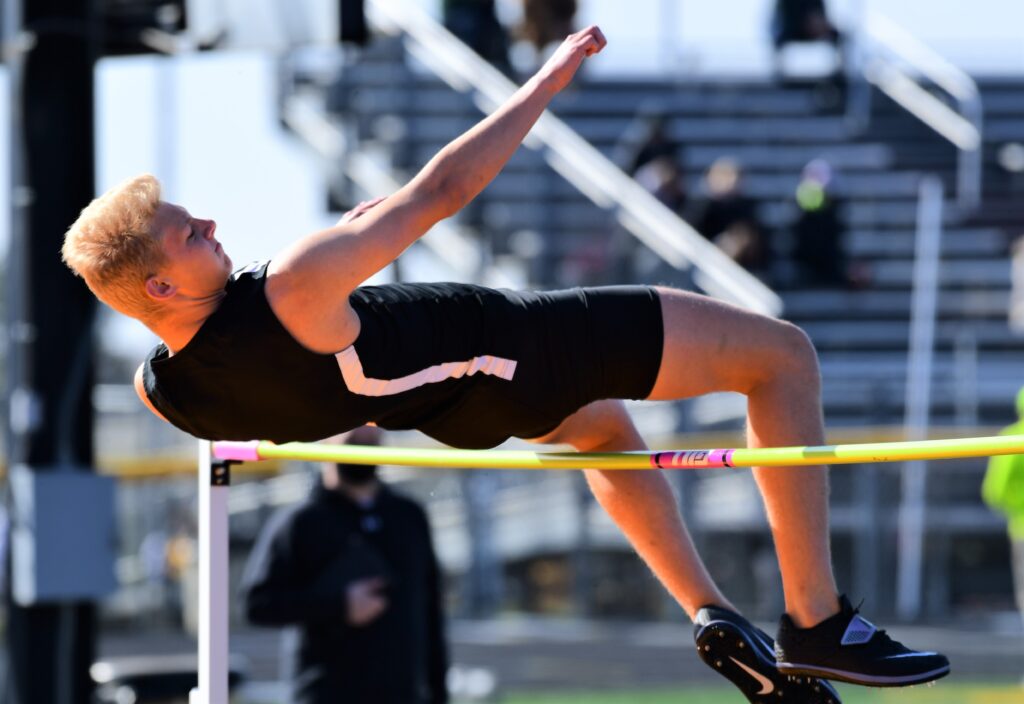 Teammate Jack Davis took first in the high jump. He cleared the bar at 6 feet.
D'Eric Smith placed third in the 100 in 11.44 seconds. Michael Joensen was third in the 400 in 52.46.
Dominic Berry finished third in the long jump with a leap of 19 feet 5 inches. Nathan Wilde jumped 19-2 to place fourth in the same event.
The Jaguars won the sprint medley relay in a time of 1:34.86. They took the distance medley relay in 3:45.12.
Ankeny won the 4×800 relay in a time of 8:32.10. Centennial was second in 8:40.51.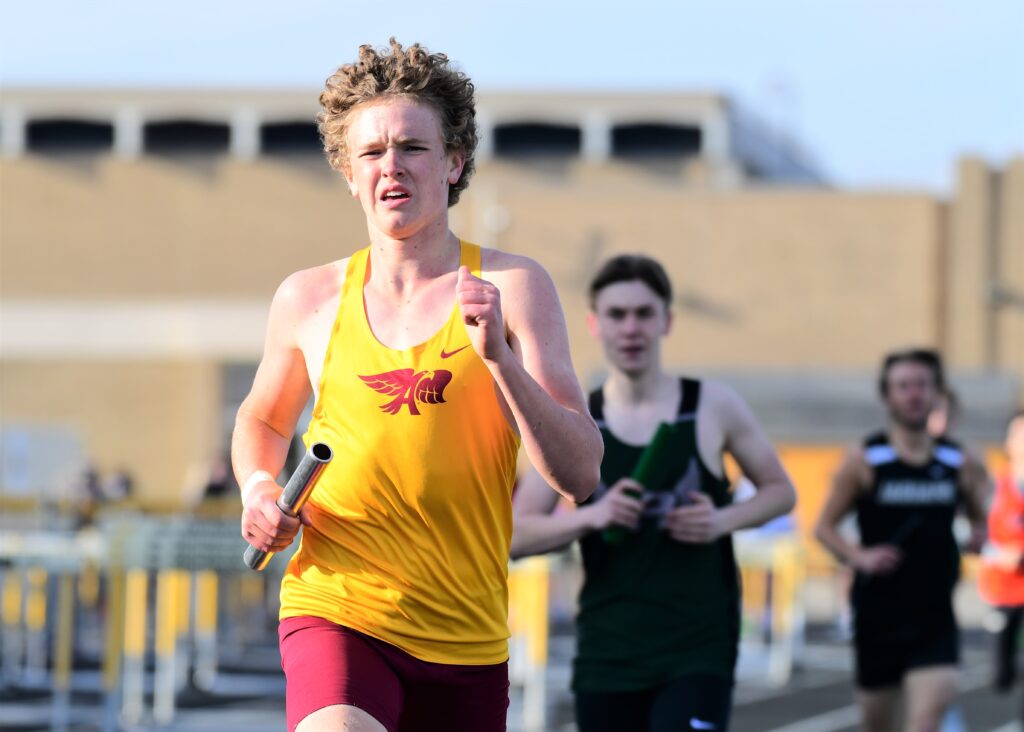 Levi Hill and Andrew Poock both ran on that winning 4×800 relay. Hill also placed third in the 800 in 2:07.75, while Poock finished fourth in 2:09.30.
London Schuchart was the runner-up in the 1,600. He posted a time of 4:50.26, setting a new personal record by 22 seconds.
"Our distance crew really did a nice job," Nelson said. "Coach (Jon) Lindaman and coach (Justin) Schlicher have really done a nice job getting those individuals to compete and come together as a squad."
Tyrese Miller placed second for the Hawks in the 200. He was clocked in 22.56 seconds.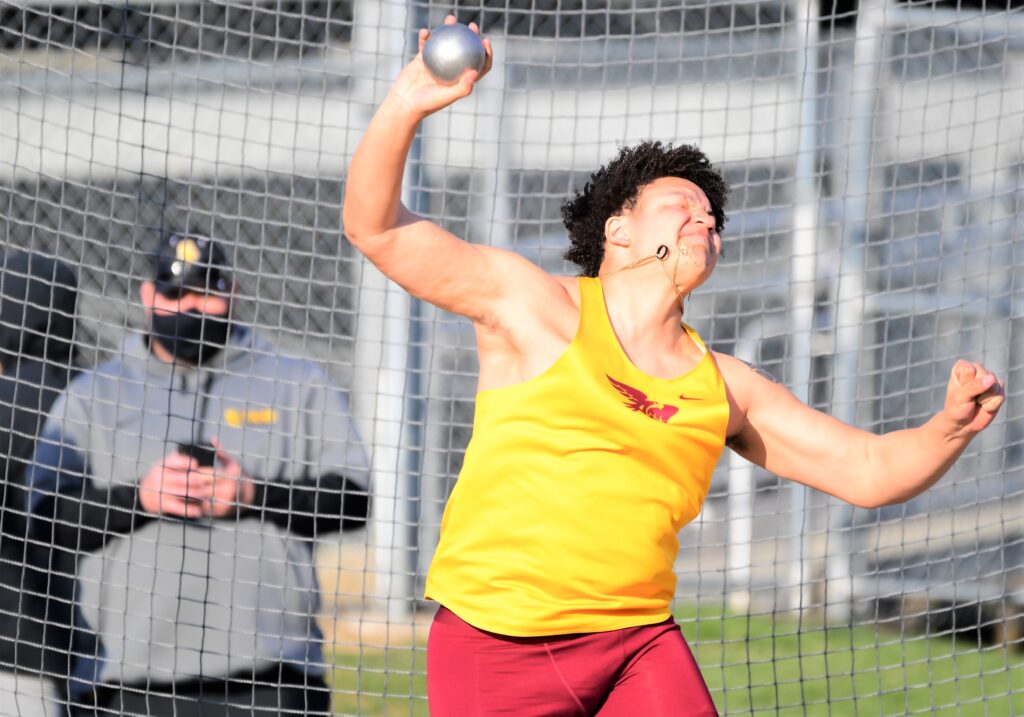 Justice Miller took third in the shot put with a throw of 51 feet 5 inches. He added a fourth-place finish in the discus with a toss of 133-5.
"Justice had a great meet in the shot and threw a season's best," Nelson said.
Ankeny placed second in the 4×200 relay. The Hawks posted a season-best time of 1:32.21.
Centennial took second in the 4×100 relay and third in the shuttle hurdle relay.