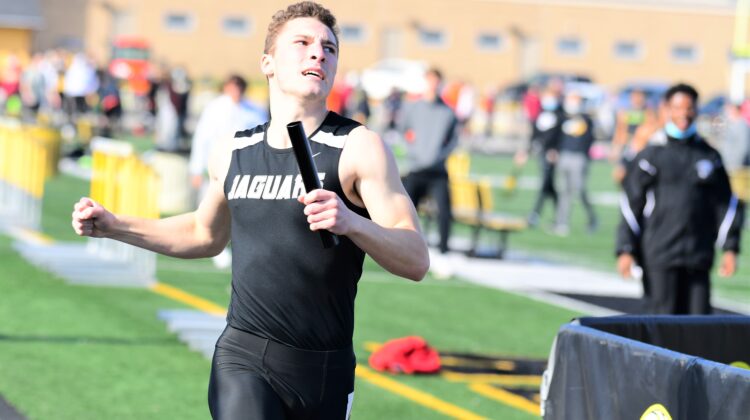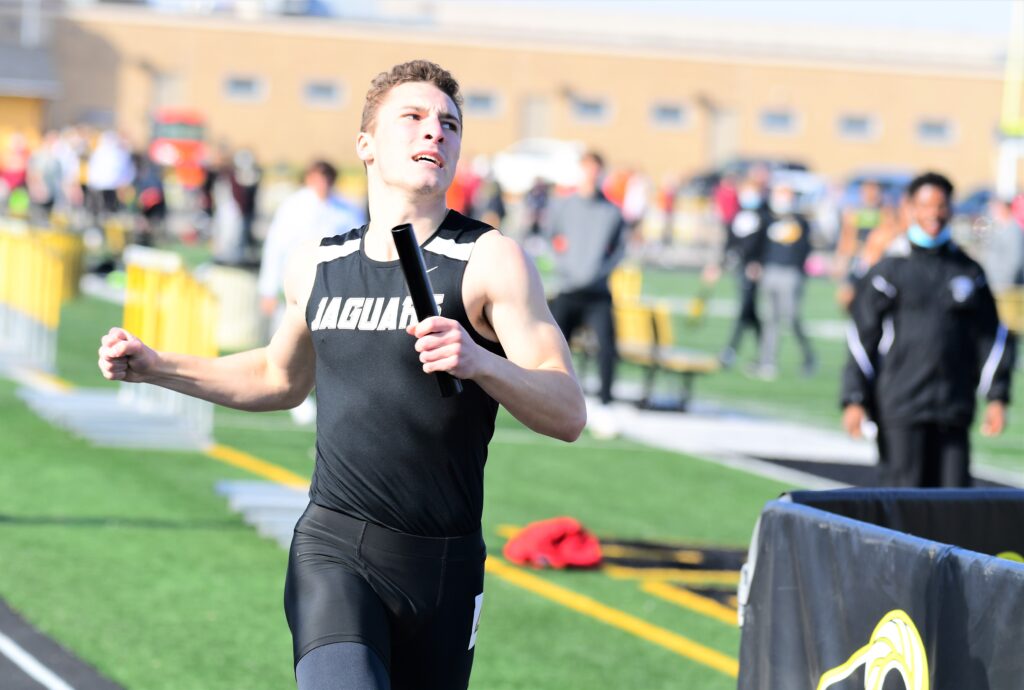 Even at less than full strength, the Ankeny Centennial boys' track team made an emphatic statement on Saturday.
The Jaguars claimed their second title in five days by winning the Brooks Relays at Valley. They finished with 135 points.
"We're just trying to get through the season," said Centennial coach Nate Smith. "We have some injuries, and we're hoping to get everyone on the track at the same time."
Valley won a close four-way race to place second in the eight-team field. The Tigers scored 104 points, finishing just ahead of Iowa City High (103.5), Southeast Polk (101) and Indianola (100.5).
Ankeny placed sixth with 77 points.
"It was nice to watch the guys compete," said Ankeny coach Nick Nelson. " The conditions were great, and the boys did a nice job."
Centennial's Tommy Collins won the 400 in a time of 49.59 seconds. Ankeny's Tyrese Miller was the runner-up in 50.97.
Collins later anchored the Jaguars to a come-from-behind victory in the 4×400 relay. He teamed up with Ryan Uhl, Michael Joensen and Zach Hansen to post a time of 3:27.15.
Collins ran the final 400 meters in 49.25 to make up a huge deficit against Valley.
"Tommy had a good day along with many others," Smith said. "The team was excited about winning the meet. But they also know the big goals are in May."
Tyler Johnson won the 110 hurdles in 15.39, edging runner-up Mason Thompson of Ankeny by .01 seconds. Centennial's Dominic Berry was third in 15.44.
"It was a pretty crazy race," Johnson said. "I hit a hurdle and it really messed up my rhythm, but I knew I'd need to three-step the rest of the race to have a chance. I'm pretty happy with how I'm running right now. I was feeling pretty smooth until I hit that one hurdle."
Johnson and Berry also teamed up with Kobe Naber and Jack Davis to win the shuttle hurdle relay in a time of 1:00.06. Johnson ran the anchor leg in 14.31.
"Our shuttle is looking very promising this year considering we ran that time without Easton Miller in the lineup," Johnson said. "We definitely have a chance to do some amazing things, and I think we are going to surprise some people."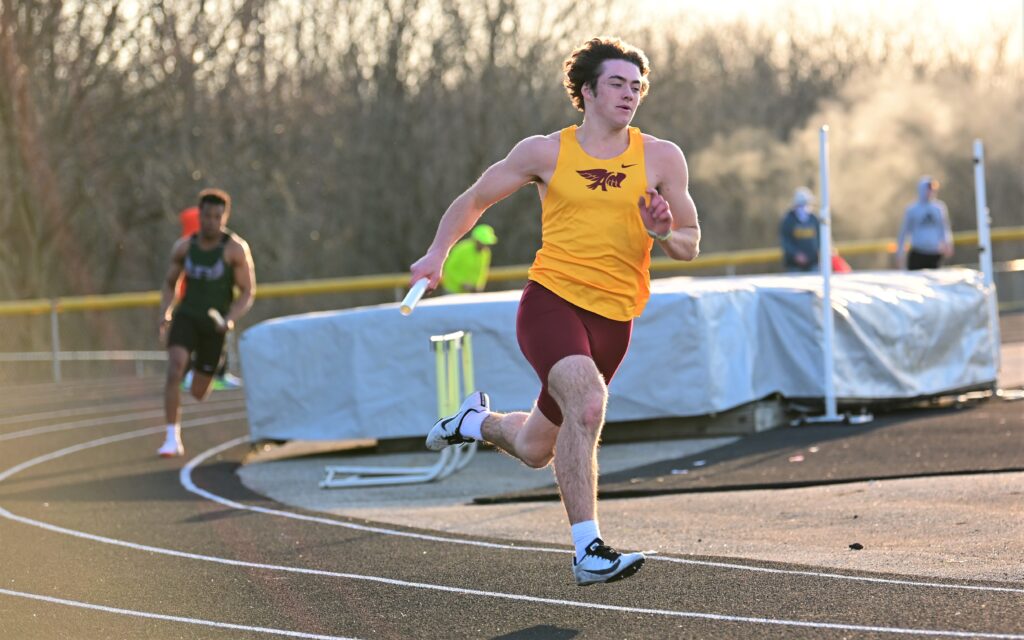 Centennial also won the distance medley relay. The foursome of Thomas Bunce, Nicholas Severson, Joensen and Ryan Bybee was clocked in 3:42.88.
Bunce also placed third in the 200. He posted a time of 23.21.
The Jaguars also got third-place finishes from Cooper Majors in the 800 (2:07.73) and Austin Jones in the 400 hurdles (58.19). Majors finished just behind Jake Bosch of Ankeny, who took second in 2:06.28.
Justice Miller placed second for the Hawks in the shot put with a throw of 49 feet 9 inches. He took third in the discus with a toss of 144-0.
Tyrese Miller added a third-place finish in the 100, posting a time of 11.03 seconds. Levi Hill was third in the 3,200 in 10:06.76.
"Tyrese finished well in the 100 and 400," Nelson said. "Mason Thompson ran well in the 110 hurdles coming off an injury. We need to get some handoffs cleaned up, but I am very pleased how we did."