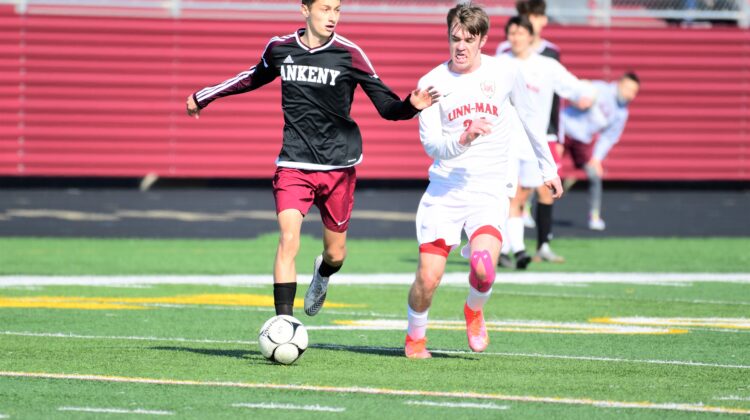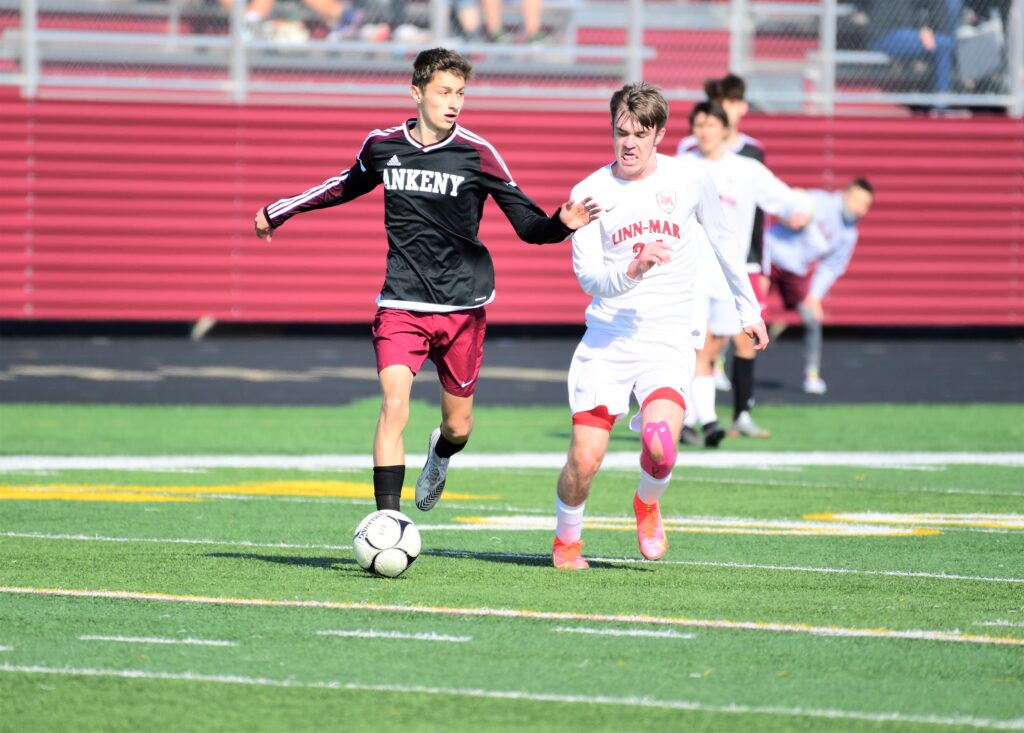 The Ankeny boys' soccer team didn't have to wait long to get back on the field Saturday after a season-opening loss.
The Hawks dropped a 2-0 decision to Linn-Mar (Marion) in their opener, but came back a couple hours later and defeated Cedar Rapids Kennedy, 1-0, in a shootout. Both games were played at Ankeny.
"The boys showed a lot of grit," said Ankeny coach Marcus Varnum, who earned his first victory as a head coach. "They had to battle. There were some good players on that Kennedy team that we had to try to maintain and handle that entire game, but the boys battled like crazy."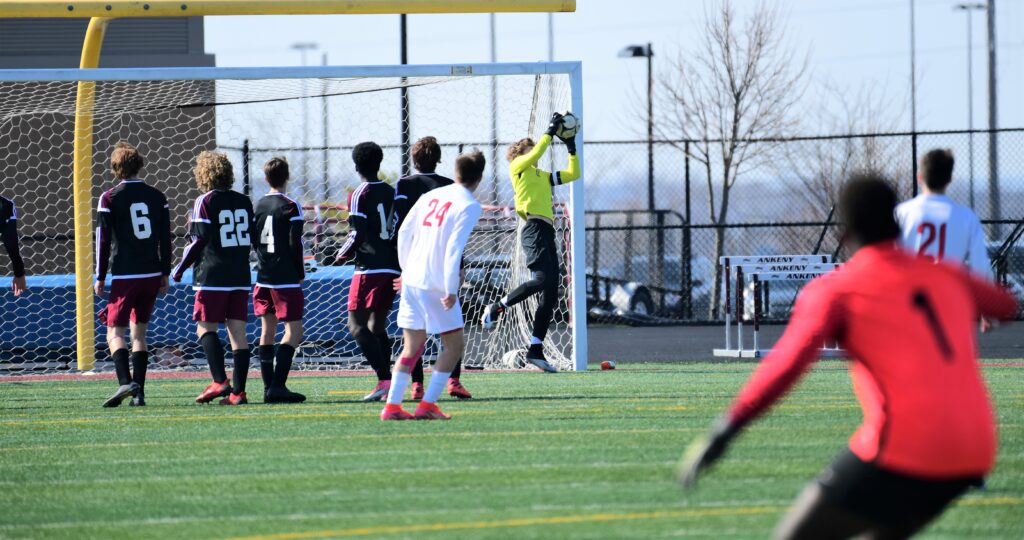 Both teams had chances to score during regulation, but were unable to find the net.
"Our goalkeeper, Kyle Pederson, stepped up many times–especially late in the game," Varnum said. "He made some really crucial saves for us, a couple of them in the last 5 minutes."
Ankeny then won the shootout by a 4-2 margin. Mason Yeatts delivered the game-winner for the Hawks.
"When it came time to step up, the boys showed composure and confidence and got the job done," Varnum said. "They were ecstatic. They were glad to get that first 'W'."
Earlier, Ankeny lost its opener to a talented Linn-Mar squad. The Lions scored off a direct kick late in the first half to take a 1-0 lead, then added another goal early in the second half.
The Hawks lost a couple of players to injuries during the game.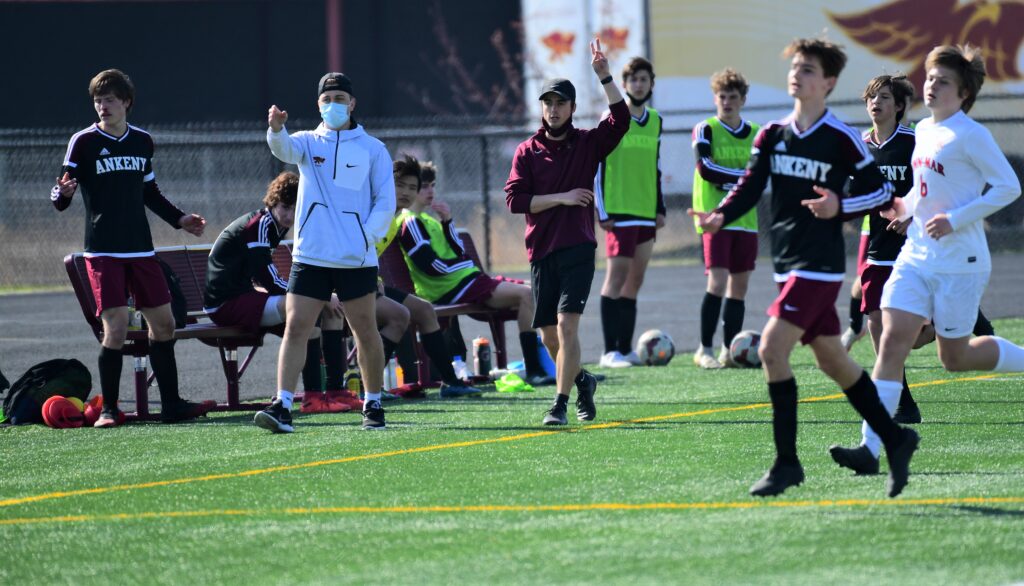 "They're minor things," Varnum said. "But it just shows how tough it is to play two games in one day. It's nothing too serious at this point, we're hoping."
The injuries allowed Varnum to get some playing time for more players.
"We've got a younger group, and they've got some room to grow," he said. "The injuries were unfortunate, but we were able to get some minutes and some exposure for those guys on the bench, and that's a good thing."