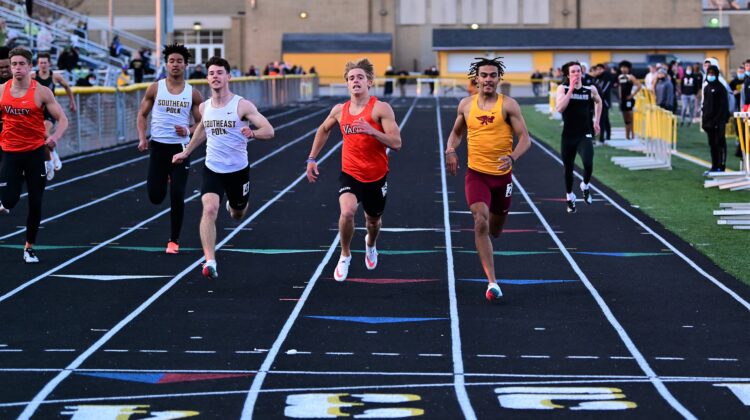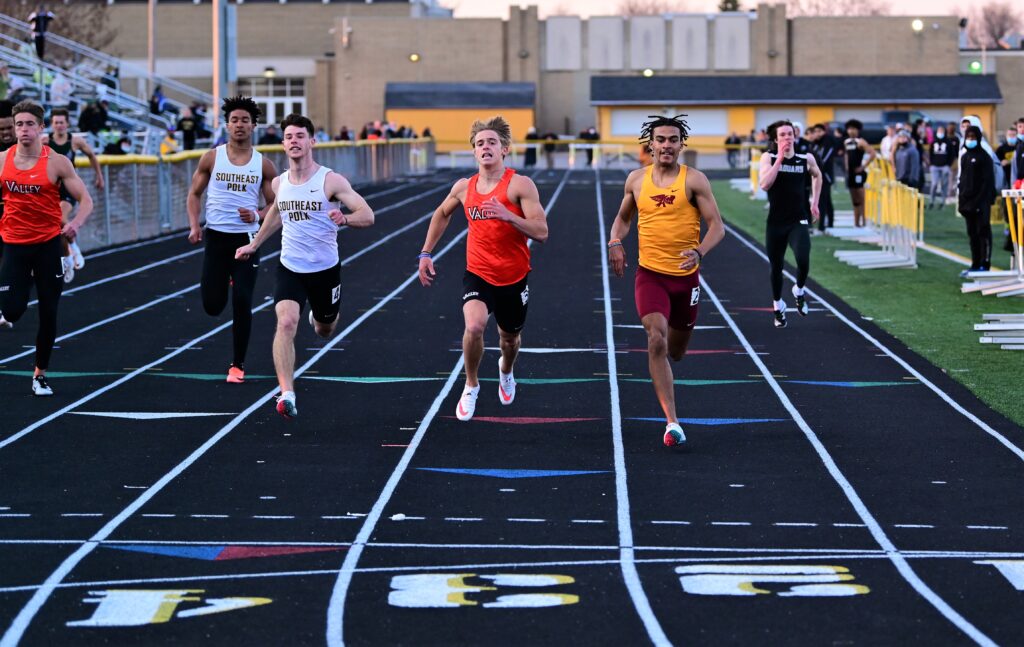 There's no shortage of speed on the Ankeny boys' track team.
The Hawks showed off their depth in the sprint events on Tuesday during the DouBrava Invitational at Urbandale. They won the 4×200 relay in a time of 1:30.13, finishing about 1 second ahead of runner-up Johnston.
Colin Kadolph, Jase Bauer and Brody Brecht–who all starred on Ankeny's state championship football team last fall–ran the first three legs of the race. Tyrese Miller then ran the anchor leg.
"The 4×200 had a nice race," said Ankeny coach Nick Nelson. "The boys ran very well. We still need to clean up some handoff issues to run with the elites in the state."
The win helped Ankeny to a fourth-place finish in the eight-team field. The Hawks scored 68 points.
Waukee easily won the meet, racking up 175 points. Ottumwa and Indianola tied for second with 80.5.
Ankeny also got a victory from Mason Thompson in the 110 hurdles. He was clocked in 15.30 seconds, while teammate Cael Boyd took third in the same event in 16.02.
"Mason continues to chip time off in the high hurdles," Nelson said. "I am very excited to see our guys continue to get better."
Thomas DeBrower added a third-place finish in the 400 hurdles. He posted a time of 59.88.
Bauer and Brecht also tied for third in the 100. They were both clocked in 11.80.
Justice Miller placed in both throwing events for the Hawks. He took third in the discus with a throw of 141 feet 5 inches and finished fourth in the shot put with a toss of 49-3.5.
Ankeny also placed third in both the 4×100 and sprint medley relays.
Nelson said the Hawks are looking to peak in about six weeks at the Class 4A state meet.
"Drake is right around the corner, but we talk about the end of the year as a team," he said.