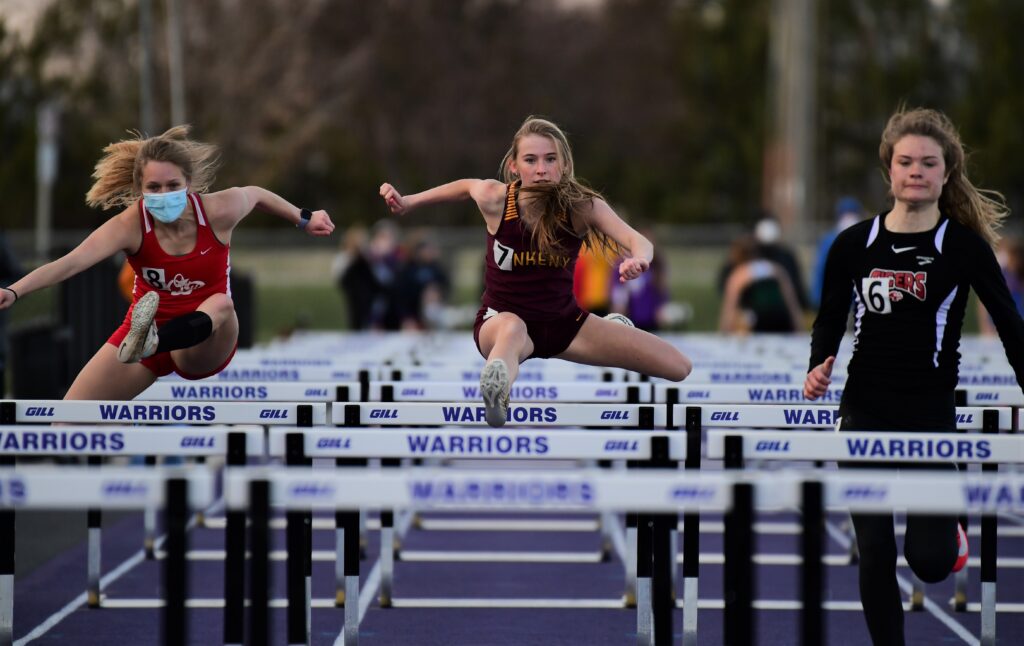 The Ankeny girls' track team was missing a few of its multi-sport athletes on Tuesday night as the girls' soccer squad opened its season at Iowa City West.
Still, the Hawkettes had enough firepower to win the Hi Covey Relays at Ames.
"We were limited with soccer starting up, and we were short a few key pieces," said Ankeny coach Thomas Cotter. "It was great to see the girls come together and come away with a team victory. Again, the depth of this team is really something."
Ankeny finished with 172 points in the five-team meet. Valley was second with 158, followed by Ames with 143.5.
Shelby Romig had two of the Hawkettes' four first-place finishes. She won the 100 hurdles in 15.77 seconds and also captured the long jump with a leap of 16 feet 8 inches.
"Shelby's hurdles time is good for top eight in the state right now," Cotter said.
Ankeny's Mytika Mayberry won the 100 in 12.42 seconds. Teammate Eva van de Mortel was third in the same event in 13.14.
"We are finally starting to see the weather turn and our times drop in some key events," Cotter said. "Mytika and Eva each had huge PRs. Mytika currently ranks second in the state in the 100."
Alex Gloviak provided the Hawkettes' other win. She took the 800 in a time of 2:26.00.
Macie Strnad was the runner-up in the 200 in 27.64. She finished just ahead of teammate Karsen Jacks, who took third in 27.72.
Ellie Dalton placed second in the 400 hurdles in a time of 1:11.60. Calyssa Wright was third in 1:12.32.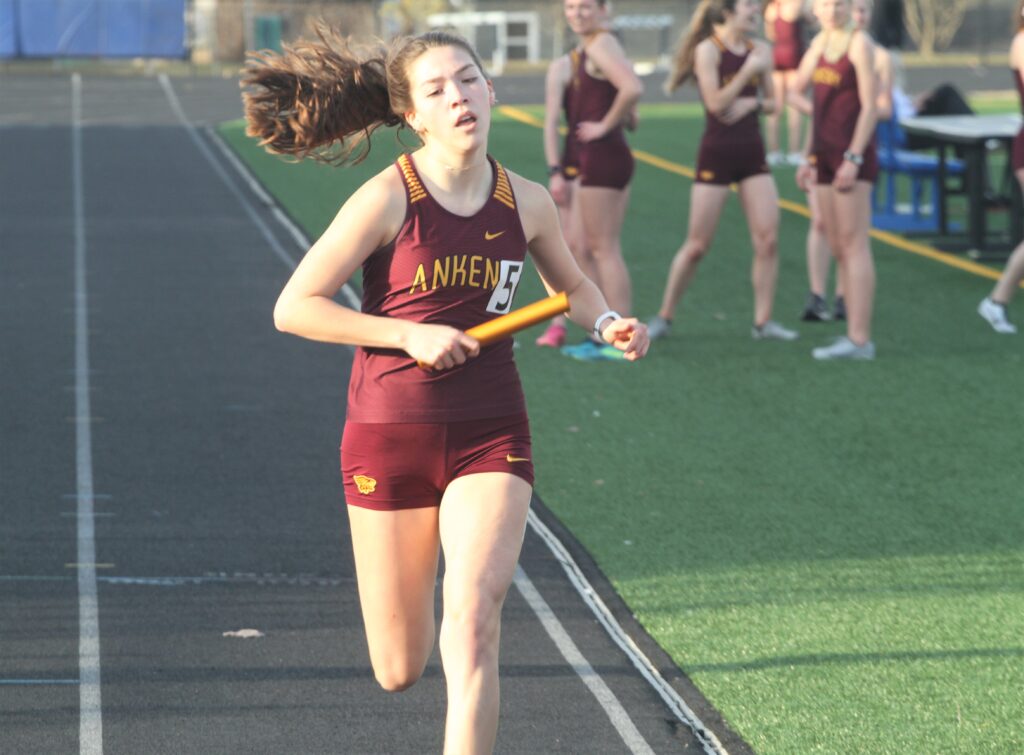 Talia Dosh took second in the 1,500 in 5:12.00. Placing third were Eva Fulk in the 400 (1:01.60) and Paige Beason in the 3,000 (11:18.90).
Ankeny's Hannah Baier was the runner-up in the discus with a throw of 109 feet 6 inches. Ja'Dein Madison placed second in the shot put with a toss of 37-2.5.
"Ja'Dein continues to improve every meet it seems with another personal best throw," Cotter said. "She is currently 25th in the state and fifth in Class 4A."
Lexi Stephens tied for third in the high jump. She cleared the bar at 4-8.
Ankeny placed second in the 4×400, shuttle hurdle, sprint medley and distance medley relays.
"Big picture, we have work to do next week in our relays that we think will compete strongly at Drake," Cotter said. "We are not quite where we want to be yet in terms of positioning and seeding for a couple of events. We will fix that next week."