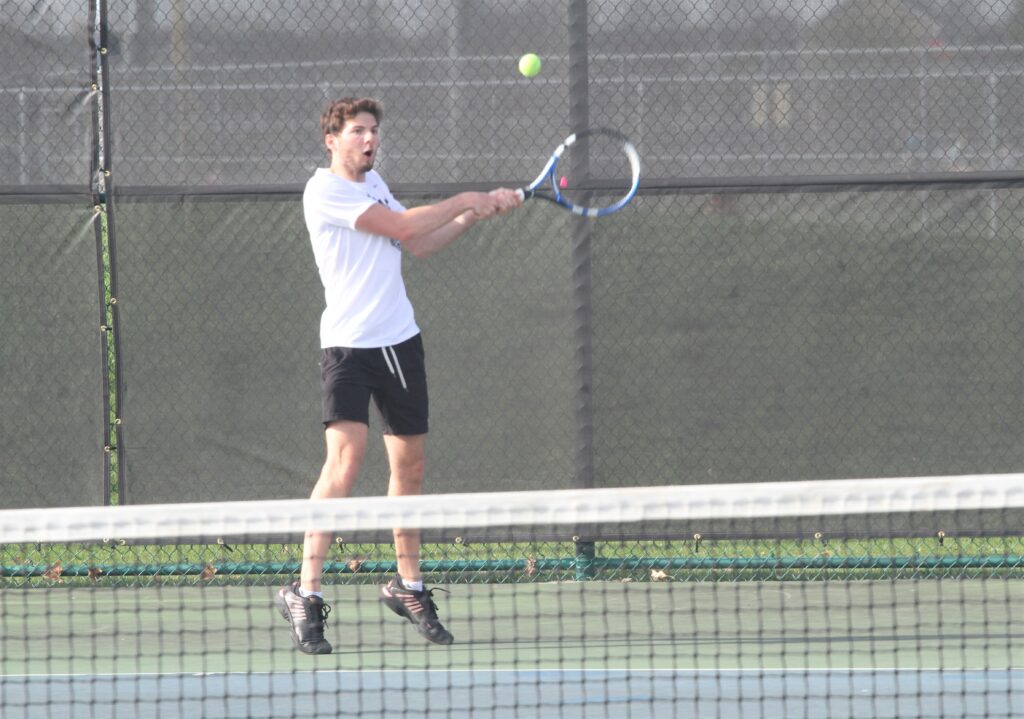 The top of the Ankeny Centennial boys' tennis team's lineup is about as strong as it gets.
The rest of the Jaguars' lineup still needs some work.
Visiting Valley relied on its depth to defeat Centennial, 7-4, in a non-conference meet on Tuesday. The Jaguars dropped to 1-1 on the season.
"We hit a team that has the opposite strengths as us," said Centennial coach Tami Lewton. "We are strong at the top and not very experienced at the bottom. Their lower varsity all play tournaments; ours are all new to varsity and do not play tournaments. Against teams like this, we need to strengthen our lineup somewhere in the middle."
The two teams split the six singles matches. Centennial got wins from Will Blevins at the No. 1 spot, Caleb Peterson at No. 2, and Nic Mackaman at No. 3.
Mackaman won a third-set super-tiebreaker, 14-12, to defeat Rafe Axne.
"Nic did a nice job for us," Lewton said. "He came through with a big win!"
Mackaman also teamed up with Blevins for a victory at No. 1 doubles, but the Tigers swept the other four doubles matches.
"I thought we came out very tentative," Lewton said. "A couple of kids got their confidence back, but others just couldn't get there. (Valley is) a team that is beatable for us. Hopefully, we meet up again with them."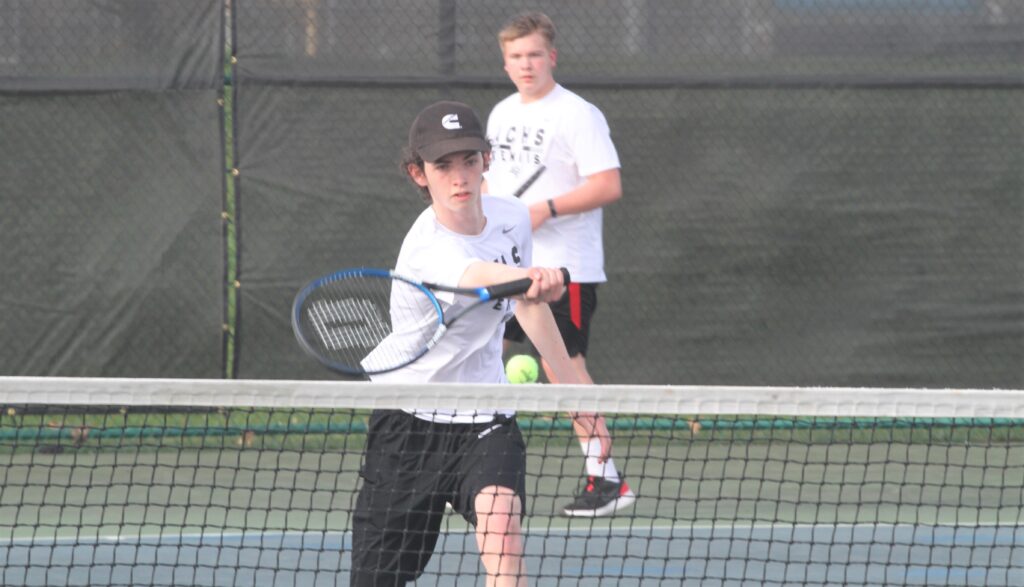 Here are the match-by-match results:
Valley 7, Centennial 4
Singles: Blevins (AC) beat Johnson, 6-1, 6-2; Peterson (AC) beat Amalkar, 6-0, 6-1; Mackaman (AC) beat Axne, 1-6, 6-2, 14-12; Sissel (V) beat Ceplecha, 6-1, 6-2; Lucas (V) beat Clark, 6-3, 6-0; Chawla (V) beat Keenan, 6-0, 6-2.
Doubles: Blevins-Mackaman (AC) beat Amalkar-Axne, 7-6, 6-1; Johnson-Sissel (V) beat Peterson-Clark, 3-6, 7-5, 10-8; Lucas-Trimble (V) beat Ceplecha-Bhat, 6-0, 6-1; Chawla-Fogerty (V) beat Keenan-Nelson, 6-1, 6-0; Berg-Stahl (V) beat Blakeslee-Jones, 6-1, 6-1.