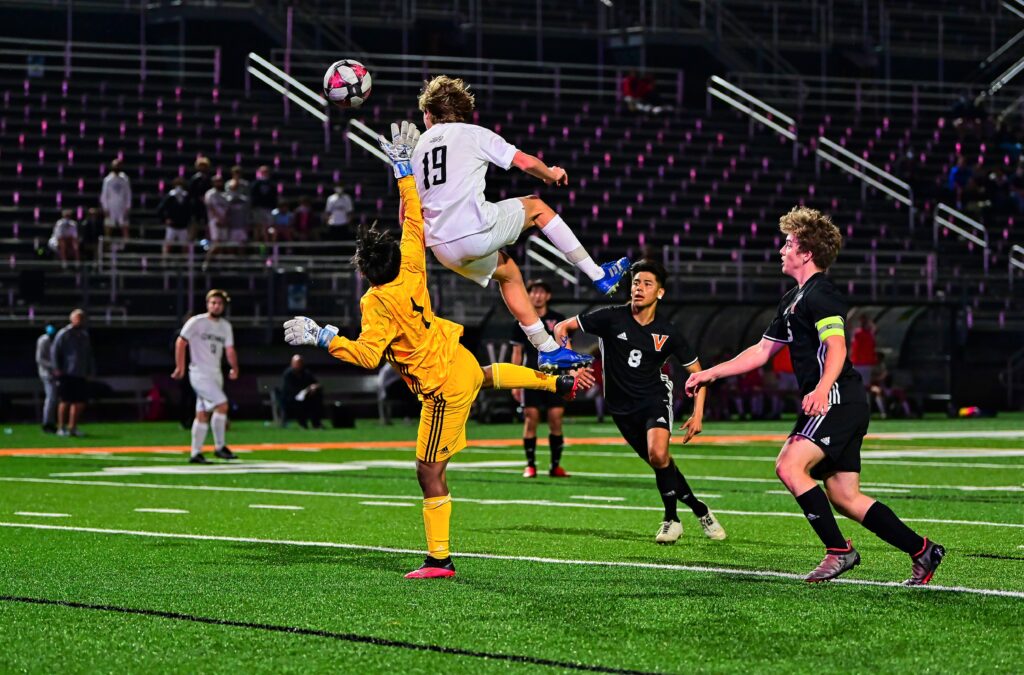 Valley's Jaren Obia is one of the state's top boys' soccer players.
He's even better when he's getting some help.
Obia had a hat trick on Tuesday to lead the Tigers to a 4-2 victory over visiting Ankeny Centennial. The Jaguars' record dropped to 1-2 on the season.
Centennial coach Brian Duax praised Obia, but said that his team gave the Valley star too much assistance.
"We gave up a (penalty kick), a dropped corner kick, an own goal that they gave to Jaren, and then his last goal was really good," said Duax. "All four were preventable mistakes that we made. He's a hell of a player, but we gifted him two out of his three goals."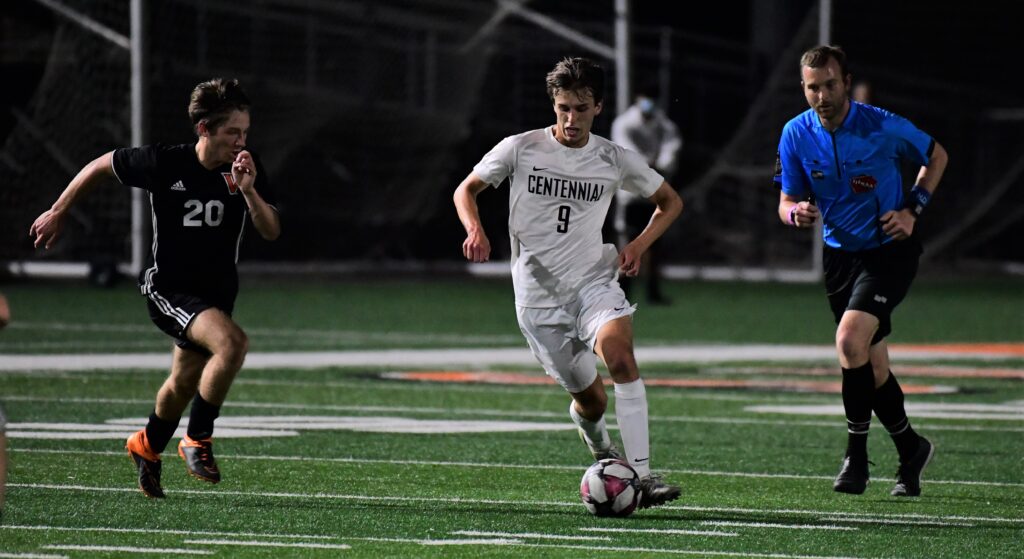 Centennial took a 1-0 lead in the first half on a goal by Andrew Heckenliable. It was the freshman's first varsity goal.
"He played really well," Duax said. "For a 15-year-old playing against older guys, he's doing really well for us."
The Tigers (2-0) then answered with a pair of goals late in the half.
"We were in complete control and then gave up the PK," Duax said. "And then we gave up another (goal) 5 to 10 minutes later. Our game plan was working, though, so we didn't make very many halftime adjustments."
Valley increased its lead to 3-1 when a shot by Obia deflected off a Centennial defender and went into the net. The Jaguars got that goal back when Emmanuel Reichart scored off an assist by Jack Heckenliable to make it 3-2.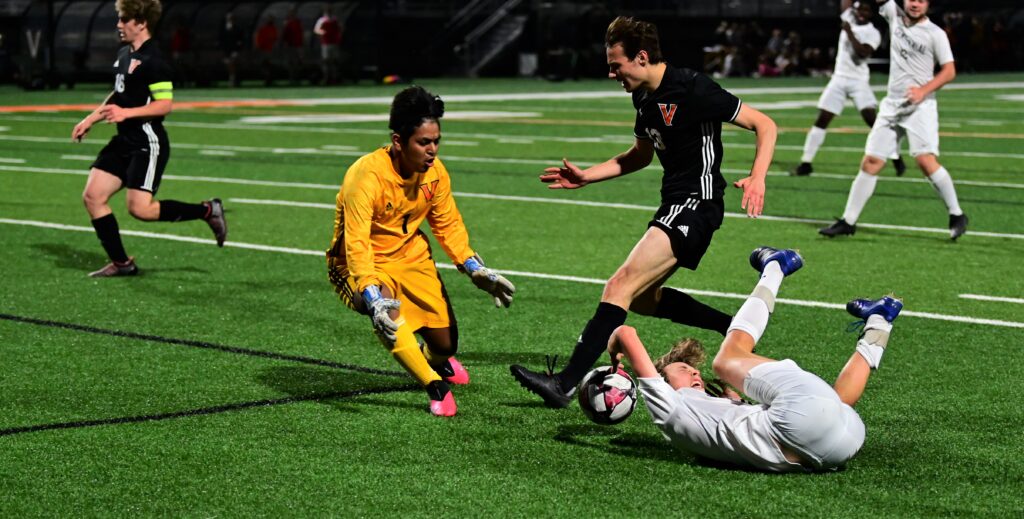 Centennial had a chance to tie the score when Andrew Heckenliable drew a penalty kick later in the half. But the ensuing attempt by Michael Poitry was saved by Valley goalkeeper Raul Jimenez-Jacinto, one of his 12 saves in the game.
The Tigers added an insurance goal in the 66th minute when Obia countered an attack by Centennial.
"We pushed some guys forward to try to get an equalizer, and Jaren found the ball and made a 50-yard run (to score again)," Duax said. "He's a really special player."
Despite the loss, Duax said he thinks his team will benefit from the game. The Jaguars will travel to Norwalk (2-1) on Friday.
"I would much rather play games against Valley and learn things about ourselves than play a team that we're going to beat 7-0 or 10-0," Duax said. "I'd rather play a good opponent."