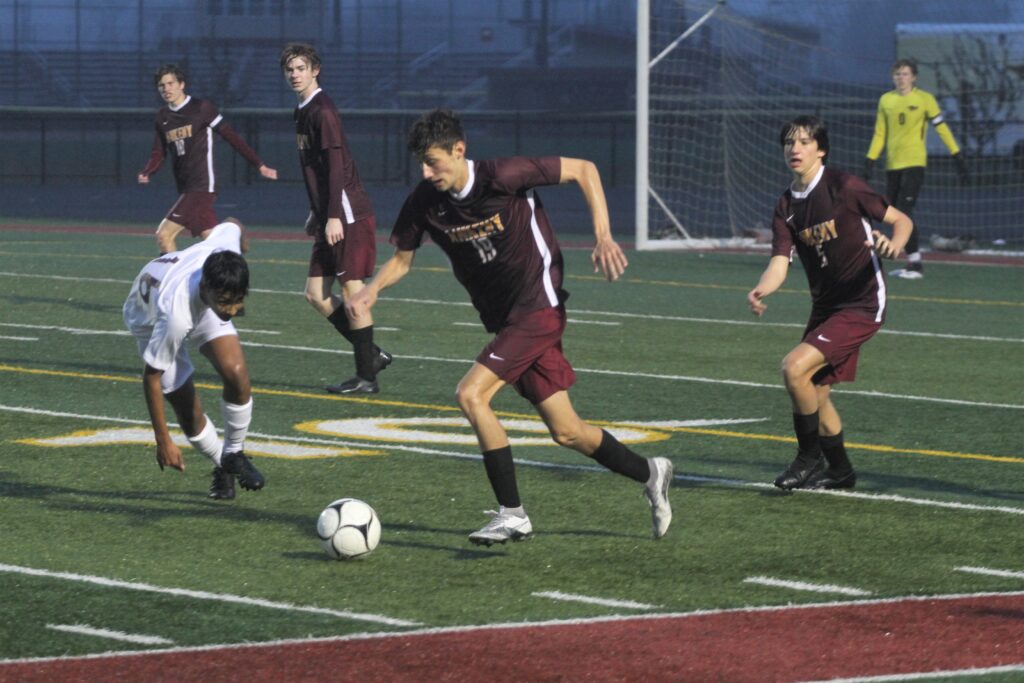 The rainy conditions turned the Ankeny High School soccer field into a slippery mess on Thursday night.
It didn't seem to bother Hunter Yeatts and his teammates on the Ankeny boys' squad.
Yeatts scored the game's only goal early in the first half and the Hawks went on to defeat Dowling Catholic, 1-0, in a CIML non-conference game.
"It was a good one for us. That was huge," said Ankeny coach Marcus Varnum. "The boys played great. They stepped up. They battled. I think it's a real confidence-gainer for us."
The Hawks improved their record to 2-1 on the season. Dowling, which had not allowed a goal in its first three games, dropped to 3-1.
It didn't take long for Ankeny to penetrate the Maroons' defense. Yeatts scored on a counter-attack about 7 minutes into the game off an assist from his brother, Mason.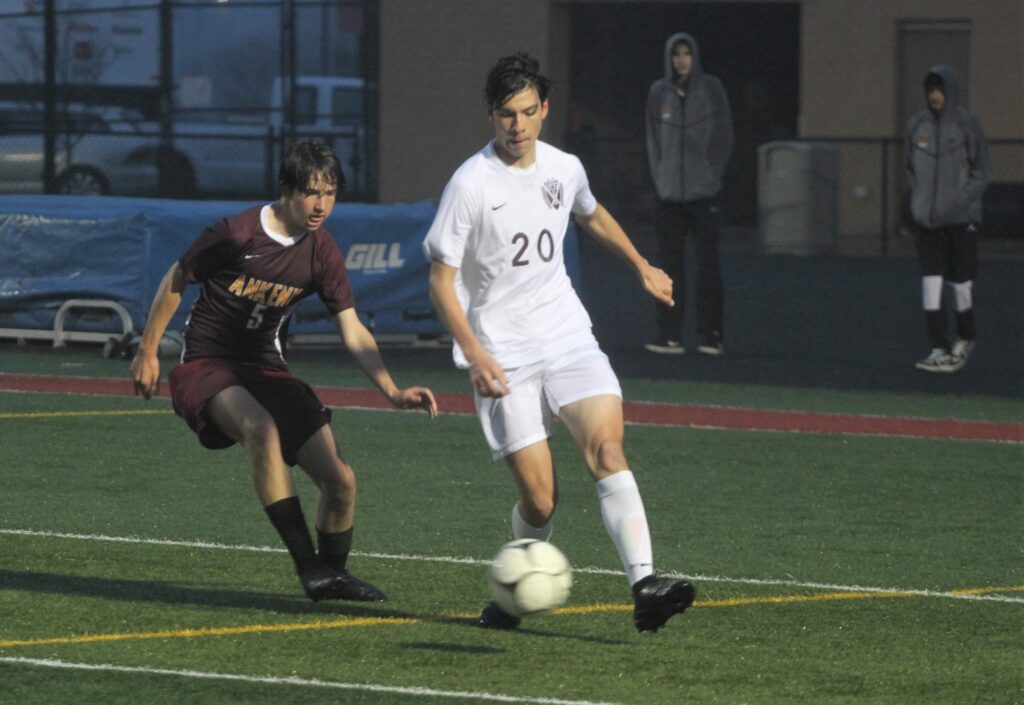 "We knew they had one or two strong guys on the back line, but we knew they were strong going on the attack, too," Varnum said. "We just made sure that we were defensively sound, and we were encouraging our guys to take chances and have looks, especially in those conditions. It just worked out for us.
"As a goalie, I wouldn't want that ball coming at me, especially sliding on the turf like that. It's just so hard to control. That hit from Hunter was outstanding," he added.
Ankeny didn't change its strategy after taking the lead.
"We had a game plan of just going forward and playing our style," Varnum said. "When we got the goal, we thought, 'Hey, we're doing well. Let's keep playing like this.'
"We really didn't make any adjustments at all until that final 10 minutes or so, when you really just try to manage the game and close it out," he added.
Dowling had some chances to score an equalizer, but the Maroons were never able to find the net. The Ankeny defense kept its sheet clean in the soggy conditions.
"They had some set pieces that we struggled with, but we found a way to get the job done," Varnum said. "We felt confident the whole way."