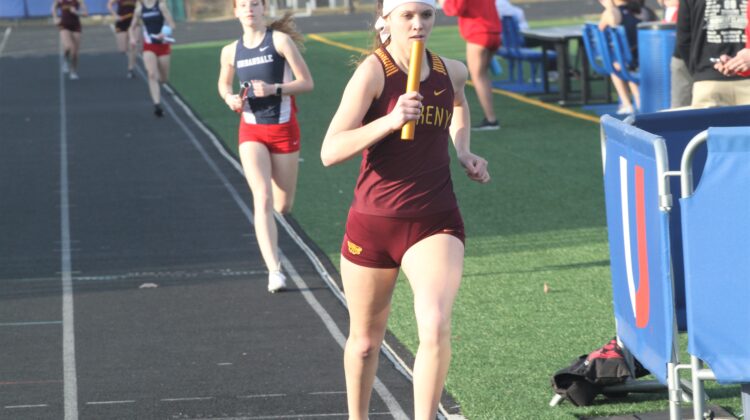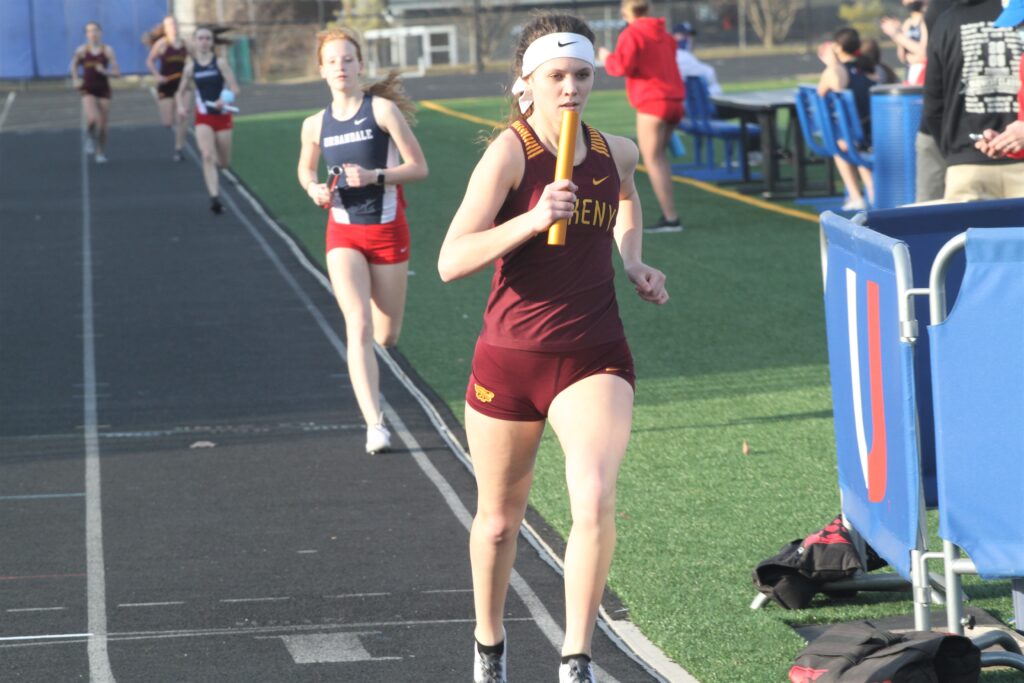 Megan Bosch has decided to follow in her sisters' footsteps.
The Ankeny senior has signed a letter of intent to join the Northwestern College women's track and field and cross country programs. Her sister Katie was a standout runner for the Red Raiders, and another sister–Emily–is currently a senior on the Northwestern softball team.
"My three older sisters are some of my biggest role models and I always feel blessed to share so many commonalities with them…so of course, I do enjoy the fact that I will be continuing in some of my sisters' footsteps, but their encouraging words and wisdom always showed that they wanted me to make my own decision in this process," Bosch said. "I am really looking forward to these next four years!"
Bosch has been a varsity regular on the Ankeny girls' cross country team throughout her high school career. She has also been a consistent scorer for the girls' track team.
Bosch, a two-time state qualifier in the 4×800 relay, said her college choice was an easy decision.
"Ever since my first visit, it felt like home," she said. "I had looked into other schools, such as Morningside College, Dordt University and Grand View, but Northwestern was always my number one (choice)!"
According to the Northwestern student-athlete handbook, the school "is a Christian academic community engaging students in courageous and faithful learning and living that empowers them to follow Christ and pursue God's redeeming work in the world."
Bosch cited her faith as perhaps the biggest factor that led her to Orange City.
"One of my favorite things about Northwestern is the commitment they take to both their faith and their students," she said. "When I was searching for colleges I knew that I wanted to find a place that would challenge me academically and athletically but also walk alongside me in my journey with Christ. Northwestern really stood out to me in all three of those aspects. I love the community sense that Northwestern has to offer for everyone, and I am really looking forward to my future relationships with coaches, professors and teammates.
"I am also excited to experience the 'small town' living that Orange City has to offer! It definitely will be a bit of a change coming from Ankeny, but I think I am going to really like it! I also really enjoyed the awesome new facilities that Northwestern has to offer!" she added.