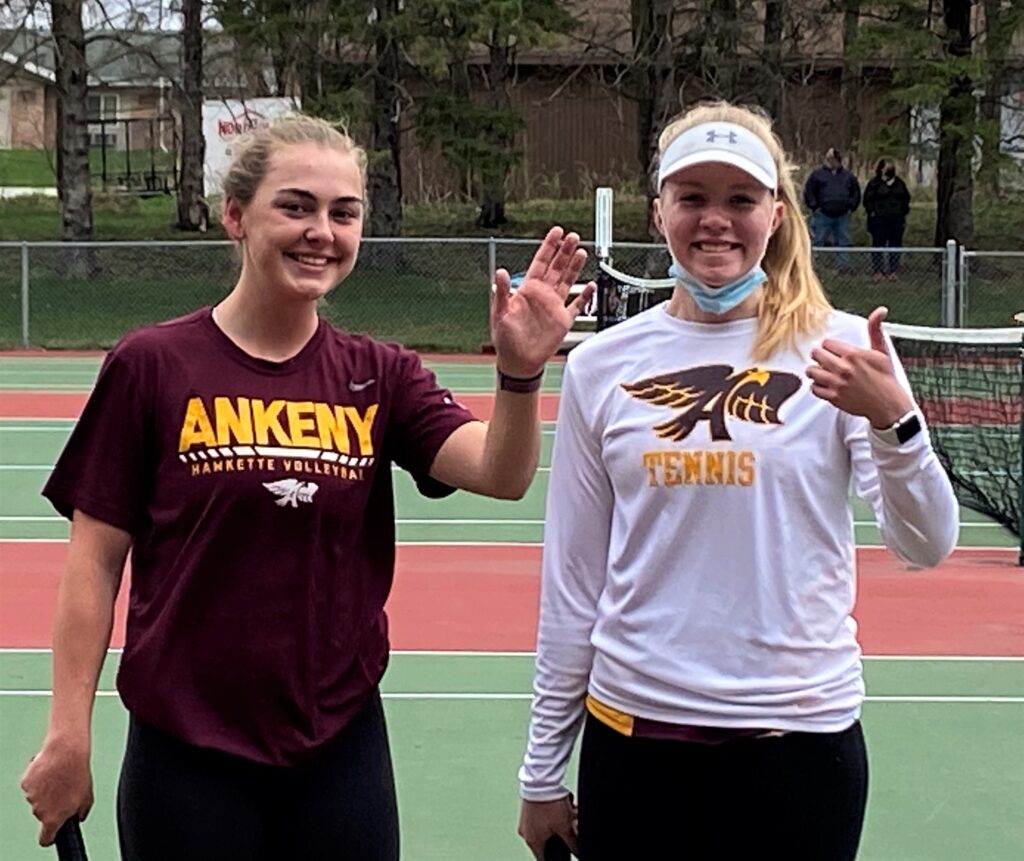 The Ankeny girls' tennis team earned a third-place finish in the Boone Invitational on Friday.
Indianola won the four-team tournament. Ames was second, followed by Ankeny and the host Toreadors.
"I really like this group of young ladies," said Ankeny coach Steve Smith. "We identified some areas where we need improvement, and we'll work on those this week as we strive to get better each day."
The Hawkettes got a second-place finish from Rachel Rolow at No. 2 singles. She won her last two matches after falling to Ames' Shya Que in her opening match.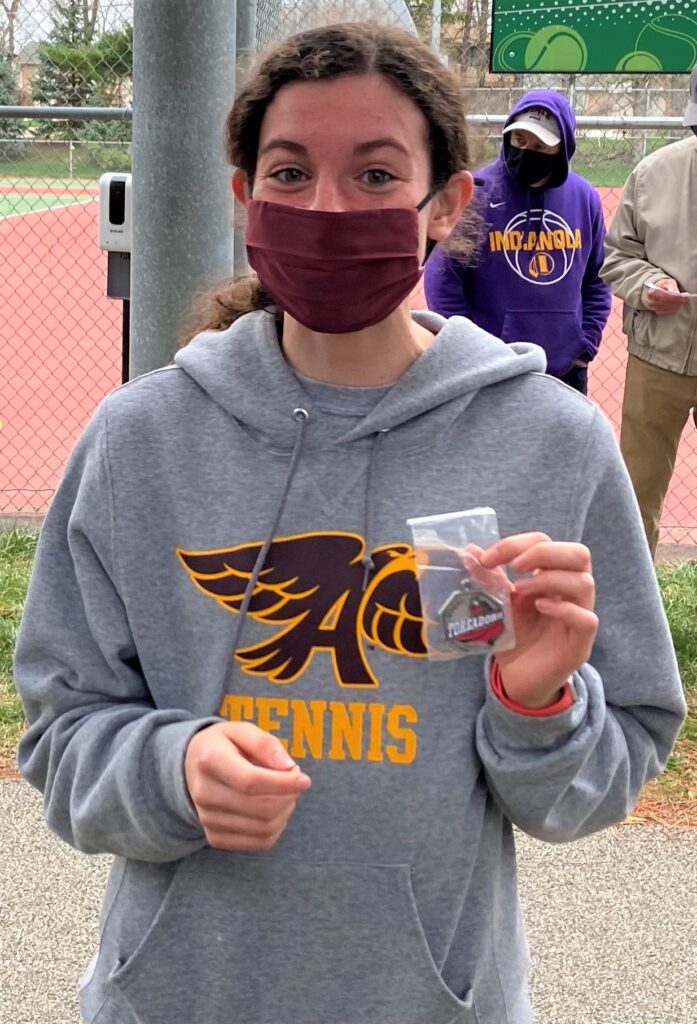 "She's our No. 4 singles player, and she improved enormously from her first match of the tournament to her last," Smith said. "We've been working on her hitting a heavier topspin ball and it really clicked for her in the last match, which she won convincingly. She really impressed me with how she evolved her game to the next level."
Ankeny's No. 1 doubles team of Megan Sommerfeld and Abby Johnson also placed second. They won their first two matches before dropping an 8-3 decision to Indianola's Melina Darrah and Anna Jordan.
"They are aggressive at the net and really enjoy playing together," Smith said of the duo.
Placing third for the Hawkettes were Anna Schmitz at No. 1 singles and Mya Brumm at No. 3 singles.
"Anna is our No. 3 player, but she really competed and held her own. She showed me she's right there with some of the best players in the state," Smith said. "And Mya got her first varsity singles victory of her career. She's starting to see all of her hard work in the offseason pay off."