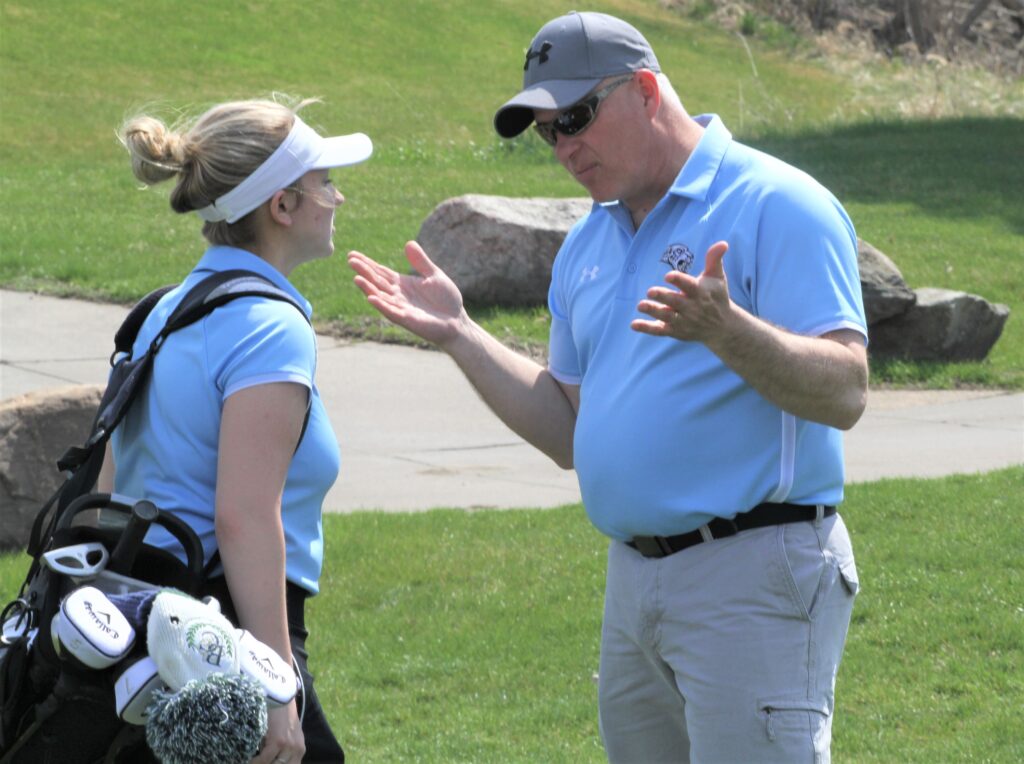 During his many seasons as the Ankeny boys' basketball coach, John Petersen often had to replace some standout seniors from the previous year's squad.
However, the current Ankeny Centennial girls' golf coach now faces an unprecedented rebuilding job.
Due partially to the COVID-19 pandemic that wiped out the 2020 season, the Jaguars have no returning varsity regulars from 2019.
"Our numbers are similar to the years before–we have 26 girls out," said Petersen. "But none of them have any varsity experience."
Petersen guided Centennial to a 2-3 dual record in 2019. Lauren Sease qualified for the Class 4A state meet as an individual and earned a 10th-place finish.
Sease would have been a senior last year, but the season was cancelled. She is now playing for Wartburg.
The loss of the 2020 campaign prevented some of the younger Centennial players from developing their games.
"That year off kept our current team from gaining experience in a competitive aspect," Petersen said.
Now, Petersen is trying to make up for lost time.
"We have practiced for almost three weeks," he said. "We've only lost three days because of the weather."
The Jaguars will open their season on Monday by hosting the Centennial Invitational at Briarwood Golf Course, beginning at noon. Ankeny will be among the nine other teams in the field.
Petersen said he simply wants his team to get better.
"We have seen a lot of improvement in the three weeks of practice," he said. "Improvement will be our number one goal this year. With no players coming back with varsity experience, I am excited to see our growth during the season."