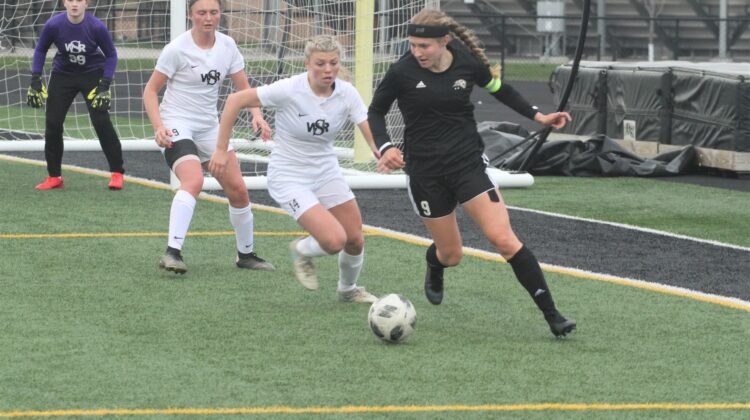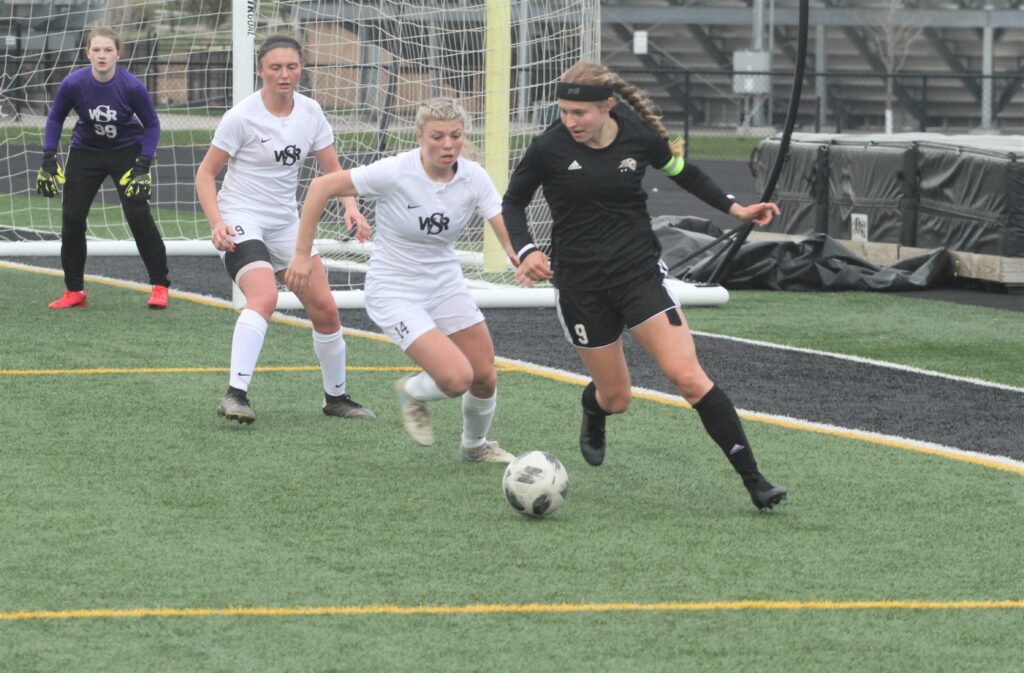 Chris Allen's 100th career coaching victory at Ankeny Centennial turned out to be a memorable one.
The Jaguars rallied from a 1-0 halftime deficit to beat Waverly-Shell Rock, 3-2, in a non-conference girls' soccer game on Friday. The season opener was part of the inaugural Ankeny and Centennial Crosstown Invitational.
"It feels really good," said Allen, who now owns a 100-24 career mark at Centennial. "That's going to rank up there as one of the top games that this program has played in. Waverly-Shell Rock showed up and showed the type of quality that they have. They're incredible, and our girls ended up proving to be resilient."
Waverly-Shell Rock scored the only goal of the first half about 10 minutes into the game. Kenzie Roling found the net for the Go-Hawks, who are a perennial power in Class 2A.
Roling had 38 goals as a sophomore in 2019, when she led Waverly-Shell Rock to a runner-up finish at the state tournament.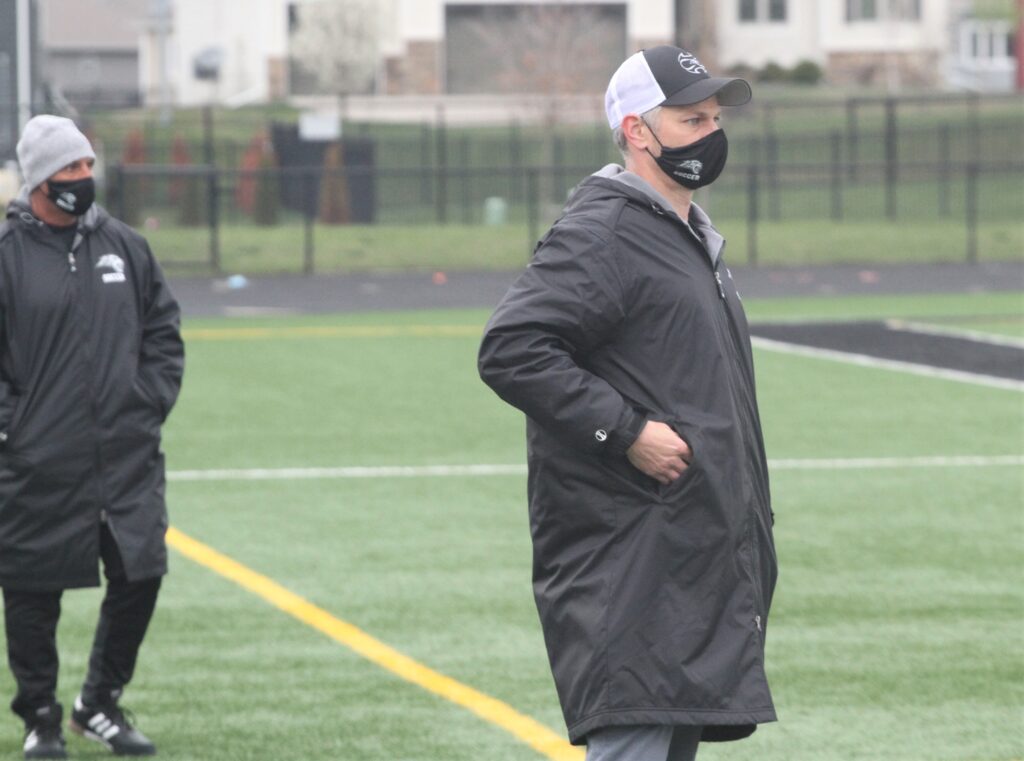 "They've got a real strong program," Allen said. "I'd be surprised if they're not the 2A champions this year. They would match up with any 3A school out there."
Centennial was unable to score an equalizer in the first half, but the Jaguars made some halftime adjustments that proved to be effective. They tied the score early in the second half when Averi Porter cleaned up after a shot by Alanna Pennington was deflected.
"We implemented some of the things we talked about and were able to get some scoring chances," Allen said. "We talked about just settling down in the midfield and trying to connect on our passes. We moved ball side-to-side and would then play a ball over the top of the defense."
The Jaguars took a 2-1 lead when Meghan White scored off an assist from Elizabeth Overberg. Waverly-Shell Rock answered right away, though, with an equalizer.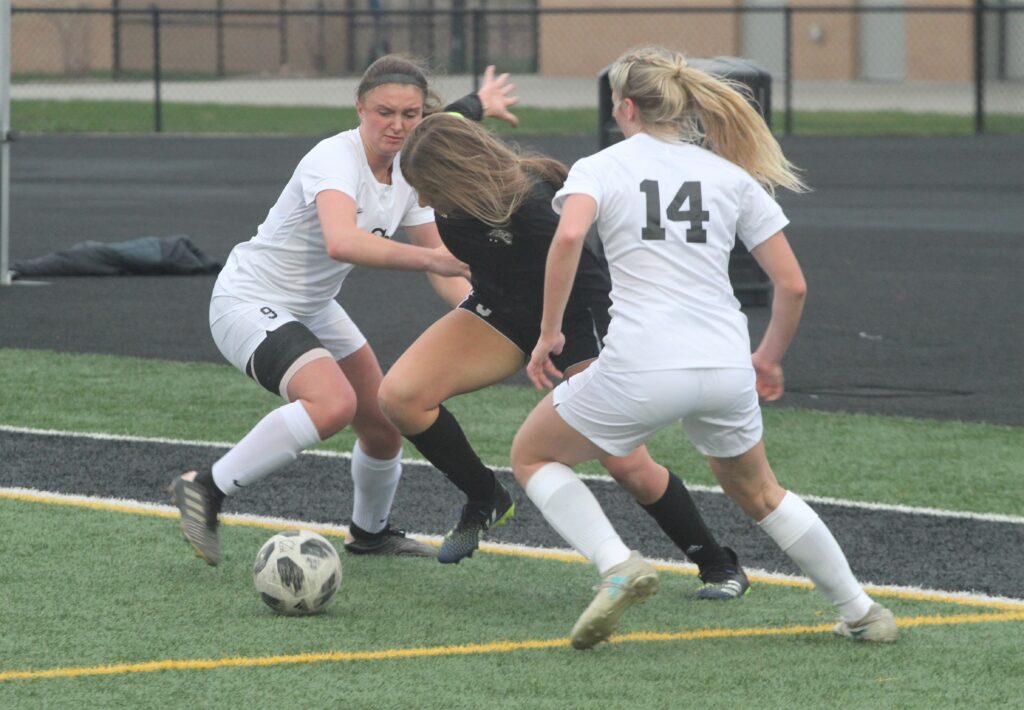 Overberg then scored the go-ahead goal off an assist by White, but Centennial still had to fight off some scoring threats by the Go-Hawks down the stretch.
"We kind of just hung on for dear life the rest of the game," Allen said.
The Jaguars will be back in action on Saturday, hosting Pleasant Valley (2-0) at 11 a.m.
"You could tell that we had some rust," Allen said. "We still have some kinks that we need to work out."