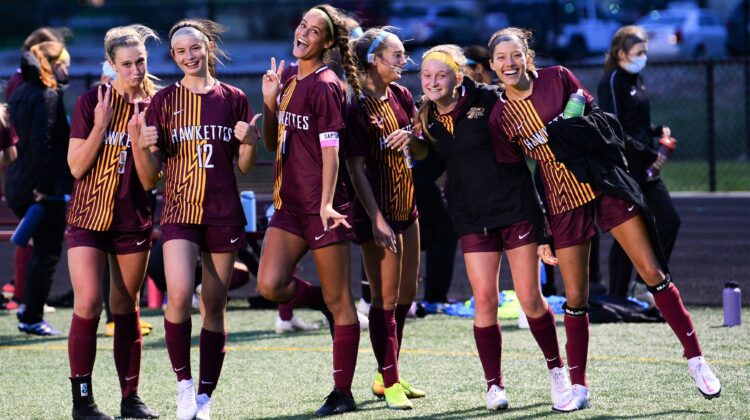 Friday's 4-2 victory over visiting Bettendorf could pay off later this season for the Ankeny girls' soccer team.
"Bettendorf is always a top-10 team," said Ankeny coach Simon Brown. "The motivation before the game was that if we could beat a top-10 team it would keep us in the mix for a good seed in the postseason."
Kennedy Mackey scored a pair of goals as Ankeny improved its record to 2-0. Teja Pritchard and Eden Gibson also had goals for the Hawkettes.
Ankeny was coming off a 2-1 win at Iowa City West in its season opener on Tuesday. Friday's game was part of the inaugural Ankeny and Centennial Crosstown Invitational.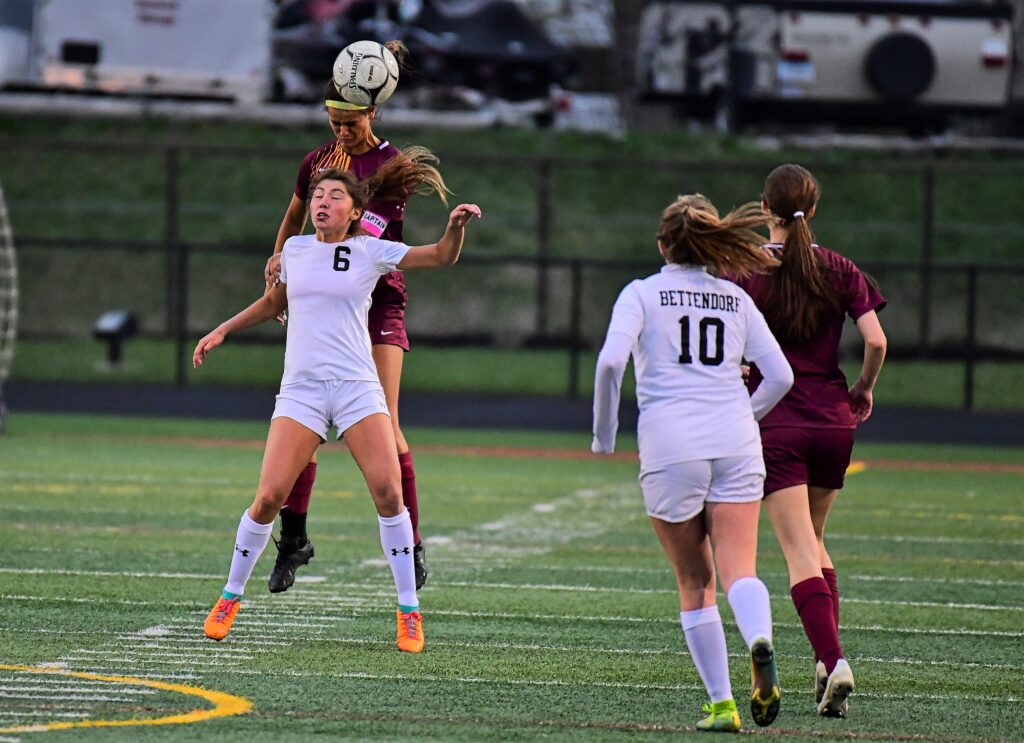 "We won our first game, but we had a little bit of a sour taste in our mouths," Brown said. "I really didn't know what to expect from the girls after that game. We changed a couple things around, and we came out with a little more intensity. I felt like we were a little too nice in the Iowa City West game as far as our physicality. We definitely wanted to implement a little bit more of an aggressive style of game."
Bettendorf (1-1) had opened its season with a 9-0 victory over Davenport Central. The Bulldogs boast two of the state's top players in Avery Horner and Sophie Utsinger, who combined for seven goals in the opener.
"Horner is very good," Brown said. "She actually plays for the ODP national team."
Pritchard scored on a breakaway about 10 minutes into the game to put Ankeny ahead. The Bulldogs then tied it on a goal by Utsinger midway through the half.
"We gave up a sloppy goal," Brown said.
However, Mackey scored off a throw-in later in the half. That gave the Hawkettes a 2-1 lead at halftime.
Ankeny increased its advantage early in the second half when Gibson scored off a corner kick by Pritchard. Utsinger then scored her second goal off another corner kick to pull Bettendorf within 3-2.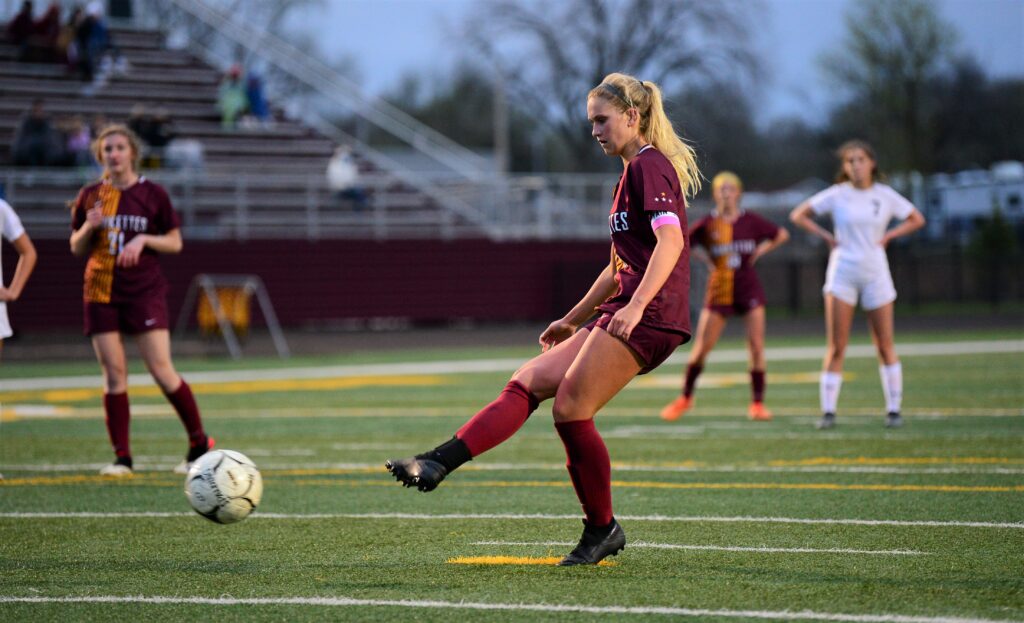 Mackey later completed the scoring when she converted a penalty kick with about 15 minutes left.
"We kicked it into gear in the second half," Brown said. "Those two girls for Bettendorf are so good, and they kind of punished us in the first half. They left us kind of isolated in the back, so we gave our defenders a little more support in the second half."
Ankeny will play at Dowling Catholic (2-0) on Thursday. The Maroons posted a 2-0 victory on Friday over Cedar Rapids Xavier, which won the Class 2A state title in 2019.