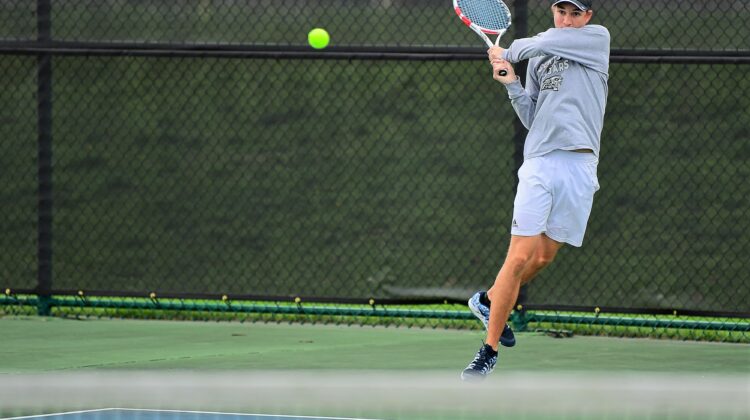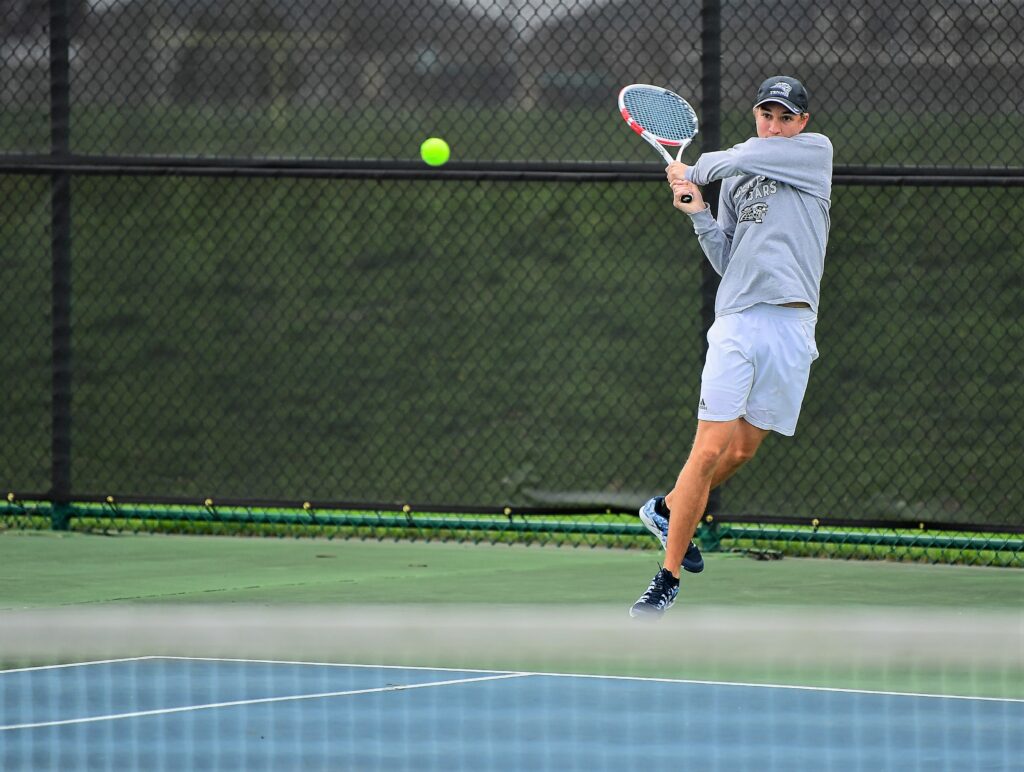 Senior Will Blevins is a two-time state placewinner for the Ankeny Centennial boys' tennis team. He took fifth in the Class 2A singles tournament as a freshman in 2018, then placed fourth as a sophomore.
Blevins boasts a career record of 39-10 in singles, including a 3-0 mark this season. He was named the captain of Ankeny Fanatic's all-time Ankeny boys' tennis team last summer.
Here is some inside info on Blevins:
How is the season going thus far?
The season is going well. Individually, I have done very well. And for a mostly inexperienced team, we have fought well and learned a lot within these past two weeks.
Your team opened the season with a 10-1 victory over Norwalk before dropping a 7-4 decision to Valley. Do you feel like your team learned some things in the loss to the Tigers?
Yes, I feel our team learned a lot during the loss. I think our lower guys got a little tight since they were playing kids that were more experienced. We also learned a lot about where our doubles game is and how we need to improve that going forward.
Have you been pleased with your play thus far?
Yes, I have been pleased with my game so far. I've felt great every match I've been in.
You've had to deal with very windy conditions at some of your meets this season. Do you have to change the way that you play in those conditions?
Yes, the wind does cause me to change my strategy in matches. Often I like to attack and go for winners. But with the wind, I've had to tone down my game and be more consistent and let my opponent make the error.
Coach Lewton told me that she thinks you've taken your game to another level since you were a sophomore, primarily because you've added some muscle in the last two years. Do you feel like you are considerably stronger?
Yeah, I think I have gotten stronger over the last two years. I've put a lot of work also into my agility and footwork, which has helped me win long and tough matches.
I know it's your goal to win a state title this year. Who do you feel will be the biggest competition for you?
Daniel Lu (of Dowling Catholic) and Will Ecklund (of Waukee).
Sophomore Caleb Peterson is now playing at the No. 2 spot for the Jaguars, and coach Lewton told me that she thinks both of you can benefit from being able to practice against each other. What are the strengths of his game?
Caleb is a really solid all-around player. His forehand is huge, and he can hit a winner with it wherever he is on the court. He also has a great serve which is very helpful in critical situations.
I know your primary focus is on singles, but do you think you and Caleb could form a pretty formidable doubles team?
Yes, I think Caleb and I could make one of the best doubles teams in the state.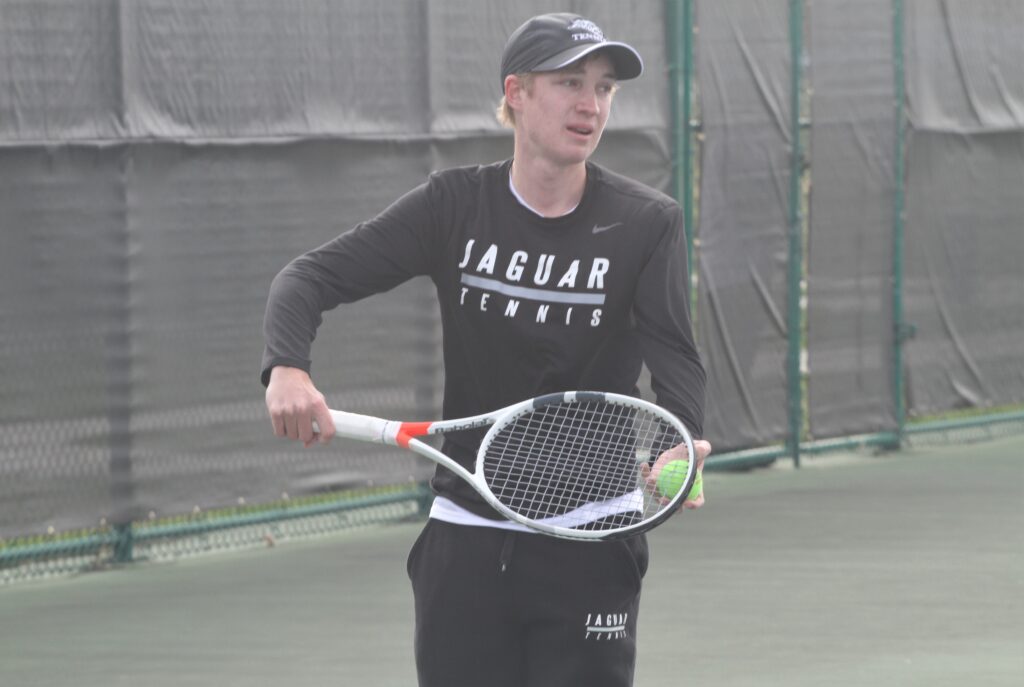 You have signed a letter of intent to compete for Drake next year. What adjustments do you think you'll have to make to succeed on the collegiate level?
One area that I will need to improve is my serve. It's often not a weapon for me, and it will need to be as I head to Drake next year.
You told me that your private coach, Aaron Forsberg, is also a volunteer coach for the Bulldogs. How long have you been working with him, and how has he helped your game the most?
I have been working with Aaron for about two years now since my old coach left. I think he has helped my game improve to a level where I can compete with anyone.
I don't know if you're a basketball fan or not, but did you happen to watch Drake's run in the NCAA Tournament?
Yes, I did watch Drake's run in the NCAA Tournament. I was on spring break in Gulf Shores, Ala., and watched their epic comeback against Wichita State with some of my friends.