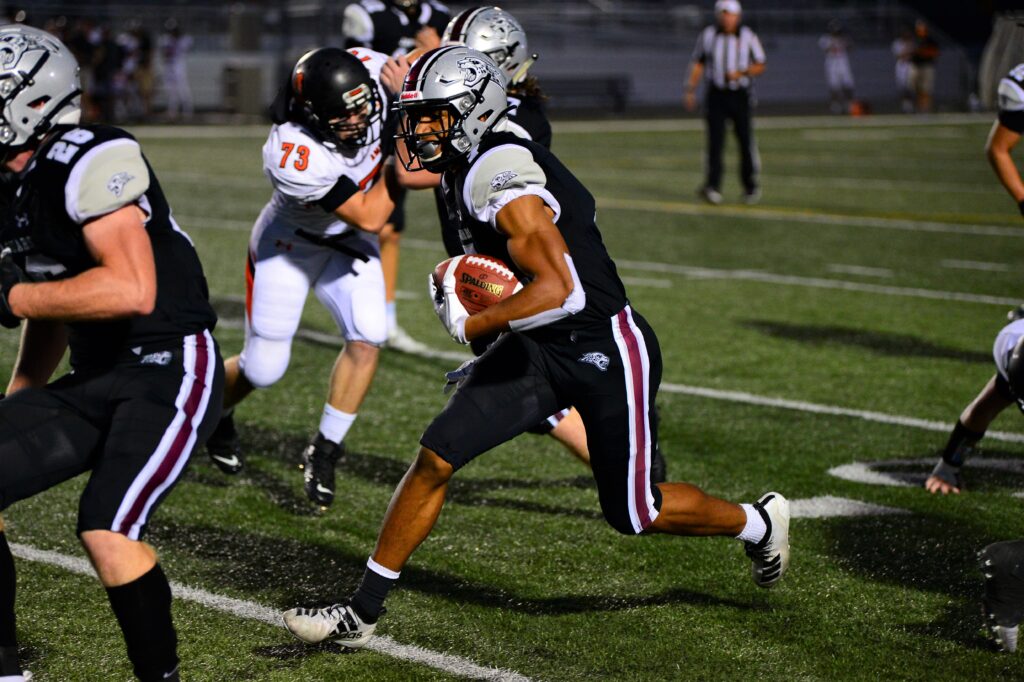 Even though the Ankeny Centennial football team struggled to a 2-6 record last season, junior running back Trey Porter still attracted the attention of Division I coaches.
Porter became a prized recruit while rushing for 582 yards and five touchdowns on 92 carries. He also caught seven passes for 93 yards.
On Saturday, Porter's dream of playing major-college football came true when he committed to Northern Illinois. He announced his commitment via Twitter.
"First of all, I want to thank God as I am grateful for this opportunity," Porter tweeted. "I also would like to take the time to thank my family, teammates and coaches for pushing me to be the best not only in football but in everyday life. Special thanks to the Jaguar family and coaching staff at Ankeny Centennial for helping to develop me into a better player. Thank you coach Jackson and coach Hammock for guiding me through the recruiting process. I would also like to thank all of the coaches who have expressed interest in me as a student athlete. It has always been a dream of mine to be able to play college football at the DI level and today I have achieved that goal. After a great call with coach Hammock I am proud to announce my commitment to Northern Illinois University. Go Huskies!!"
Porter made several highlight plays during his junior season. Perhaps the most memorable one came in a 14-7 loss at Johnston, when he dashed 86 yards to the end zone for the Jaguars' lone touchdown.
Porter was named to the Class 4A all-state third team by the Iowa Print Sports Writers Association. He was also a first-team all-district selection.
Porter also held offers from Buffalo and South Dakota State, but he called his decision an easy one.
"The first time I was contacted by their coaching staff I just knew it was the place for me," Porter said. "So I knew in my heart it was the place for me and when I went to the spring game this weekend I 110 percent knew this is where I want to spend the next four years of my life. The energy and atmosphere is just different there.
"Honestly, I was not particularly considering any schools besides NIU. I just knew I wanted to remain close to home so my family members could make it to the games," he added.