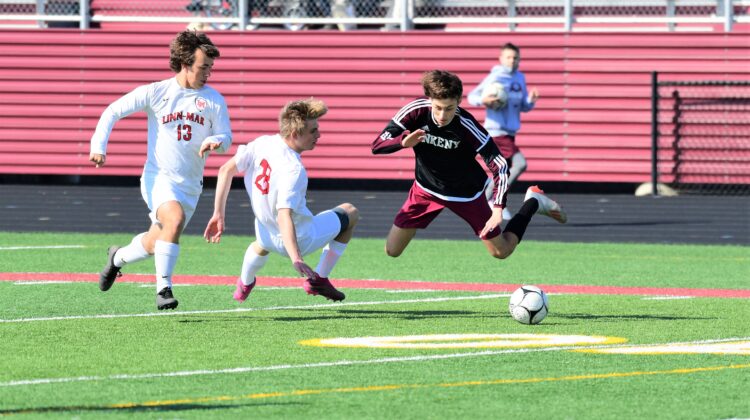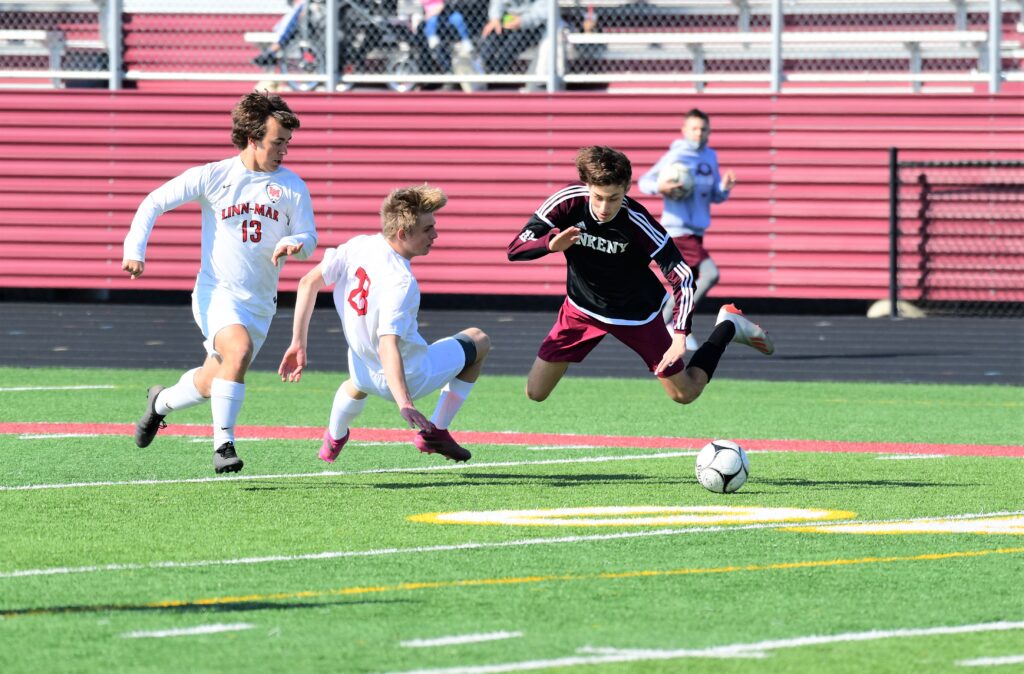 The Ankeny boys' soccer team is on a roll.
The Hawks traveled to Ottumwa on Tuesday for a CIML non-conference game and posted a 4-0 win for their fourth straight victory. They are now 4-1 on the season, while Ottumwa's record dropped to 2-2.
"We're pleased to be able to get to 4-1," said Ankeny coach Marcus Varnum. "That was the goal after last Thursday's game–to get to 4-1 in preparation for the tournament games against Norwalk and Valley this weekend."
Connor Slack scored a goal in the first half to give Ankeny a 1-0 lead. The Hawks didn't score again until the second half, when Mason Yeatts found the net.
Conor Wahlberg then added a pair of goals to complete the scoring.
"It was good to get some goals," Varnum said. "We peppered their goalie pretty hard."
Varnum said it took the Hawks awhile to adjust to playing on a grass field.
"It was a challenge, but we still wanted to play our game," he said. "It slowed things down just a little bit, but in the end we were able to get our feet under us and score some goals."