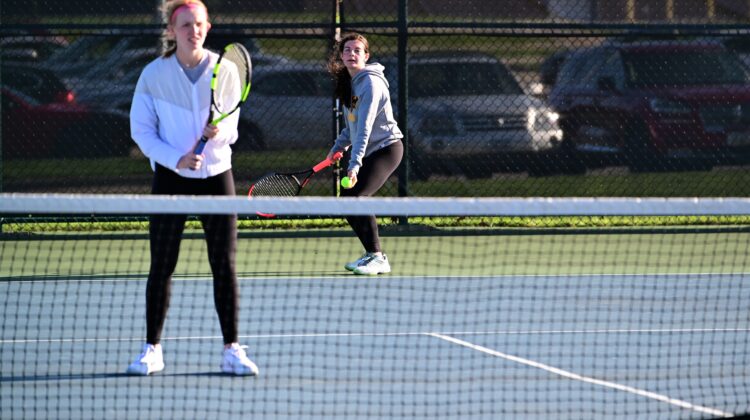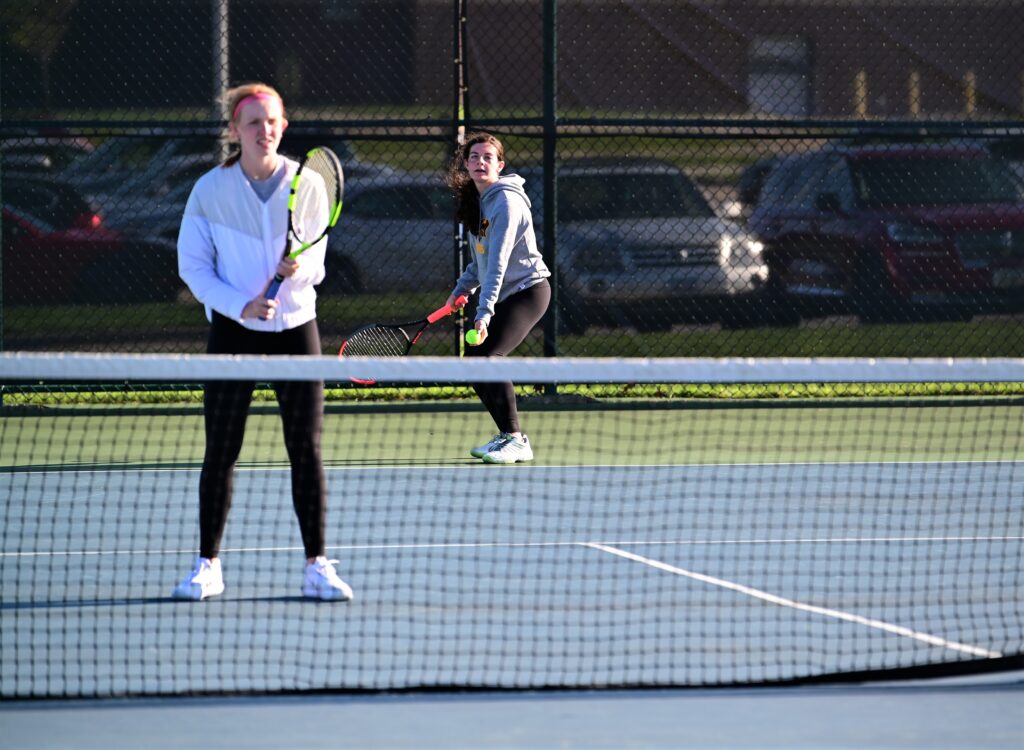 The Ankeny girls' tennis team ran into one of the state's top squads on Tuesday.
Visiting Waukee, the No. 10 team in Class 2A, posted a 11-0 victory at the Prairie Ridge tennis courts. The Warriors improved to 2-0 on the season, while Ankeny's record dropped to 1-1.
"I knew we had a tough matchup with Waukee as their top 10 players take lessons year round," said Ankeny coach Steve Smith. "Most of them go to Thrive, and I've coached them for years. The wind also made serving very difficult."
Waukee won all 11 matches in straight sets, but several of the matches were close. Abby Johnson, the Hawkettes' No. 2 player, dropped a 6-3, 7-5 decision to Morgan Seashore.
Ankeny's No. 1 player, Megan Sommerfeld, managed to win five games against Waukee's Puja Mekala.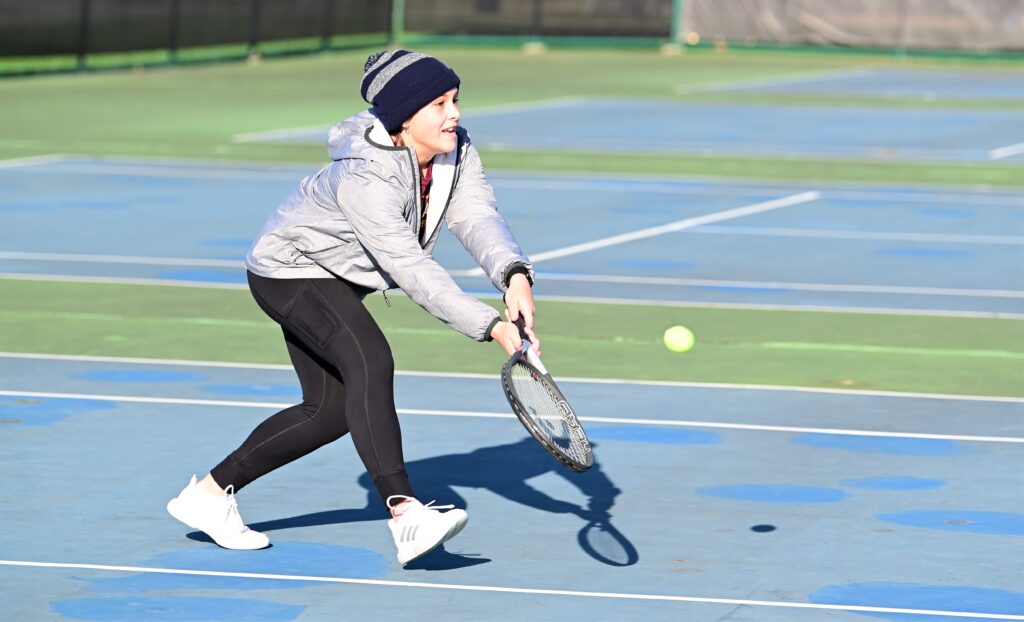 "I'm proud of how our team competed," Smith said. "There were several close matches that we had our opportunities to win. We just didn't win the big points and games.
"Megan competed with one of the state's best players, and Abby battled and was close to winning the second set," he added.
Smith also praised the effort of Mya Brumm, his No. 5 singles player, as well as the No. 4 doubles team of Sydney Otto and Sophie Laib and the No. 5 duo of Tori Johnson and Lauren Osburn.
"Mya was crafty and strategic," he said. "Sydney and Sophie are coming together as a solid doubles team, and Tori and Lauren played well in their first varsity match.
"We learned a lot and improved today. We'll go back to work on certain areas that need improvement (Wednesday) at practice and be better prepared when we face Fort Dodge Thursday.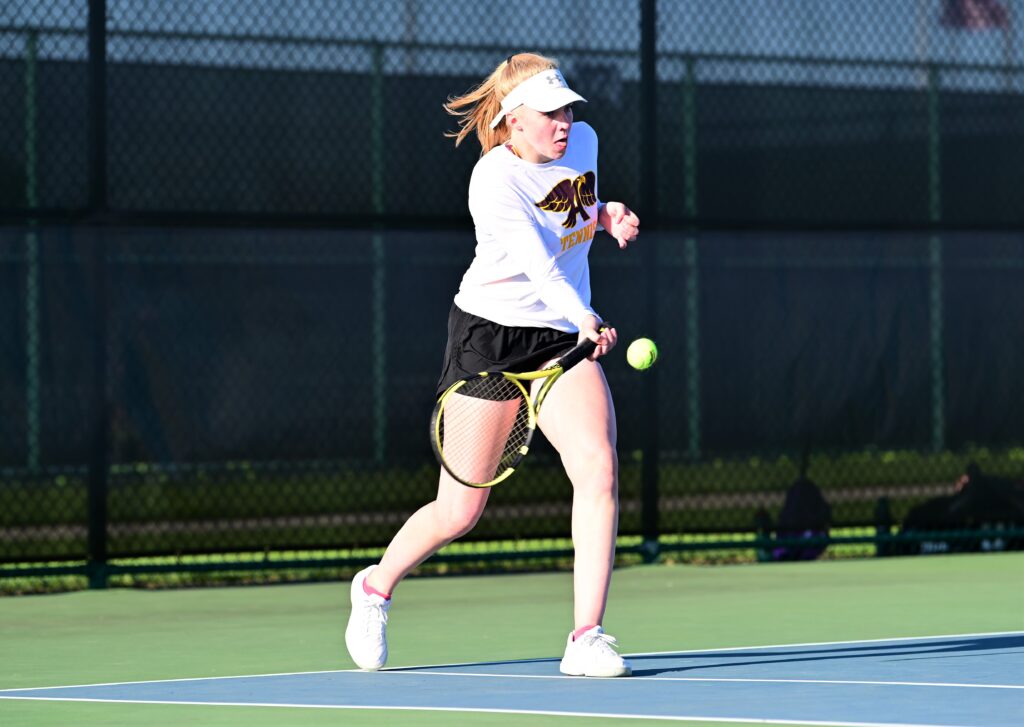 "I'm happy as long as we keep getting better each day," he added.
Here are the match-by-match results:
Waukee 11, Ankeny 0
Singles–Mekala beat Sommerfeld, 6-2, 6-3; Seashore beat A. Johnson, 6-3, 7-5; Roeth beat Schmitz, 6-1, 6-0; Warner beat Rolow, 6-0, 6-1; Wright beat Brumm, 6-4, 6-3; Metzger beat Otto, 6-3, 6-4.
Doubles–Mekala-Seashore beat Sommerfeld-A. Johnson, 6-1, 6-1; Roeth-Warner beat Schmitz-Rolow, 6-1, 6-2; Wright-Martens beat Byrnes-O. Johnson, 6-1, 6-0; Metzger-Mitra beat Otto-Laib, 6-3, 6-3; Sivamurugan-Rafferty beat T. Johnson-Osburn, 6-3, 6-4.