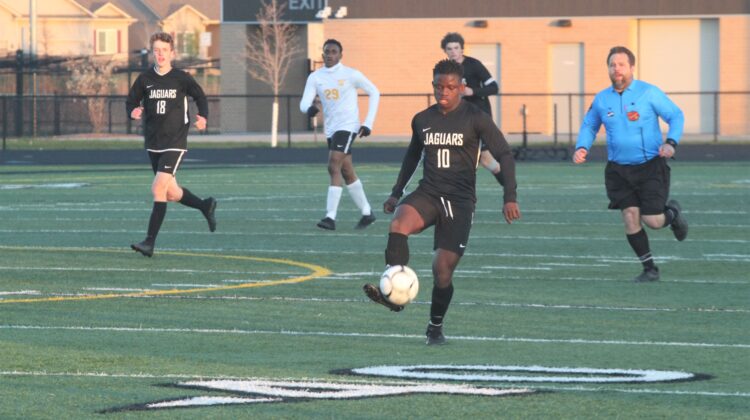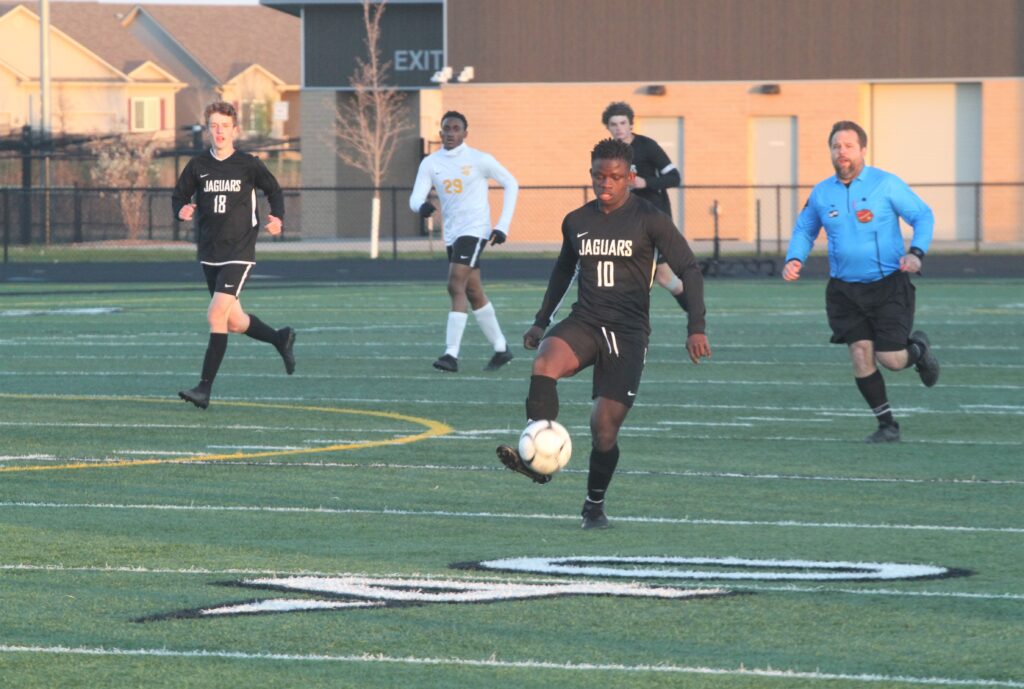 It took nearly two years for the Ankeny Centennial boys' soccer team to avenge a season-ending loss in 2019.
The Jaguars got a pair of goals from freshman Andrew Heckenliable and defeated visiting Southeast Polk, 3-0, in a CIML non-conference game on Tuesday.
Several Centennial players were members of the squad two years ago when the Jaguars lost to Southeast Polk, 1-0, in double overtime in a Class 3A substate semifinal.
"I know some of the boys were talking about it before the game," said Centennial coach Brian Duax. "That's always in the back of your mind."
Senior Joseph Krueger and junior Emmanuel Reichart were both on the Centennial roster in 2019. They teamed up for the game's first goal on Tuesday.
Reichart was fouled in the box by a Southeast Polk defender in the 13th minute. Krueger then converted the ensuing penalty kick.
"Southeast Polk is always a hard-nosed, well-coached, fist-fighting kind of team," Duax said. "Those teams are always difficult to play against because you have to keep your cool trying to play soccer and capitalize on your chances."
The Jaguars didn't score again until midway through the second half, when Heckenliable picked up a loose ball, dribbled past two defenders and found the net with a left-footed shot.
Shortly thereafter, Heckenliable scored again for his team-leading third goal of the season.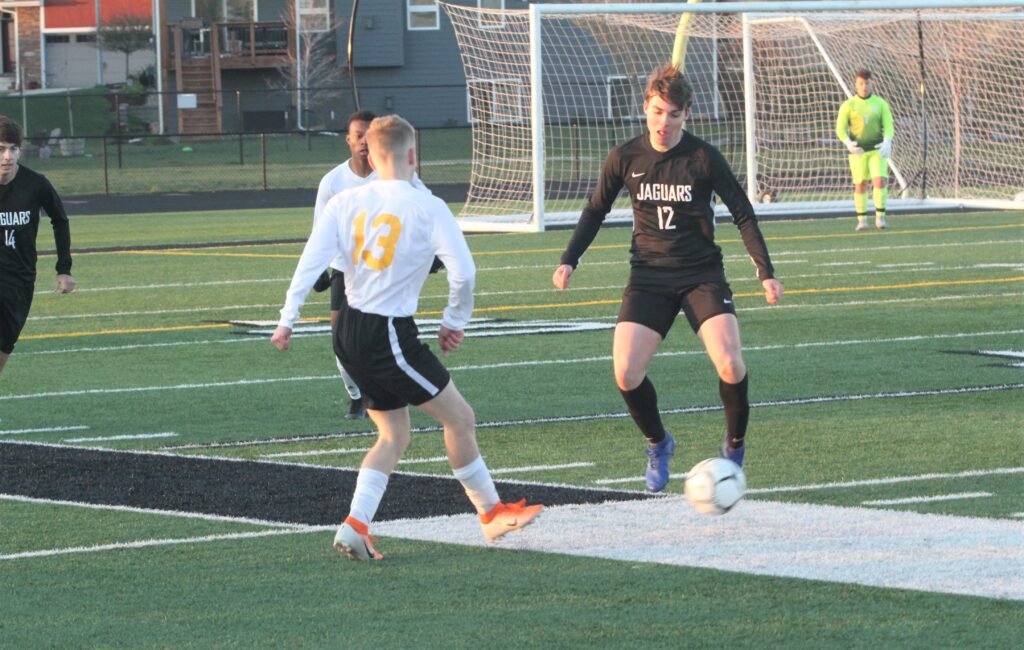 "We would have liked to score more goals and get more comfortable, but I'm guessing our keeper–Reece (Frazell)–made (three) saves the whole game," Duax said. "I would say we were in control whether the score reflected it or not. It was good to keep a clean sheet."
Centennial raised its record to 3-2. The Rams dropped to 2-2.
Frazell started again in place of senior Jonathon Stockwell, who is battling a knee injury. The Jaguars were also without a few other injured players.
"We could only go 16 (players) deep because we've got some guys injured," Duax said. "But the season is a marathon–not a sprint. I want to get those guys back when they're healthy."
The Jaguars will play another non-conference game on Friday at Urbandale (3-3).