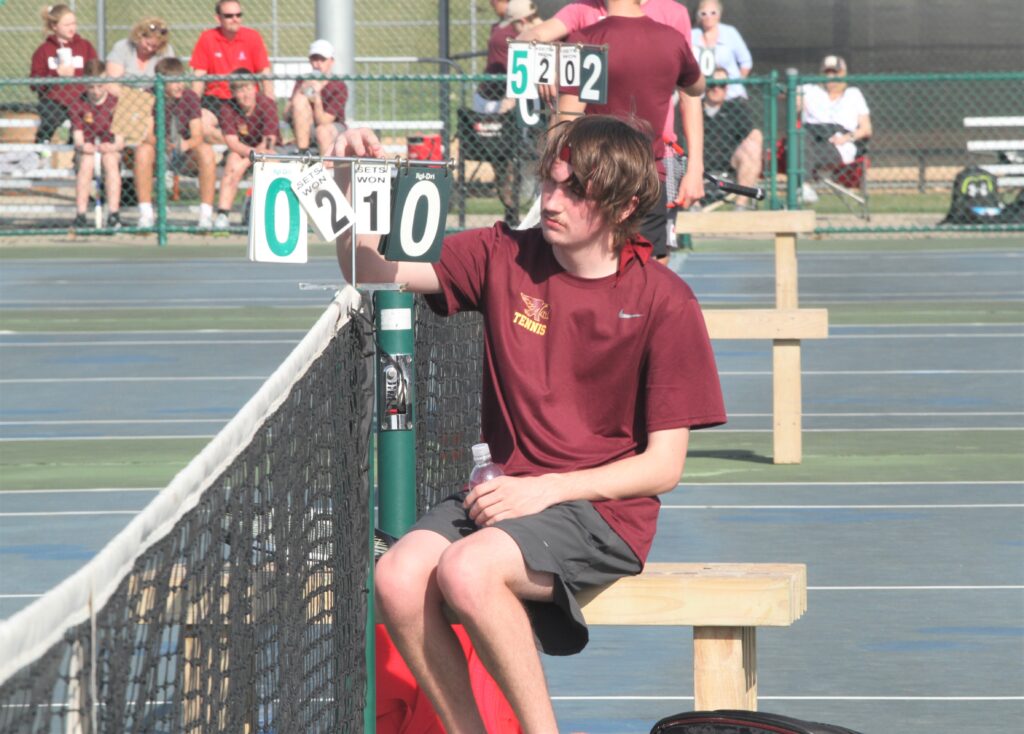 The level of competition went way up on Tuesday for the Ankeny boys' tennis team.
It resulted in an 11-0 loss for the Hawks at Waukee.
"It was not pretty for us," said Ankeny coach Ron Miller. "Their No. 4 doubles players could probably play No. 1 for us. They played strong and smart in a tough wind."
The Warriors improved to 3-0 on the season. Ankeny's record dropped to 2-1.
Waukee won all 11 matches in straight sets, including four in which the Warriors didn't drop a single game. The closest match came at No. 4 doubles, where Ankeny's Mason Bush and Kade Somers dropped a 7-5, 7-5 decision to Ryan Cooper and Ayush Jha.
Here are the match-by-match results:
Waukee 11, Ankeny 0
Singles–Ecklund beat Ferree, 6-0, 6-1; Taylor beat O. Somers, 6-0, 6-1; Monson beat Lyons, 6-1, 6-1; Fletcher beat Parkinson, 6-0, 6-4; Rayasam beat Riggs, 6-0, 6-0; Danna beat Bush, 6-0, 6-0.
Doubles–Taylor-Monson beat Ferree-Parkinson, 6-0, 6-0; Ecklund-Danna beat O. Somers-Riggs, 6-0, 6-0; Fletcher-Rayasam beat Lyons-Bovee, 6-1, 6-2; Cooper-Jha beat Bush-K. Somers, 7-5, 7-5; Narsian-Ajith beat Brown-Legg, 6-3, 6-3.