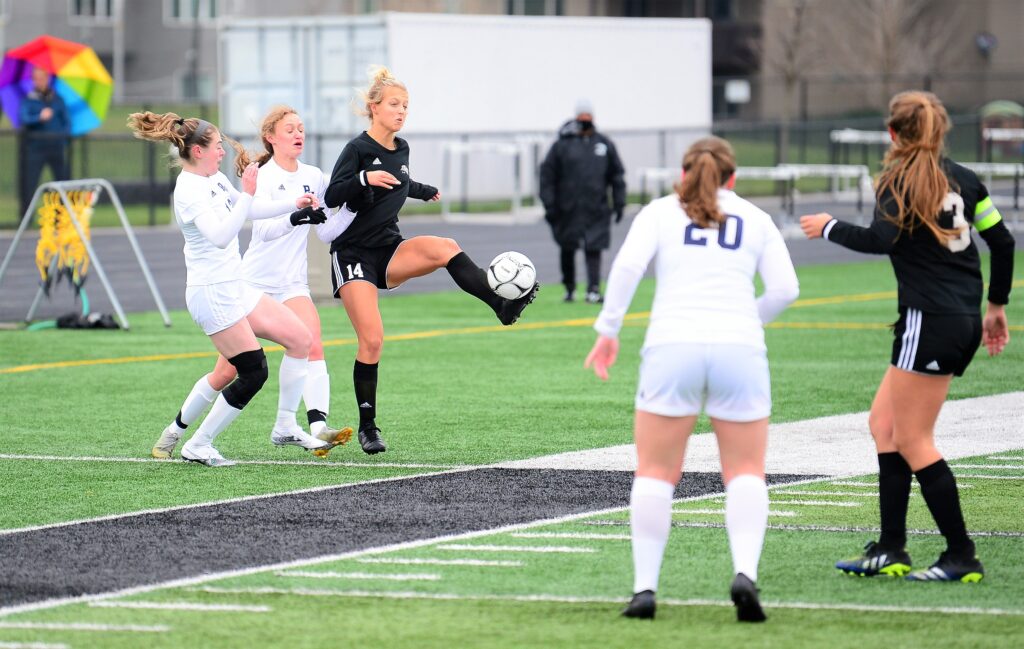 On paper, the Ankeny Centennial girls' soccer team appeared to be the underdog in Tuesday's game at Valley.
The Jaguars responded with a 2-1 victory over an opponent that had won its first three games by a combined margin of 21-0.
"It was a big win, and an important one as well," said Centennial coach Chris Allen. "It was an opportunity to kind of buy into one another and play through some uncertainty and come out victorious in the end."
The two teams had played a common opponent last weekend. The Jaguars opened their season on Friday with a 3-2 victory over Waverly-Shell Rock, which then dropped a 4-0 decision the next day to the Tigers.
Allen got a chance to watch Valley on Saturday as the Tigers rolled to a 7-0 win over Cedar Rapids Kennedy.
"They kind of put it on Kennedy," Allen said. "But it gave us an opportunity to see the system they were playing and how they liked to attack. It's kind of a relentless attack with waves of pressure."
Allen said the Jaguars made some changes in practice on Monday.
"We moved some personnel around and changed some formations to better suit us for what they might do," he said. "The kids really bought in, and that was the most important thing. They really stepped up, and it worked out."
Centennial took a 1-0 lead in the first half. Elle Street scored off a free kick by Macy Epp.
"Macy drove it into a crowd, and Elle put it away," Allen said.
In the second half, the Jaguars scored an insurance goal when Meghan White found the net off an assist by Grace Meador.
"I'm really proud of Grace," Allen said. "She came off the bench and played very well. She dribbled into the 18 and found White on a run."
Valley (3-1) scored its only goal with about 5 minutes left in the game.
"We defended very well, but the kids were worn out," Allen said. "They were engaged the whole game, but we got a little disorganized there at the end."
Centennial (2-1) will travel to Marshalltown (0-4) on Friday for its CIML Iowa Conference opener.