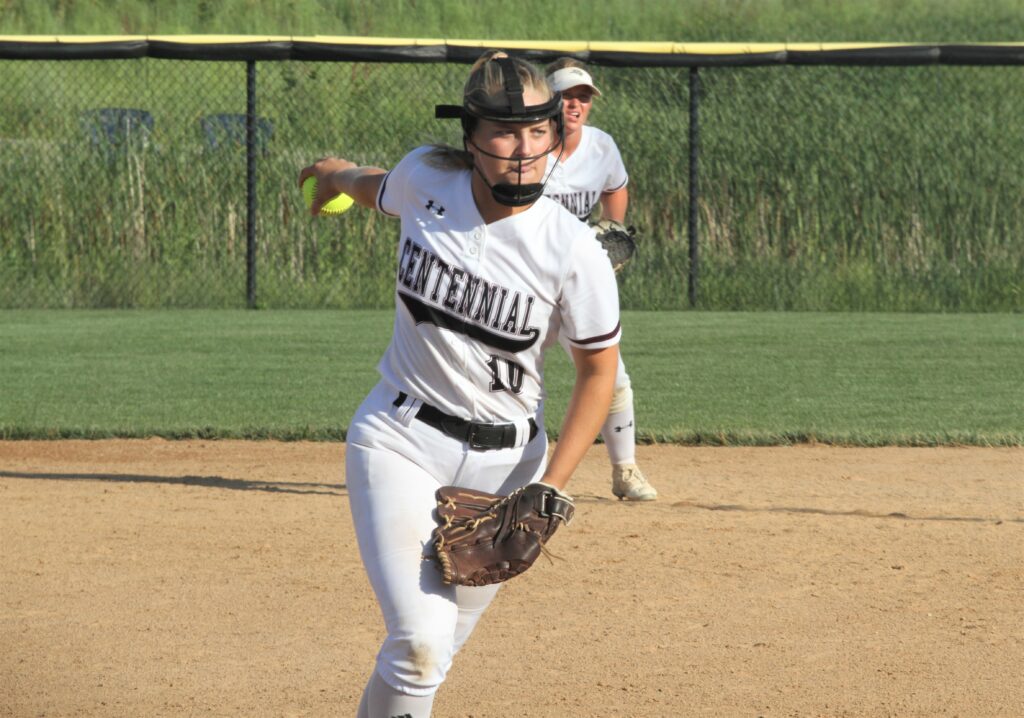 Ankeny Centennial pitcher Jenna Wendt has committed to play softball at Northwestern College in Orange City.
Wendt said she narrowed her choices down to Northwestern and Central College before picking the Red Raiders.
"I was open to all of my opportunities when I began my recruitment process; however, moving closer to my commitment, I made the decision that I wanted to stay in my home state and play for a school in Iowa," Wendt said. "After making that decision, I ultimately chose to play for Northwestern."
Wendt helped Centennial to a 23-9 record last season. The Jaguars advanced to the state tournament for the first time in school history and earned a third-place finish in Class 5A.
Wendt made 10 appearances, including one start. She compiled a 3.45 ERA while recording 16 strikeouts in 24 1/3 innings of work.
Wendt said she liked a lot of things about Northwestern.
"I definitely liked coach (Shane) Bouman and the program he has developed, which is a program that matches my morals and beliefs," Wendt said. "I also liked how one of the core values at Northwestern is to help students continue growing within their faith. I liked the size of the campus, as well as how small class sizes are, which is a ratio of one teacher to 12 students. I also really enjoyed the modern facilities ranging from classrooms, labs and athletics that I will be able to utilize.
"And most importantly, during my visits, I felt a sense of community and being welcomed on campus by everyone I met and interacted with," she added.