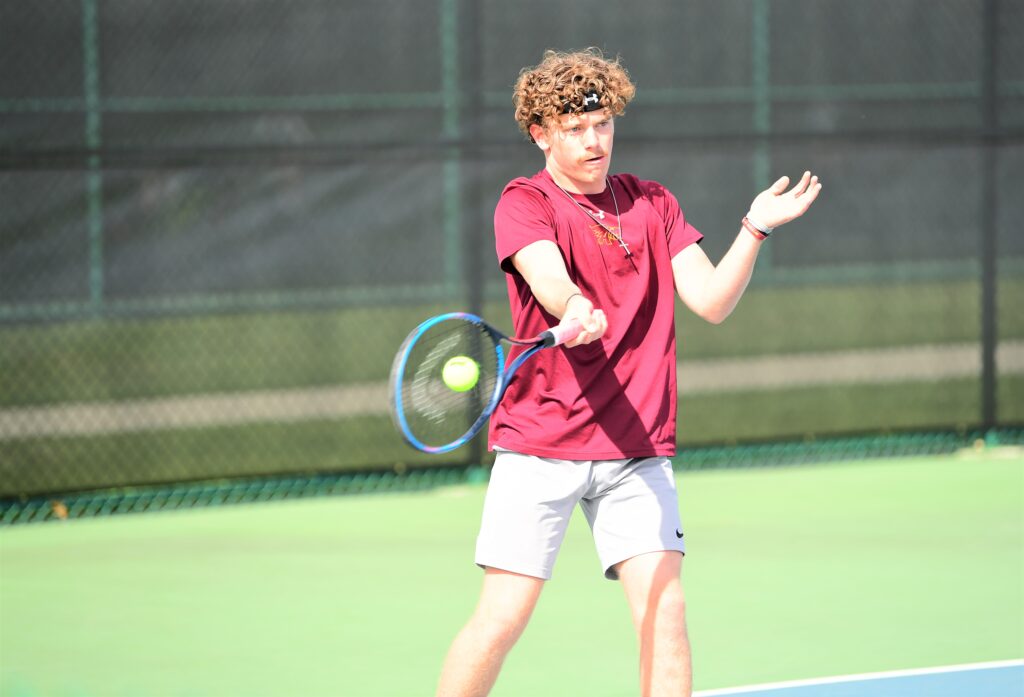 The Ankeny boys' tennis team bounced back from its first loss of the season with a 9-2 victory over visiting Fort Dodge on Thursday.
It was the CIML Iowa Conference opener for the Hawks, who had dropped an 11-0 decision at Waukee on Tuesday. They are now 3-1 on the season.
"Our experience showed," said Ankeny coach Ron Miller. "They were very young."
Ankeny won five of the six singles matches in straight sets. Three of the wins came by scores of 6-0, 6-0.
The Hawks then posted two more shutouts in doubles.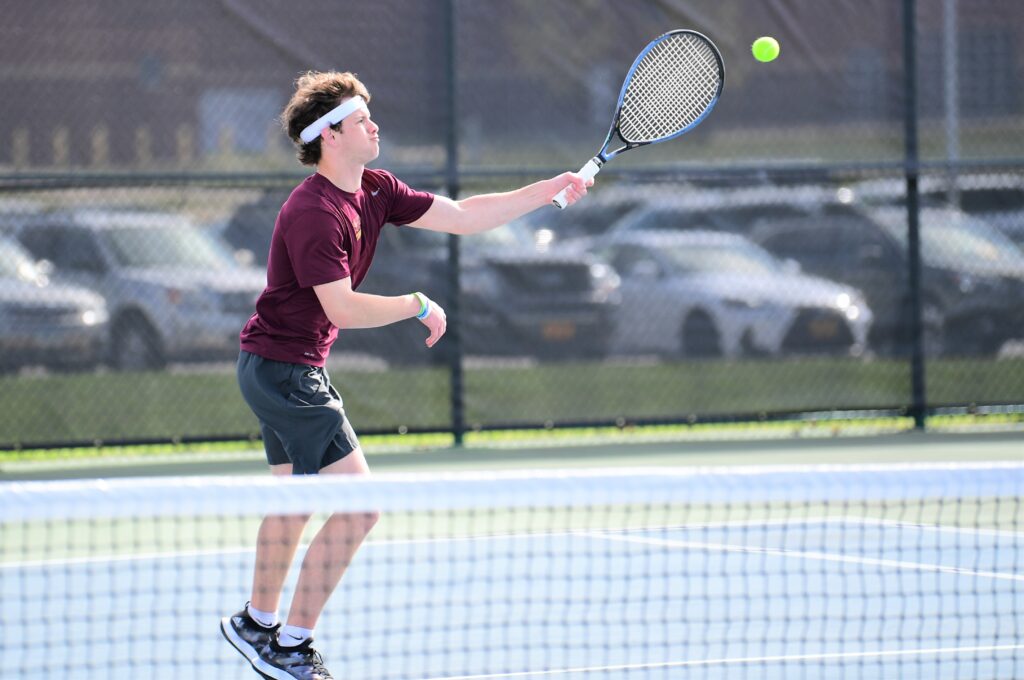 Luke Vaughn provided both of Fort Dodge's victories. He posted a 6-1, 6-1 win over Ian Ferree in the No. 1 singles match, then teamed up with Peyton Hays for a 6-4, 3-6, 10-4 triumph over Ferree and Sam Parkinson at No. 1 doubles.
Here are the match-by-match results:
Ankeny 9, Fort Dodge 2
Singles–Vaughn (FD) beat Ferree, 6-1, 6-1; O. Somers beat Hays, 6-1, 6-1; Lyons beat Beekman, 6-3, 6-4; Parkinson beat Hippen, 6-0, 6-0; Riggs beat Hansen, 6-0, 6-0; K. Somers beat Miller, 6-0, 6-0.
Doubles–Vaughn-Hays (FD) beat Ferree-Parkinson, 6-4, 3-6, 10-4; O. Somers-Riggs beat Beekman-Hippen, 6-2, 6-3; K. Somers-Bush beat Hansen-Miller, 6-0, 6-0; Lyons-Bovee beat Sandvig-Klass, 6-0, 6-1; Brown-Hensen beat Riley-Morgan, 6-0, 6-0.