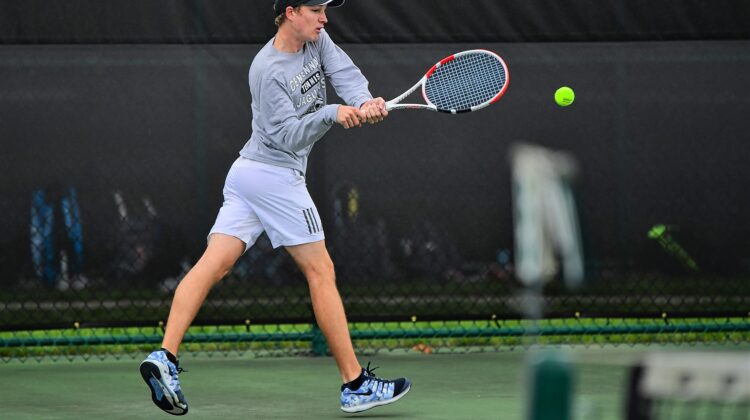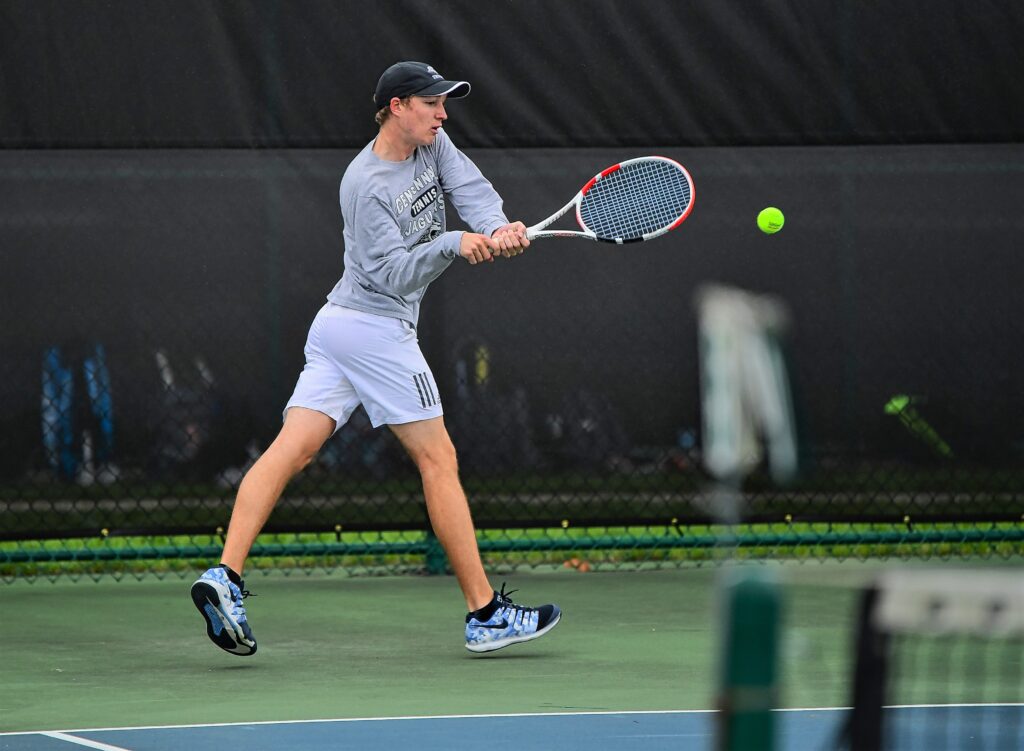 Ankeny Centennial boys' tennis coach Tami Lewton saw some progress from her squad on Thursday at Marshalltown.
But the Jaguars still have some more work to do.
The host Bobcats relied on their depth to defeat Centennial, 7-4, in a CIML Iowa Conference dual meet. The Jaguars dropped to 1-1 in the league and 2-2 overall.
"It was a tough night," said Lewton. "The top of our lineup played lights out. We are still struggling in the middle and bottom of the lineup. We saw some great things from our No. 4 doubles team (of Logan Keenan and Joel Nelson)–they are definitely headed in the right direction. We saw lots of things that we need to work on.
"I think we are really close to being a pretty darn good team. We just need to turn the corner," she added.
Marshalltown won the matchup of top-10 teams at its new tennis complex. The Bobcats are now 3-0 in the league and 7-1 overall.
Coach James Christensen told the Marshalltown Times-Republican that he was in shock after his team's victory.
"I don't think it's really sunk in for everybody," Christensen said. "The guys just executed tonight. It's all on our players–they showed up, they played awesome. (I) couldn't be happier for them."
The Jaguars will play Bettendorf and Cedar Falls on Saturday at the Bettendorf Invitational.
Here are the match-by-match results from Thursday:
Marshalltown 7, Centennial 4
Singles–Blevins (AC) beat K. Strand, 6-0, 6-0; Peterson (AC) beat J. Strand, 6-0, 6-0; Price (M) beat Mackaman, 6-3, 6-3; Benscoter (M) beat Clark, 6-4, 6-3; Davis (M) beat Ceplecha, 6-3, 6-4; Christensen (M) beat Keenan, 6-4, 6-0.
Doubles–Peterson-Mackaman (AC) beat K. Strand-J. Strand, 6-1, 6-3; Blevins-Clark (AC) beat Price-Davis, 6-1, 6-1; Benscoter-Christensen (M) beat Ceplecha-Bhat, 6-1, 4-1 (injury default); Loney-Melde (M) beat Keenan-Nelson, 4-6, 6-1, 10-7; Schmit-Stalzer beat Blakeslee-Jones, 6-1, 6-1.