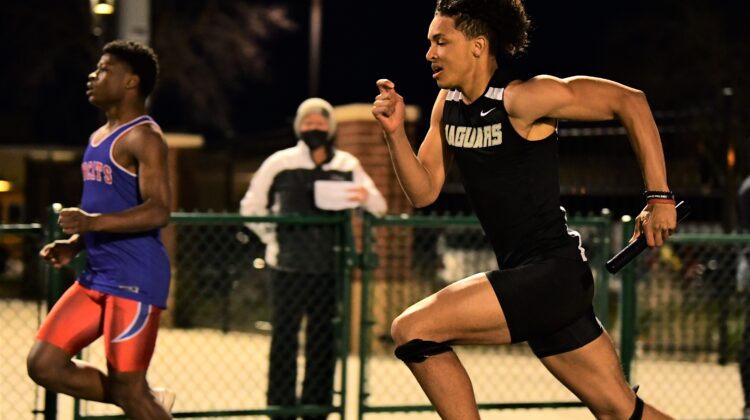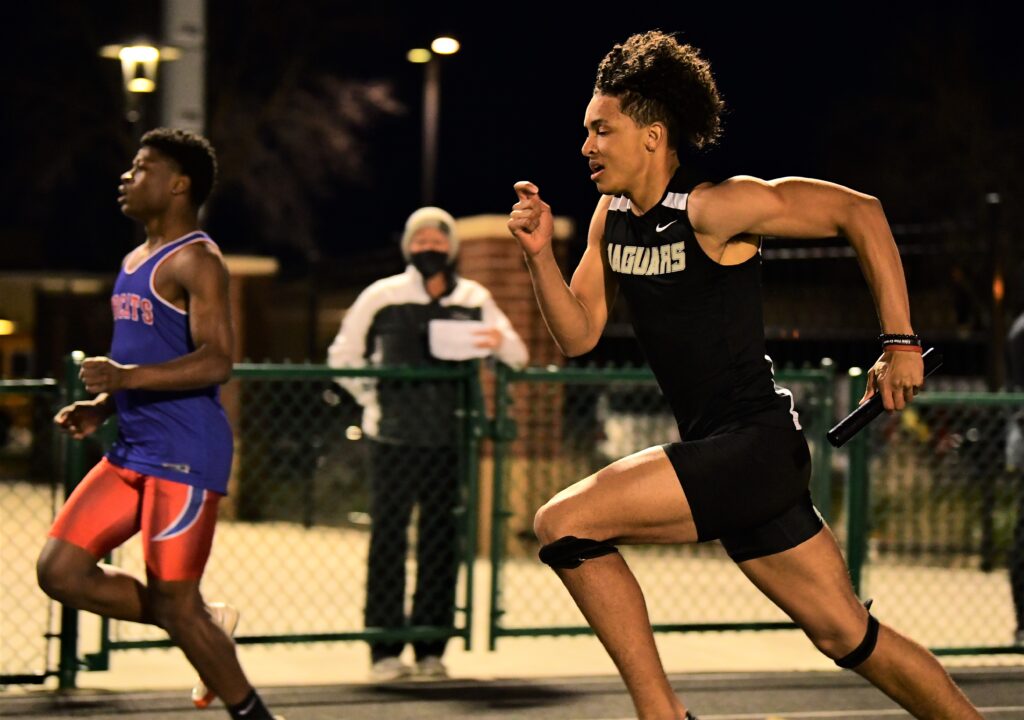 The Ankeny Centennial boys' track team tuned up for next week's Drake Relays with a second-place finish in the Class AA division of the Waukee Invitational on Thursday.
The Jaguars won five events, including three relays, and finished with 143 points. Ankeny took fifth in the six-team field with 56 points.
Waukee won the meet with 185 points. The Warriors had first-place finishes in seven individual events.
Centennial's D'Eric Smith won the 100 in 11.04. He edged Kaden Emanuel of Waukee by .01 seconds.
Tyler Johnson took the 110 hurdles in 14.57. Teammate Dominic Berry was the runner-up in 15.01.
Johnson and Berry also teamed up with Kobe Naber and Jack Davis to win the shuttle hurdle relay in a time of 1:01.99. Davis added a second-place finish in the high jump, clearing the bar at 5 feet 10 inches.
Smith helped the Jaguars to a victory in the 4×200 relay. He teamed up with Thomas Bunce, Tommy Collins and Trey Porter to win the race in 1:29.97.
Porter, who returned to action after recovering from an injury, also joined Collins on the winning 4×400 relay. They combined with Michael Joensen and Keegan Smith to win the race in 3:25.72.
Ankeny's lone victory came in the distance medley relay. The foursome of Brady McCullough, Jase Bauer, Tyrese Miller and Jake Bosch was clocked in 3:43.20.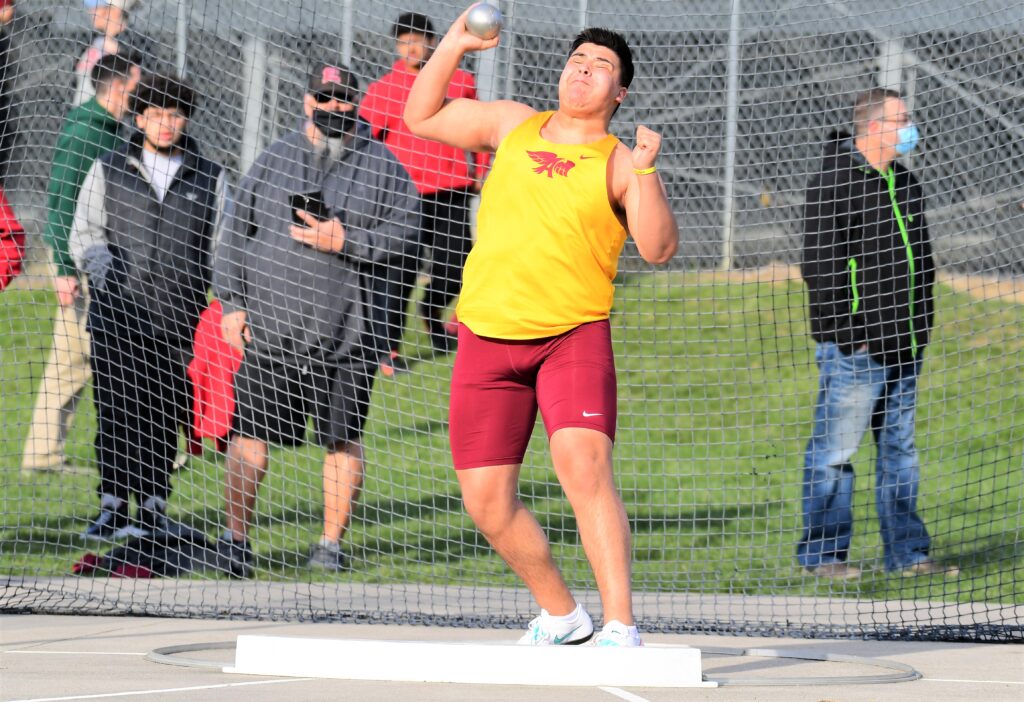 Justice Miller placed second for the Hawks in the discus with a throw of 159 feet 6 inches, which set a personal best. He also took third in the shot put with a toss of 49-4.75.
"I'm happy with my throws right now, but I know I'm not where I can be," Miller said. "I know I have more (in me)."
Ankeny's Levi Hill was the runner-up in the 3,200 with a time of 10:09.15. McCullough added a third-place finish in the 200 in 23.37.
Centennial's Austin Jones placed third in the 400 hurdles. He was clocked in 58.13 seconds.
The Jaguars also got third-place finishes from Ryan Uhl in the 400 (53.50) and Nate Jones in the 800 (2:06.83).