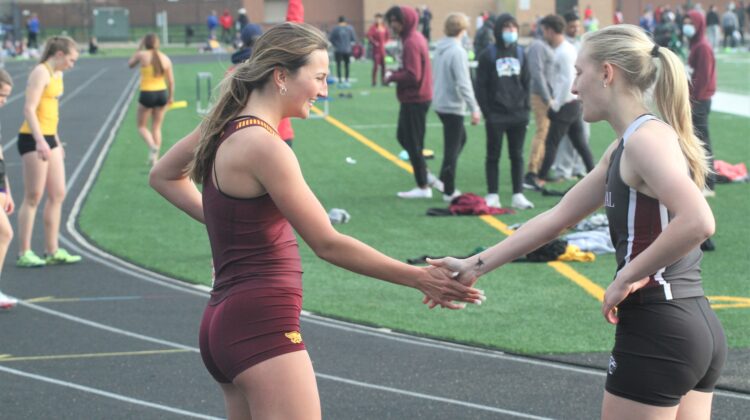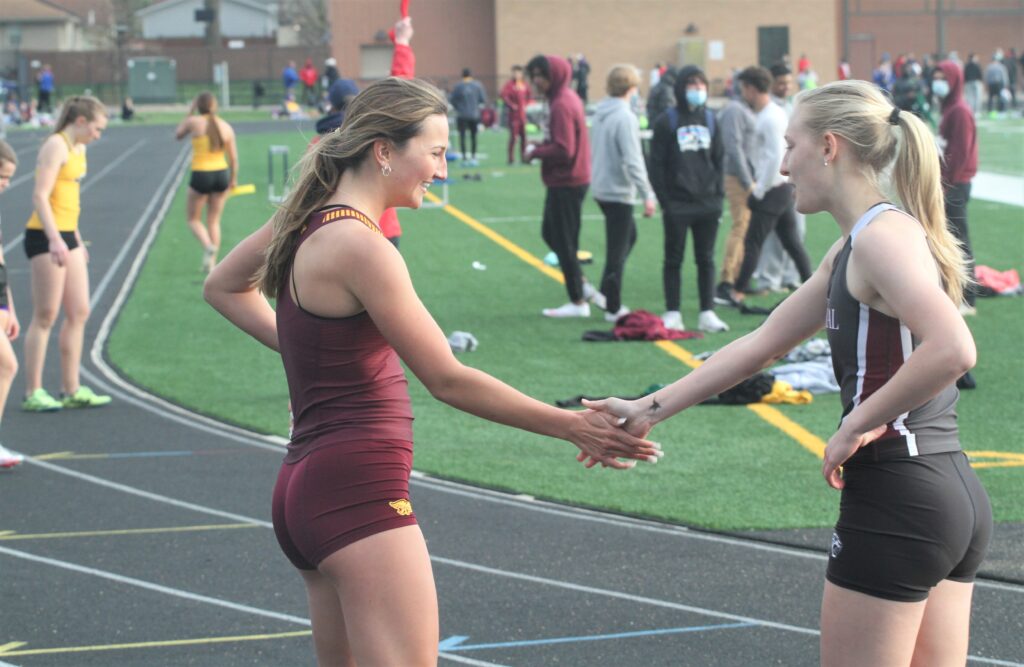 Thursday's Chuck Silvey Invitational at Urbandale provided one last opportunity for the Ankeny and Ankeny Centennial girls' track teams to qualify some events for the Drake Relays.
It produced some mixed results.
In the end, though, both Ankeny coach Thomas Cotter and Centennial coach Andrew Kruzich were mostly happy with the outcomes.
"Our focus was certainly on getting any remaining events into Drake," said Cotter, whose team placed second overall with 105 points, finishing one point behind Southeast Polk. "(It was) by no means perfect, but we feel confident with what we have going into Drake and even better about things long term as we start thinking about state."
The Jaguars placed fifth in the eight-team field with 73 points.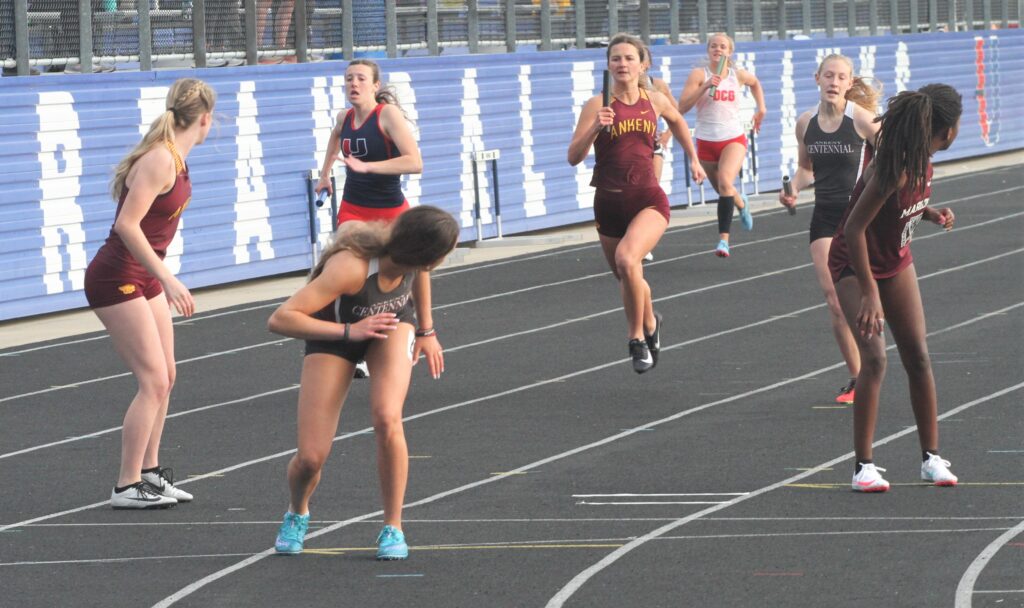 "We took apart our lineup and left some things unfilled to try to get a few more things into Drake," Kruzich said. "We wanted to qualify the shuttle hurdle, the 4×200, and the 4×100. We also wanted to run some things well that we haven't put together in a while, like the 4×800. But we basically ignored team scores to get things qualified."
The 4×200 relay featured a good battle between the crosstown rivals. The Centennial foursome of Olivia Anderson, Elle Street, Kathryn Vortherms and Maraye Breeding won the race in a time of 1:47.78.
"Our 4×200 was ranked in the 40s going into the meet, and they had a great run to land in the top 10," Kruzich said.
Ankeny also improved its time, placing second in 1:48.26. That team consisted of Macie Strnad, Karsen Jacks, Eva Fulk and Lillian Smith.
"We came into the evening 30th and PR'd in the event and by about 1.5 seconds," Cotter said. "That was a nice drop which popped us up to about 15th and a lock to run at Drake. We will continue to look for ways to improve that event as we play with personnel, order, etc."
Fulk enjoyed a good night for the Hawkettes. She teamed up with Eva van de Mortel, Strnad and Mytika Mayberry to win the 4×100 relay in 50.73 seconds.
Fulk also anchored the winning sprint medley relay. She combined with van de Mortel, Mayberry and Eden Gibson to post a time of 1:52.96.
Ankeny's Shelby Romig won the long jump with a leap of 16 feet 5.5 inches, edging a pair of Jaguars. Kambria Lezear took second with a jump of 16-1, and teammate Jordan Su was third with a jump of 16-0.25.
Romig also placed second in the 100 hurdles. She was clocked in 16.02 seconds.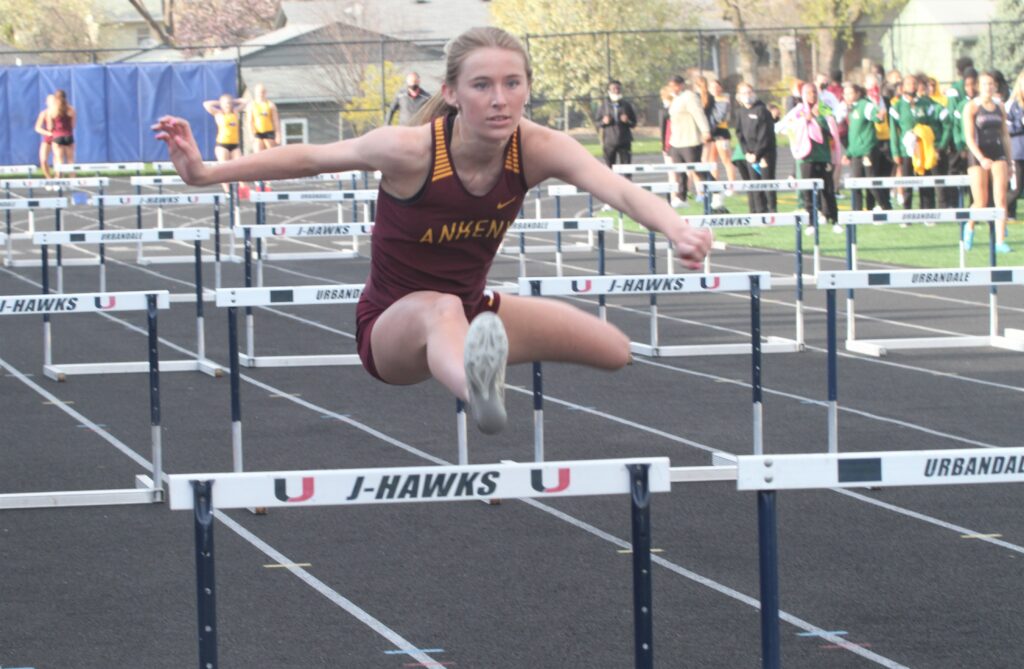 Lauren McMahon provided the Hawkettes' other victory. She won the 3,000 in a time of 10:05.73, setting a personal best.
"Wow, Lauren continues to get better and better," Cotter said. "She dropped 8 seconds in the race and has really set herself up nicely for a great day on the blue oval next week."
McMahon won the race by more than 28 seconds.
"I think after these last couple races with PRs I am ready to see what I am capable of at Drake, especially after getting a chance to run on the blue oval last Saturday!" McMahon said. "I learned a lot from state cross country in the fall, and I believe that experience will help me out as well."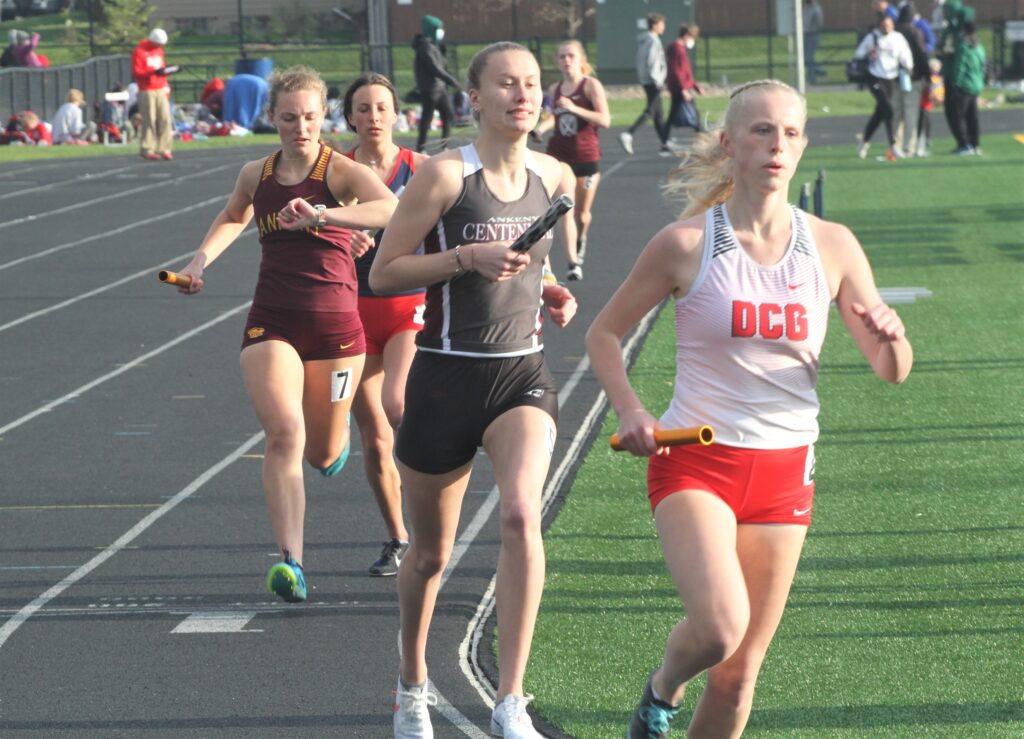 Centennial's other win came in the 4×800 relay. The team of Rondi Quass, Josie Bearden, Katie Jensen and Vortherms was clocked in 9:39.54.
Millie Hill added a runner-up finish in the 400 hurdles. She posted a time of 1:07.44.
Mayberry placed second for the Hawkettes in the 100 in 12.46. Ja'Dein Madison was the runner-up in the shot put with a throw of 33 feet 3.25 inches.
Hannah Baier took third in the discus with a toss of 108-8, while van de Mortel tied for third in the 200 in 26.97.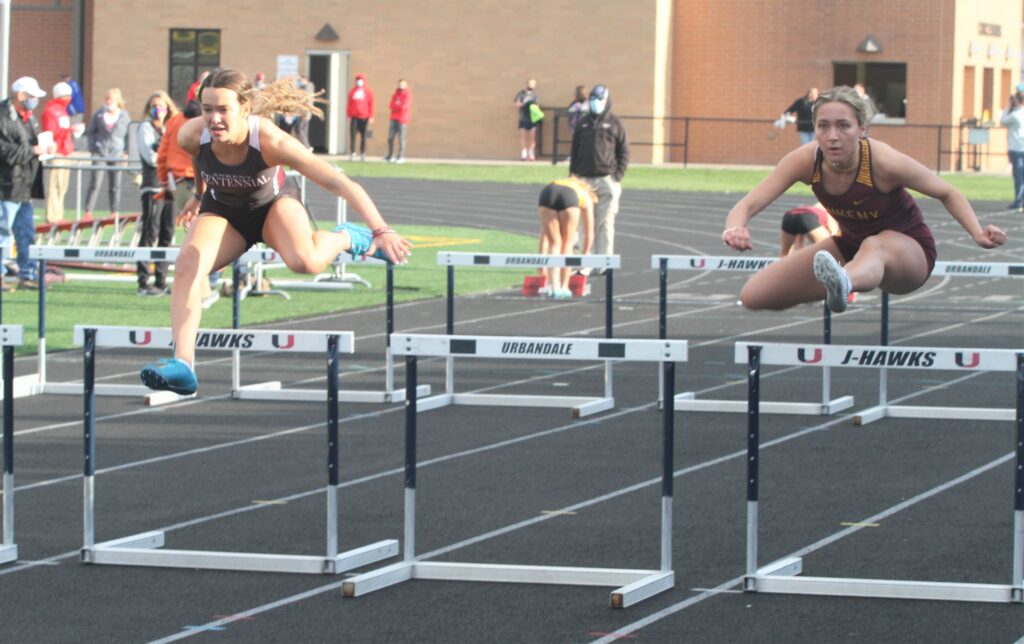 Both Ankeny and Centennial were hoping to qualify for Drake in the shuttle hurdle relay, but they came up short. The Hawkettes placed third in the event on Thursday in 1:10.16.
"We had a nice PR, but we just missed qualifying," Cotter said.
The Jaguars took fourth in the shuttle hurdle in 1:10.88.
"Our shuttle improved, but it wasn't quite enough," Kruzich said. "Still, they are coming along slowly but surely, and we have a lot of room for improvement still. Our 4×100 did not have a great race–they got slightly faster, but it wasn't enough. We've had a lot of injuries and illnesses in the sprint group, and we just haven't been able to run that well yet.
"The bottom line is that our strong events will all be safely into Drake, and a couple fringe events will not. All in all, not a bad night for us," he added.