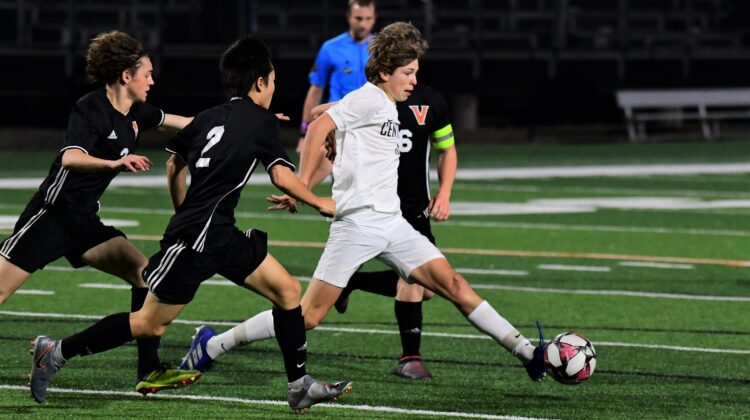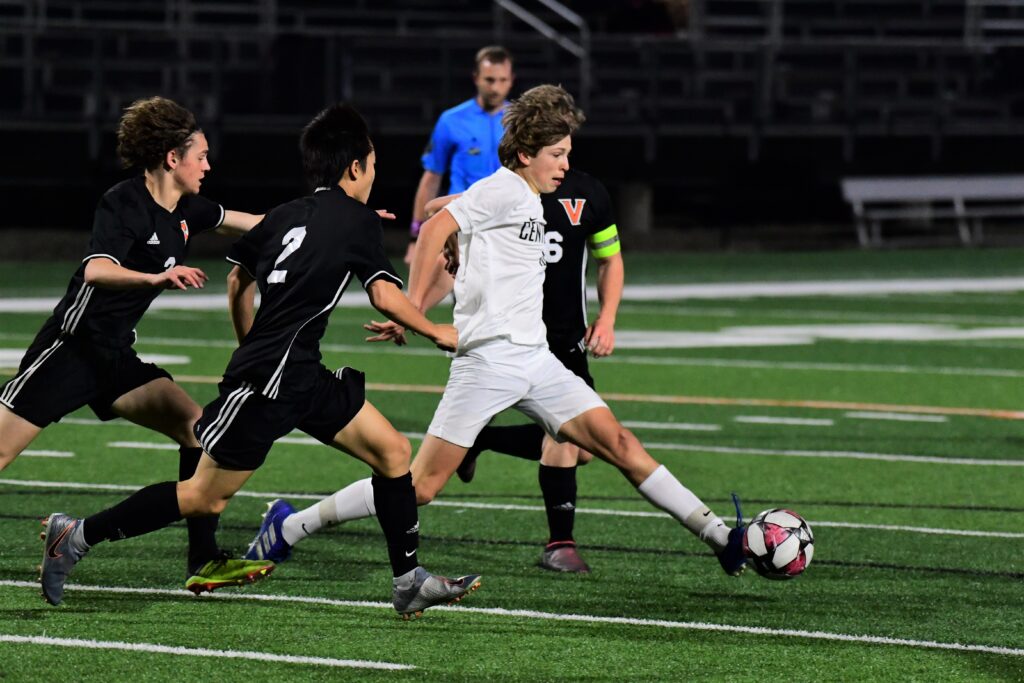 Senior Jack Heckenliable was expected to be one of the leaders this season for the Ankeny Centennial boys' soccer team.
His younger brother, Andrew, has emerged as a key player, too.
Both Jack and Andrew scored goals late in the second half to give the Jaguars a 3-1 victory at Urbandale in a non-conference game on Friday.
"The Heckenliable boys are becoming more of a force going forward, that's for sure," said Centennial coach Brian Duax. "And once we get some more chemistry going with our attacking five, we expect to start scoring some more goals. We just need those guys to trust each other and share the ball."
The game was tied at 1-1 until Jack Heckenliable scored the go-ahead goal with about 15 minutes left. His first goal of the season followed passes by Ty Duax and Emmanuel Reichart.
"I think the ball started out on the wide area with Ty," said coach Duax. "Ty played a ball to Eman in the box and (Reichart) could have taken a shot himself, but instead played a very simple ball over to Jack, who slotted one home very easily. That's what we've been asking them to do for the last couple of weeks."
Then, just 3 minutes later, Andrew Heckenliable found a ball, beat a defender and blasted a shot into the upper corner of the net. It was the freshman's team-leading fourth goal of the year.
"It was a good game," Duax said. "But we probably could have had four or five more (goals). We've got to be more composed in the box."
The win improved the Jaguars' record to 4-2 on the season. Urbandale, which got a red card in the final minutes, dropped to 4-4.
"It needed to be given," Duax said of the red card. "It didn't affect the game, but it just made the last few minutes a little more comfortable for us."
Centennial took a 1-0 lead in the first half on a goal by Ben Tullis. He slipped through the defense on a counter attack.
The J-Hawks tied the game early in the second half, setting the stage for Centennial's late push.
"In the first half we were in complete control," Duax said. "We only scored one goal, which is kind of becoming our problem a little bit. But I don't think (goalkeeper) Reece (Frazell) made a single save in the first half.
"Urbandale made some adjustments and they came out and were the better side for probably 10-15 minutes in the second half until we made an adjustment countering their adjustment. We just had to figure out how to finish a chance, and we did and it was because of us sharing the ball," he added.
The Jaguars will host a non-conference game against Ottumwa (2-3) on Tuesday.