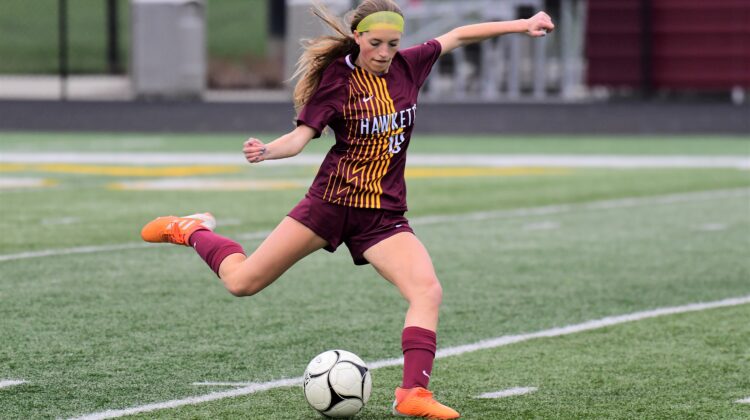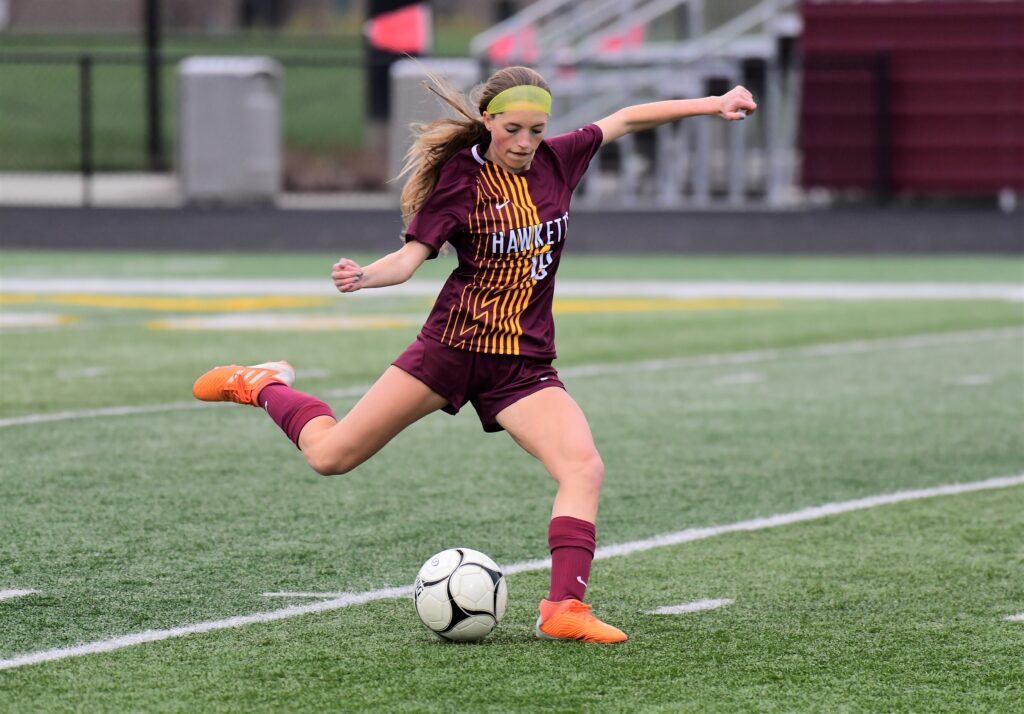 A second shutout loss in three days has left the Ankeny girls' soccer team searching for answers.
The Hawkettes battled Pleasant Valley into overtime before dropping a 1-0 decision on Saturday at the Bettendorf Invitational. The loss followed a similar 1-0 setback at Dowling Catholic on Thursday.
"Scoring goals has obviously been a problem the last two games," said Ankeny coach Simon Brown. "We need somebody to step up and become a game-changer for us and really hunt the back of the net, because right now we're not keeping our sheets clean and we're not scoring goals, and that's a recipe for disaster. We're definitely creating some chances–we just need to come up with that little bit of magic to score those goals."
The two teams posted similar shot totals. The Spartans took 16 shots, six of them on goal, while Ankeny had 15, seven of them on goal.
But the Hawkettes were unable to beat Pleasant Valley goalkeeper Sydney Zabel, who finished with five saves.
"We had a lot of great chances, especially at the start," Brown said. "We had a little bit of a breeze behind our backs, and we really didn't do enough to test their goalkeeper. We had a lot of shots that kind of trickled into her hands. We had a lot of opportunities that we really didn't take advantage of."
Ankeny goalkeeper Jasmine Moser had six saves. She kept the Hawkettes in the game until the 84th minute, when Camryn Woods scored the golden goal for the Spartans.
It was Woods' fourth goal of the season.
"They had a free kick from the halfway line into the box, and it just bounced around and (Woods) just knocked it in," Brown said.
Pleasant Valley is now 7-0 on the season with five shutouts. Ankeny's record dropped to 2-2.
"The Pleasant Valley coach came up to me afterwards and told me that we're the best team that they've played, which kind of hurt," Brown said. "I think they're probably going to be ranked No. 1 in the first rankings, and our result really didn't match our performance."
The Hawkettes will host a non-conference game against Urbandale (1-2) on Tuesday. Brown hasn't lost any faith in his squad.
"This is a young team with a lot of potential," he said. "We're just missing that one part right now."