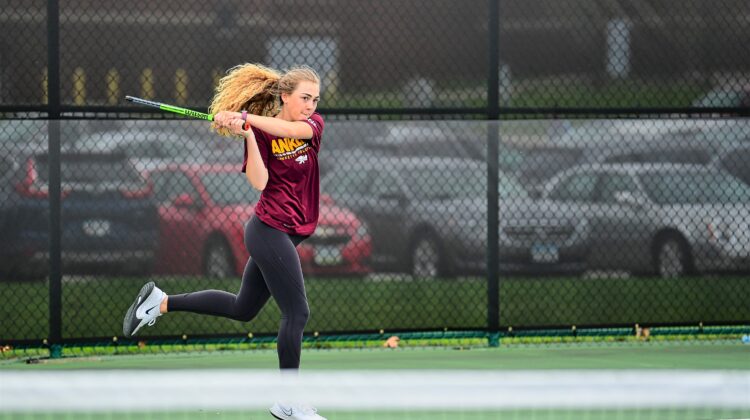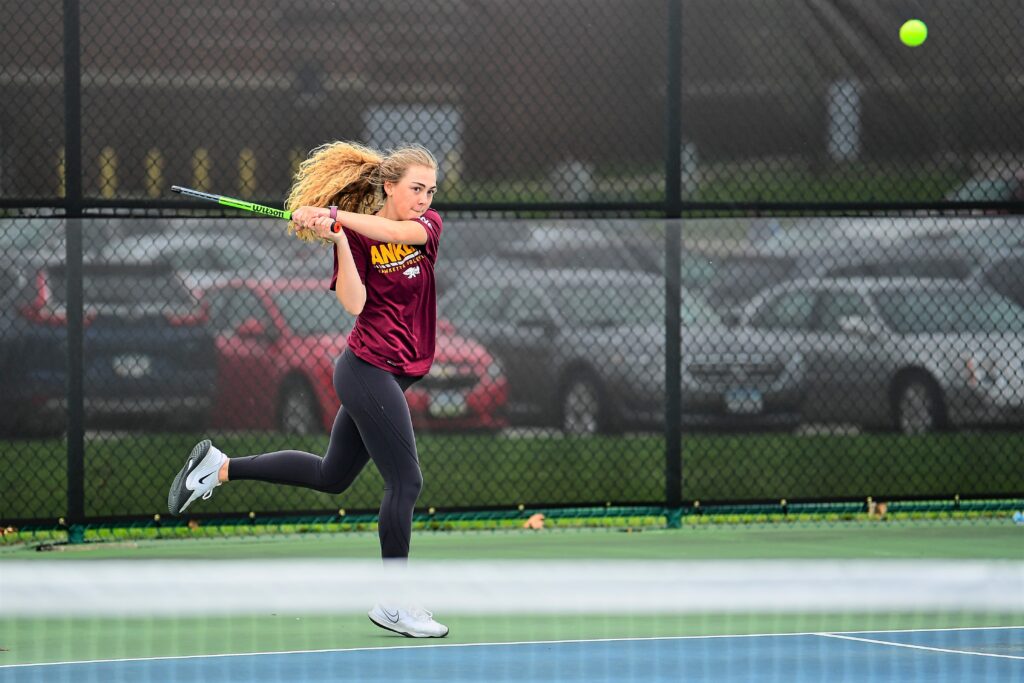 Senior Megan Sommerfeld is the No. 1 player for the Ankeny girls' tennis team. She has helped the Hawkettes to a 2-1 record.
Sommerfeld has posted a 2-1 mark in singles. She has also teamed up with Abby Johnson for a 4-2 record at No. 1 doubles.
Here is some inside info on Sommerfeld:
How is the season going thus far?
I feel like the season has been going pretty well. I haven't played much tennis in the offseason so it's always fun to be back on the courts and get back into the swing of things.
You and Abby combined for a second-place finish in No. 1 doubles at the Boone Invitational on April 9. Are you enjoying playing doubles with Abby again, since I don't believe you had played together since your freshman season in 2018?
It's been awhile, that's for sure. I've always liked when I got to play doubles with Abby. We have fun with it and try not to take ourselves too seriously and laugh even when faced with a tough opponent. It usually helps both of us perform better anyway.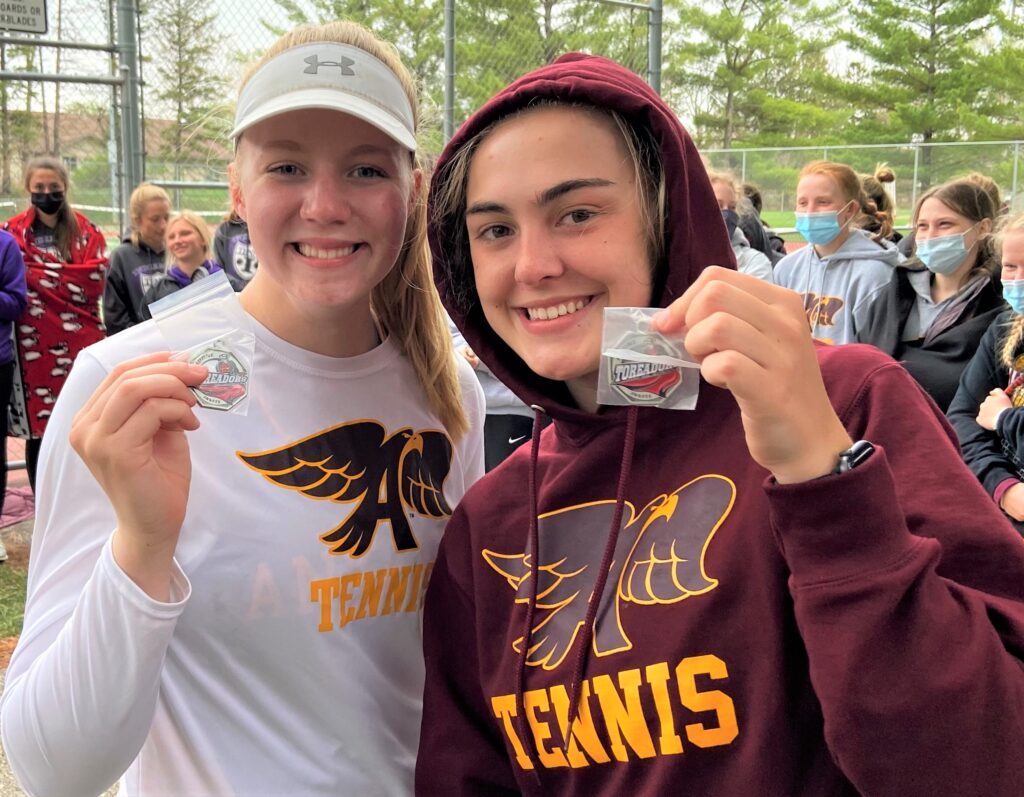 Do you feel like your games complement each other?
Yes, I think so. Both of us are multi-sport athletes who bring different skills to the court just due to the other sports we play, and areas where I might need improvement she's able to pick up the slack.
It's not easy to play in the No. 1 singles position. Do you like the challenge of playing your opponent's best player?
Recently I started thinking of my matches as if I'm playing tennis with rather than against my opponent. Obviously, I still play the game and develop strategy, but I think it makes the game more fun and takes some of the pressure off.
Coach Steve Smith said that you competed well against one of the state's top players in a 6-2, 6-3 loss to Waukee's Puja Mekala on Tuesday. What was your strategy against her?
Well it was quite windy that day, so I put a lot of focus on placement and just trying to hit a good ball against the wind. When I could get to the net I would; it always seemed to work out in my favor.
Coach Smith is in his first season with the program after replacing Katie Owens. Do they have similar coaching styles, and has it been a smooth transition?
I think they are both passionate about the sport and want their players to be able to go out and enjoy playing tennis no matter the skill level. Overall, it's been a smooth transition.
Goals for the rest of the season?
I'm planning on working on my mental game. The hard part about singles is that you're out there by yourself and you have to stay in that good place. Half of it is just having confidence in yourself, even if the score ends up being 0-6, 0-6.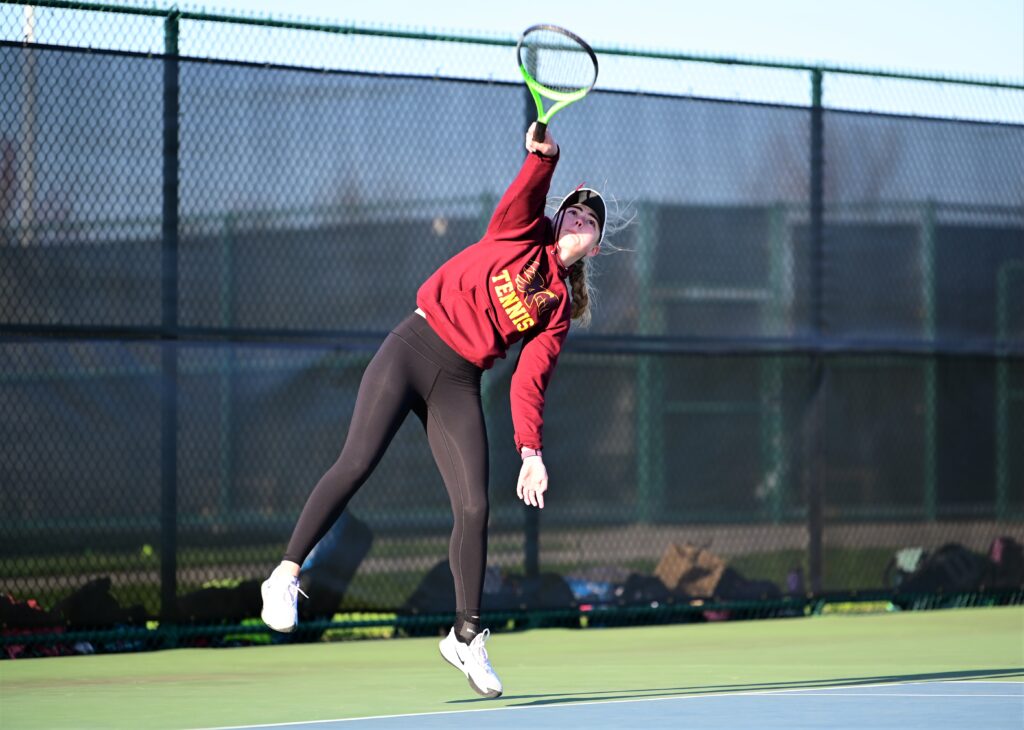 Your team will play fifth-ranked Ankeny Centennial on Thursday. How do you think your team matches up with the Jaguars?
To be honest, I don't know how a lot of their players play. But I'm sure it will be a tough match, and us Ankeny girls will be able to hold our own.
Would you prefer to play singles or doubles at the regional tournament next month?
I'd prefer to play doubles (with my girl Abby J). I think it'll be a lot of fun, and we will play well together.
Would you like to play tennis in college?
I'm not opposed to joining any club tennis teams.
What are you going to study?
For now I'm planning on studying something in business. I'll narrow it down once I'm in college.